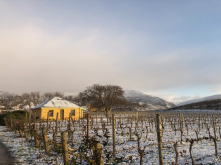 Winter arrived with a snowy blast last week and we had the fairly rare occurrence of having snow settle and stay in both our vineyards. Very lovely but cold on the fingers for our vineyard team who are out there busy pruning at the moment. The vineyard might be cold but our cellar door is cosy and warm so if you are thinking of heading this way to ski then try and make the time to visit us as well!!
Early sunrise as the team prepare to head into the vines: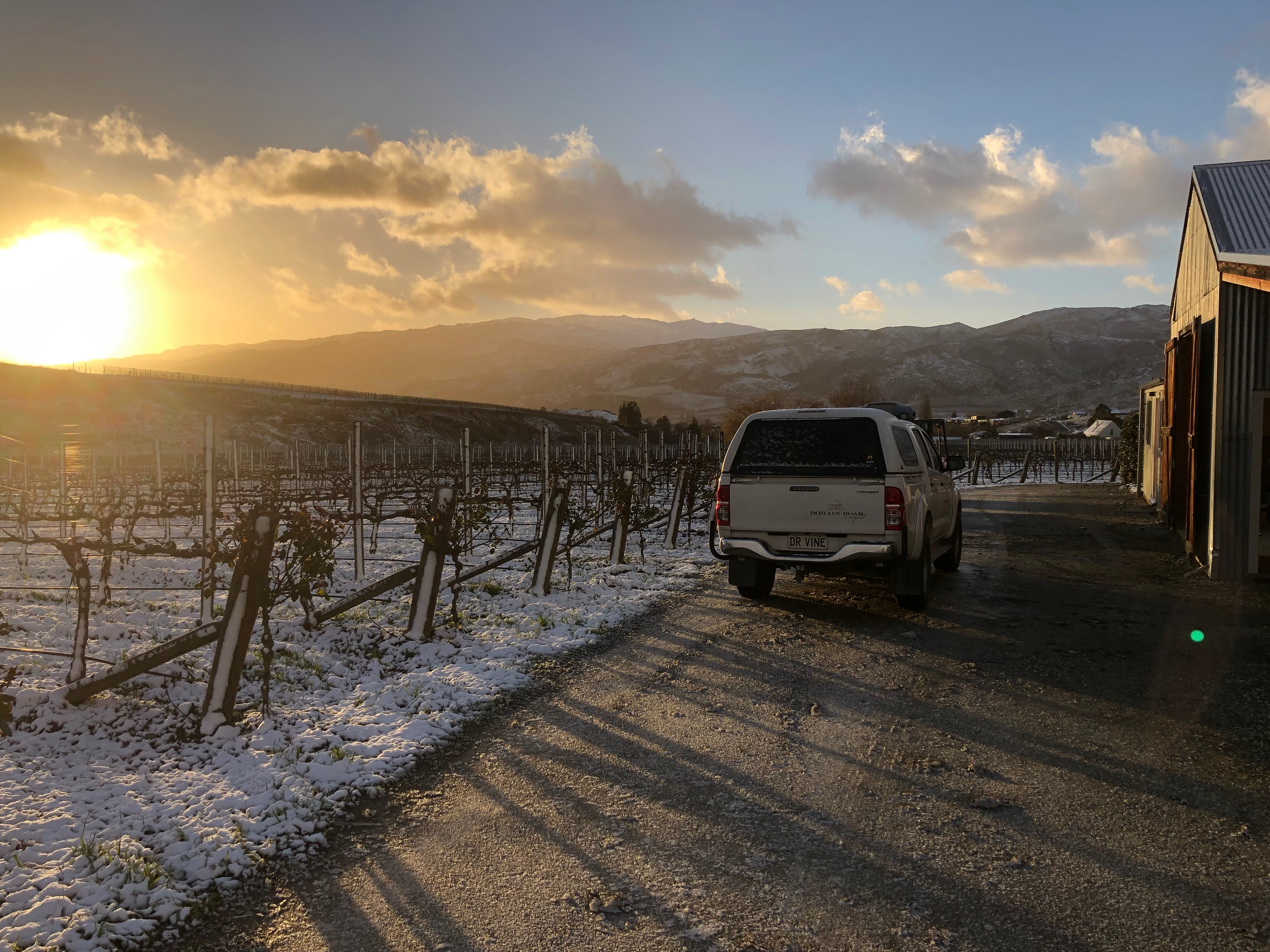 Defiance under a coating of snow.....(the dam is frozen this morning!)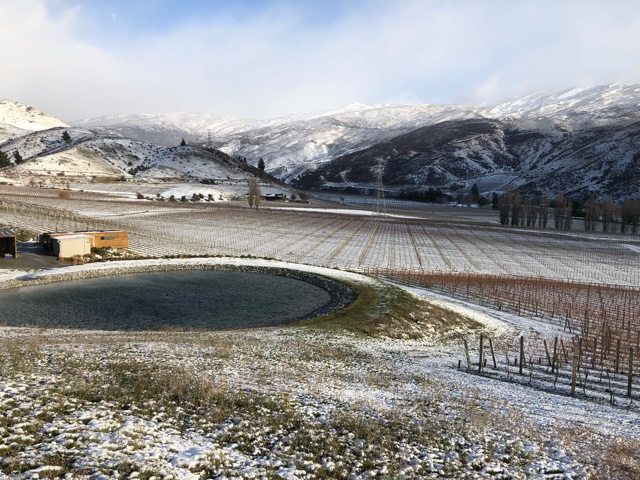 Even on a cold day the tasting room is cosy and warm...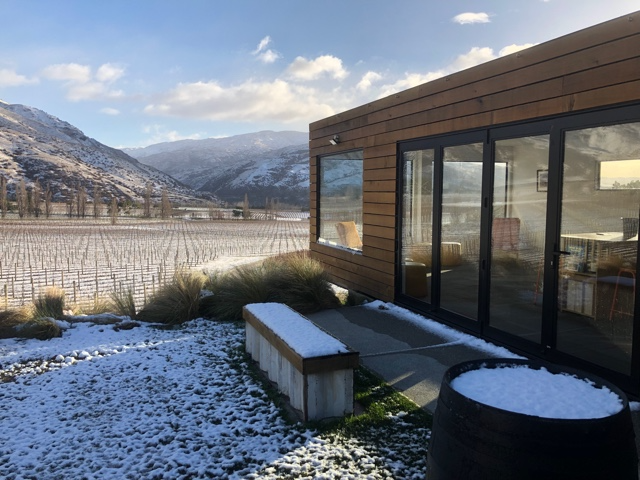 The sunshine deals with the snow around the dam on Domain Road vineyard.