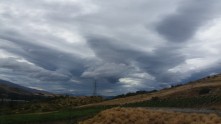 Vineyard Noir - the colour black has strong associations in the vineyard - ripening pinot noir, blackbirds and our means of minimising the damage that they do with black nets are indications that harvest is only a matter of six or so weeks ago.
Blackbirds (and other birds) are a major menace in the vineyard - blackbirds are very discerning and show a distinct preference for Pinot Noir (I reckon they can spot a ripe berry at 200 metres!) - and they do this as soon as the grapes start to change colour. In the bunch below only the 'black' grapes have been targeted!!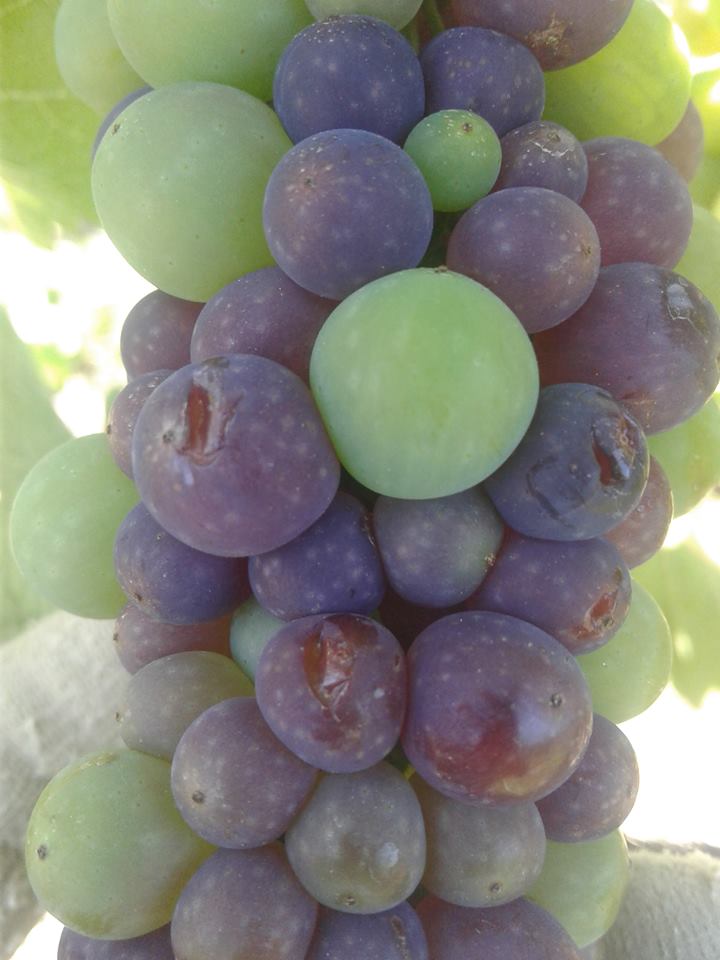 So just before the grapes go through veraisin (the point at which about 50% of a bunch is showing colour) Fiona and her team have a tough couple of weeks getting the nets out on both Defiance and Domain Road Vineyards.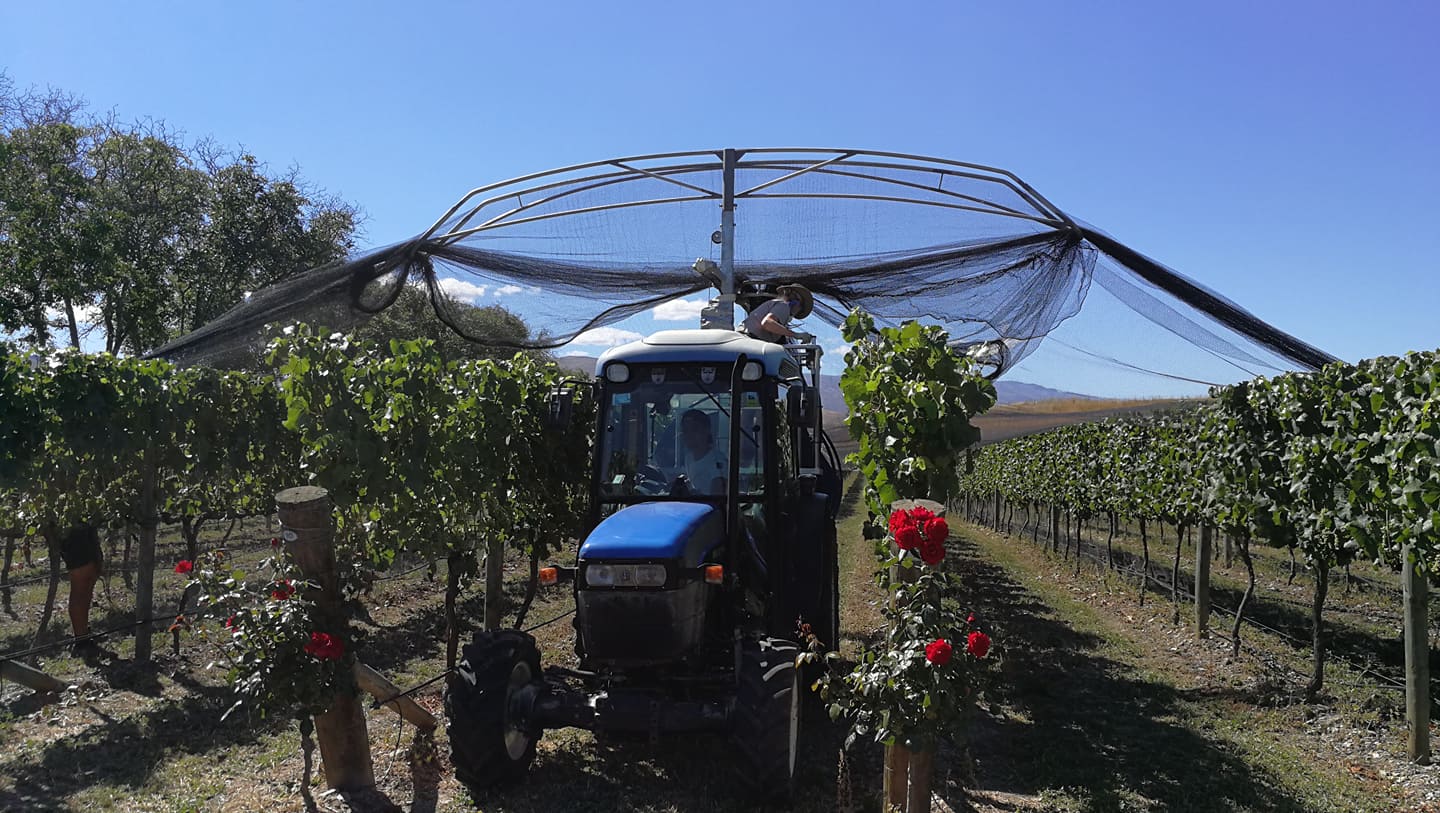 Now, with a sigh of relief, both vineyards are safely netted. All we ask is for warm days and cool nights during March to finish the growing season so the grapes develop the sugars and flavours we want for our wines.