Winery visit - 10 Apr 21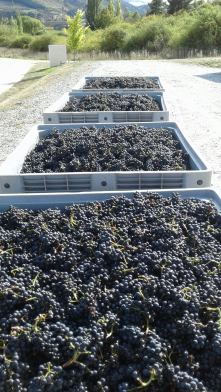 The harvest story continues - last time we were busy picking the fruit from our vineyards - now it is almost all in and so the 'vineyard picking crew' had a tour of the winery to see what happens next!! We had a fascinating hour, so thank you Emma from VinPro for finding the time to take us round.
Our first stop was two red covered tanks, home to some of the Pinot Noir from Defiance Vineyard, the juice was still on its skins, which formed a pretty solid cap on the top, sealing in the fermenting juice to get the colour and tannins from the skins. The cap of berries and skins gradually dries out and is "plunged" into the ferment a couple of times a day. The tanks were different clones, one was Abel and the other a mix of 113 and 115. The samples from the tanks tasted completely different, Abel was a glorious deep purple and the less tannic of the two, both very interesting. As usual with the fruit from Defiance some of the fruit had not been de-stemmed (about 10%).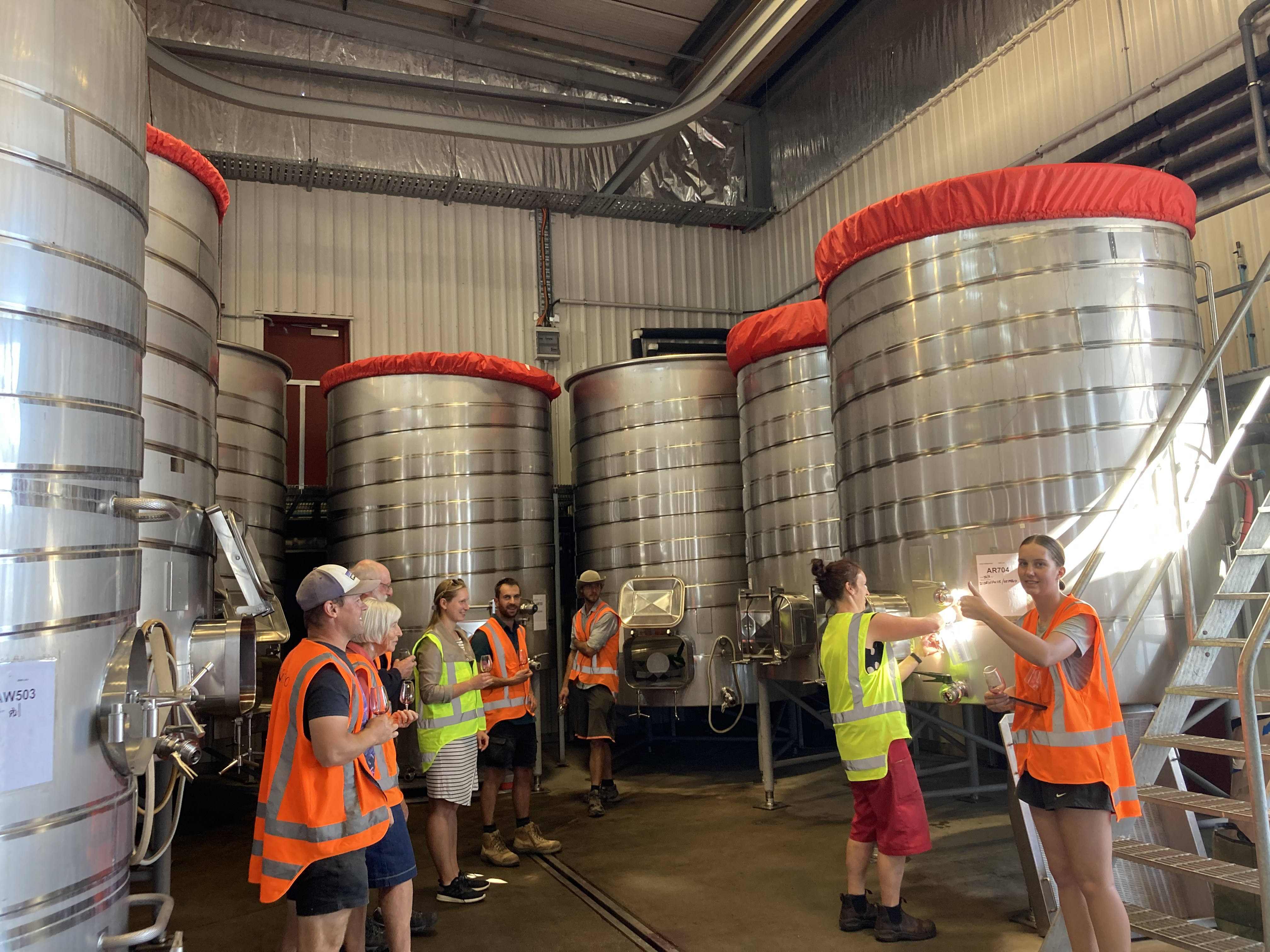 We then went on to try some of the Rosé (or rather the juice that would become Rosé!! Two samples from different tanks where the fruit had been picked about a week apart - the first sample was still very sweet and still tasted like fruit juice whereas the second sample that had been going through ferment for longer was beginning to get a hint of the wine to come. The same was true of the Pinot Gris, very tasty!
We finished up in the barrel room with the Chardonnay - still in the early days of its primary ferment, one taste was from juice in a new French oak barrel, but the influence of the oak was still a long way from being obvious. The second sample was from a barrel containing clones 548 and 809. It is this latter clone that provides the "muscat" aromas in our Chardonnay and even at this early stage it was possible to pick the amazing contrast between the two samples. Fascinating!!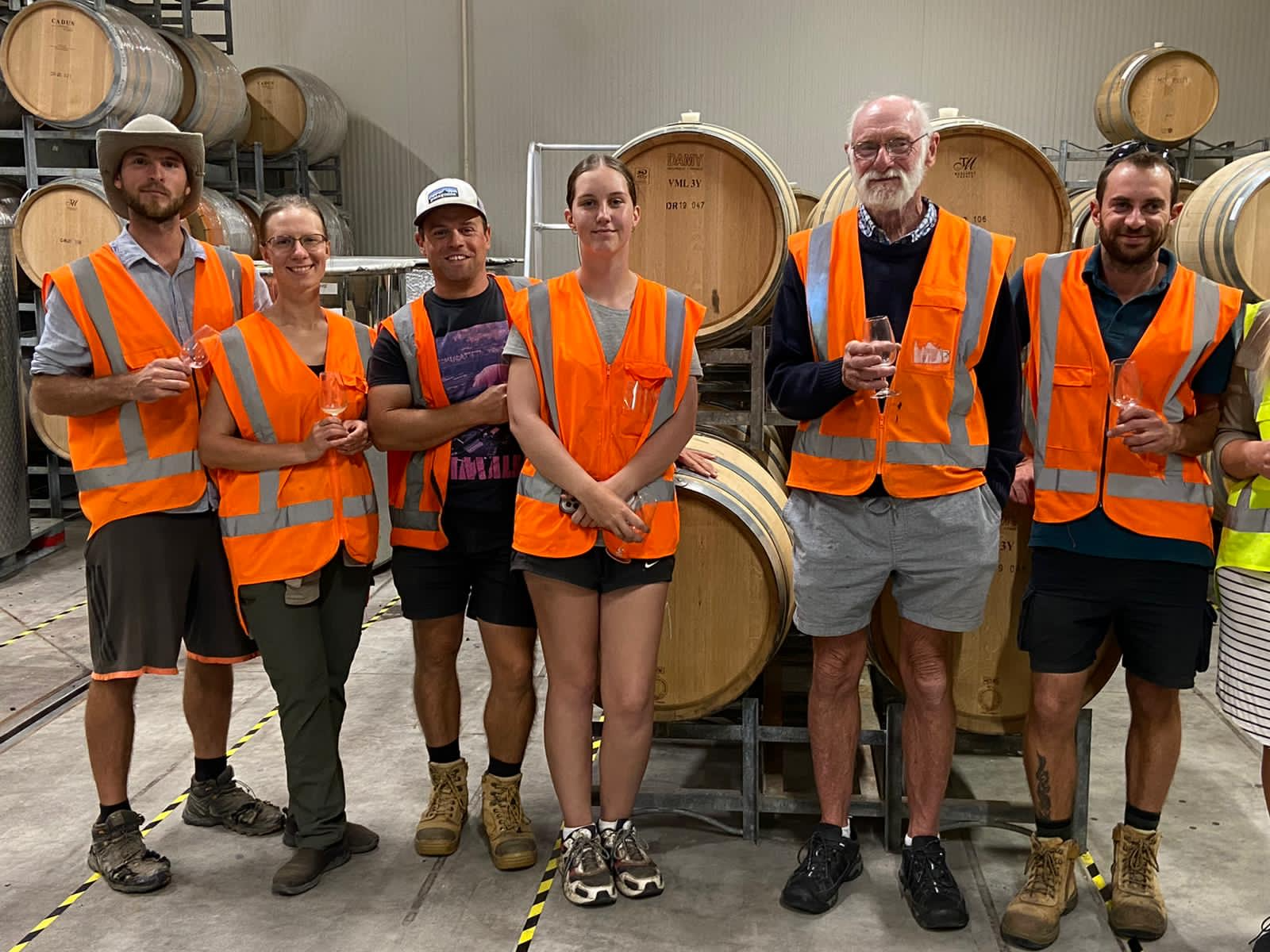 Thanks again to Emma for her time and to Steven and Leva for the photos.