Farewell - 21 Dec 20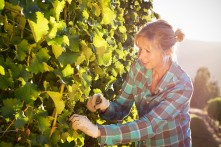 Fiona inspecting the Sauvignon Blanc
The beginning of 2021 will see a significant change for us as our Vineyard Manager Fiona Johnman is leaving at the end of this year. Fiona has been with us since 2013 but sadly is having to take a break from vineyard work for health reasons.
Fiona came to New Zealand from Scotland in 2004 on a International Student Visa quite specifically to study viticulture. She completed the two year diploma in viticulture through the Otago Polytech in 2005, gaining practical experience at the same time working for Olssen's Garden Vineyard and Felton Road, two of the oldest vineyards in Central Otago. On graduating Fiona worked for Felton Road for a year before being appointed as Vineyard Manager at Zebra, a vineyard in Bendigo.
In the time that she has been with us Fiona has worked closely with Graeme and Gillian, ensuring that the vineyard is managed sustainably. With an eye for detail and a thoughtful approach to vine management Fiona has dedicated both time and energy to ensuring that the vines produce their best fruit. As anyone in the industry knows managing a vineyard can be a challenge at times but good vine management, from pruning to harvest, is an essential aspect of producing award winning wines. Fiona is a perfectionist, a good trait in a viticulturist, and shares our desire for perfection.
A woman for all seasons - harvest, canopy management in summer and winter pruning......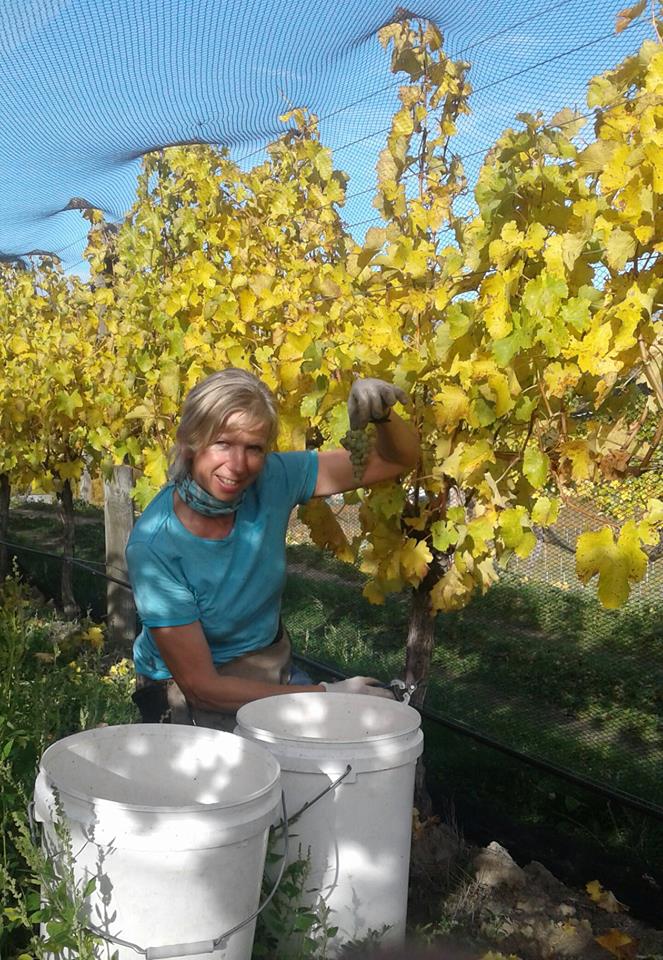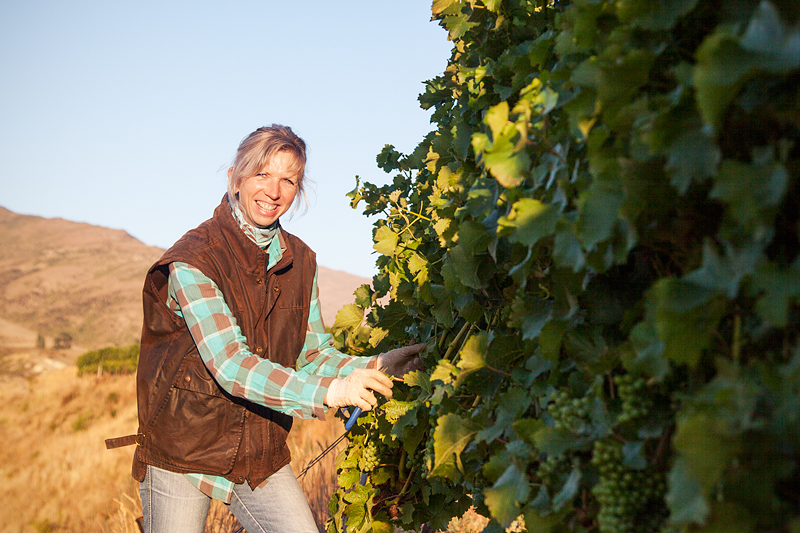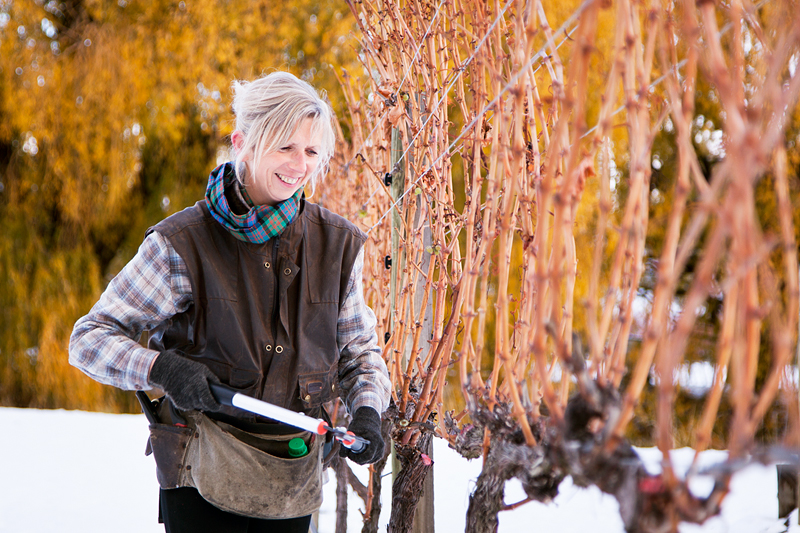 After Christmas Domain Road Vineyard will become even more of a 'family business' as Steven, Graeme and Gillian's son, will be taking over the vineyard management role. Steven has worked in vineyards both here and overseas as well as having spells in a number of wineries. Most recently he has been Assistant Vineyard Manager at Te Kano Estate here in Central Otago. With his arrival Domain Road moves into its 'second generation' following in the tradition of many established family estates.