Winter - Pruning - 17 Jul 20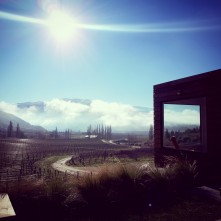 "The earth stood hard as iron, water like a stone" sums up Central Otago quite well at the moment.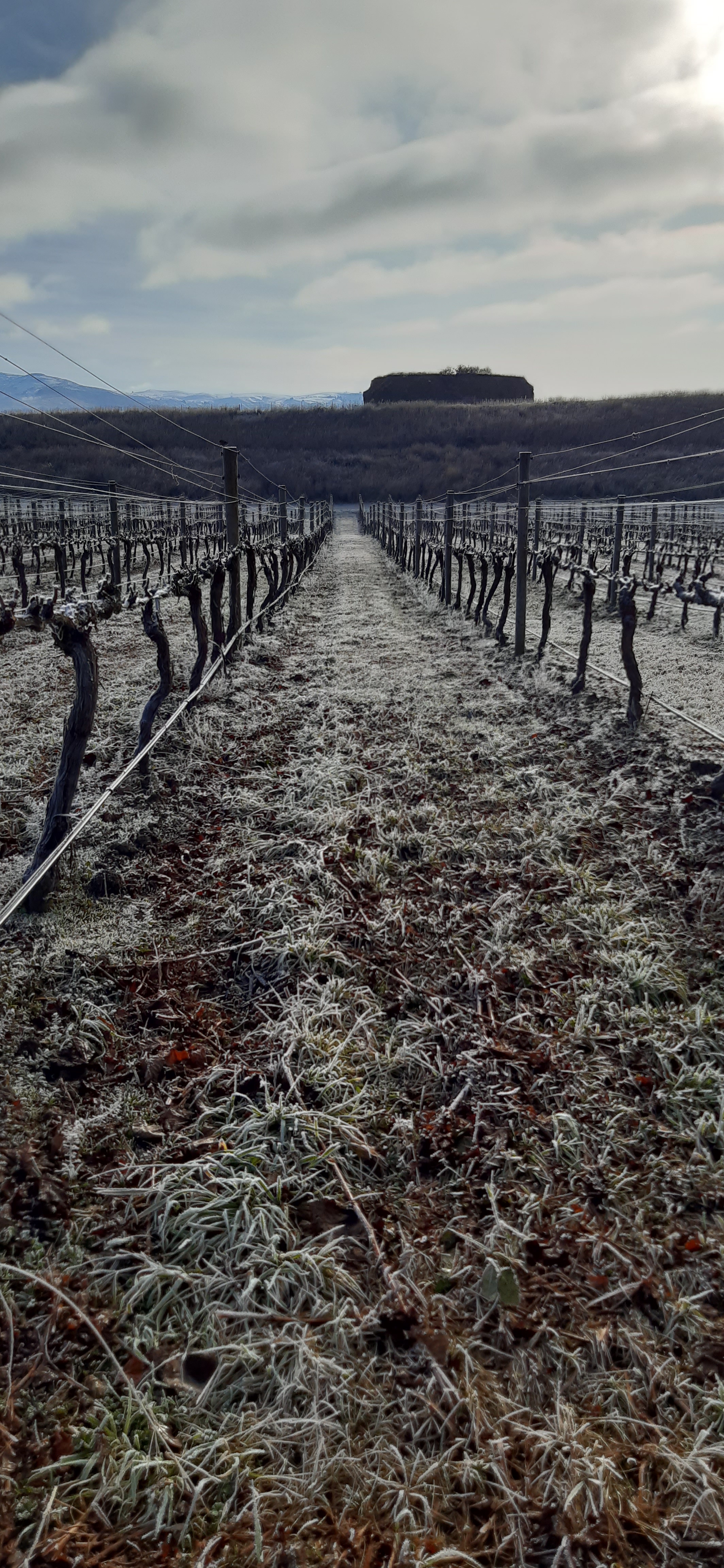 Early morning frost on Domain Road.
Harvest is now well and truly over with the last of the grapes for our late harvest Sauvignon Blanc (Symposium) coming in at the beginning of July. Our vineyard team are now busy pruning Domain Road and Defiance Vineyards. We have been having a very cold and dry winter to date which means people are well rugged up in the vineyard pruning, even so it is often very cold on the fingers and toes!!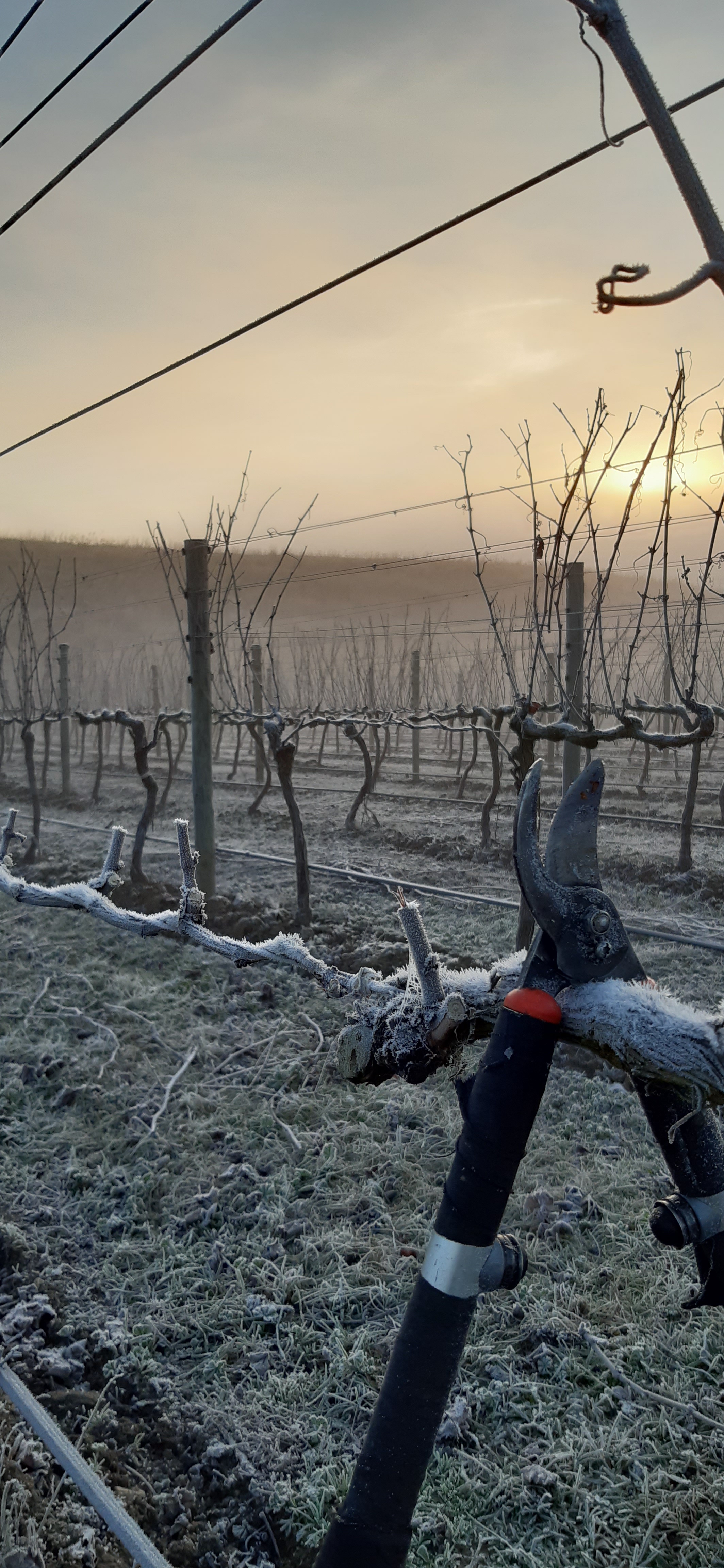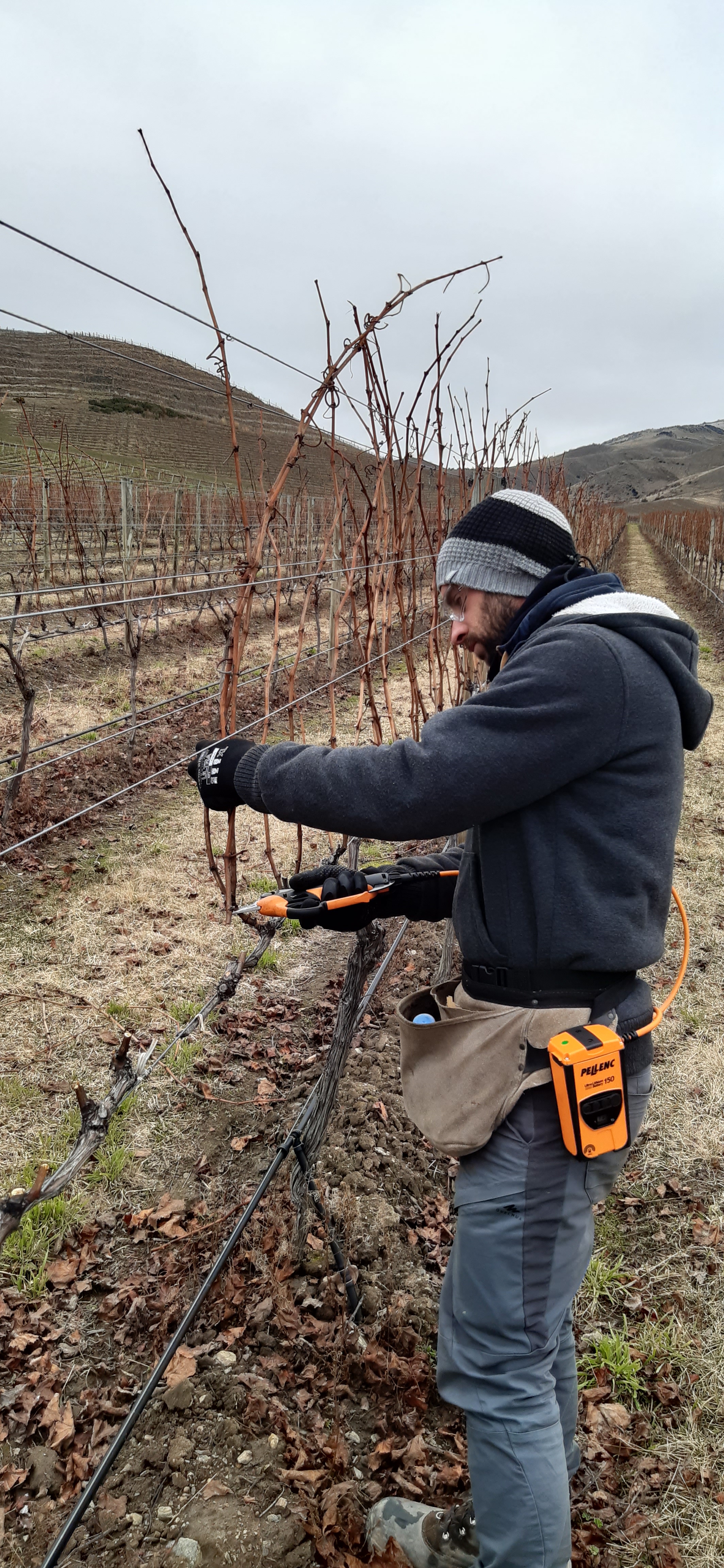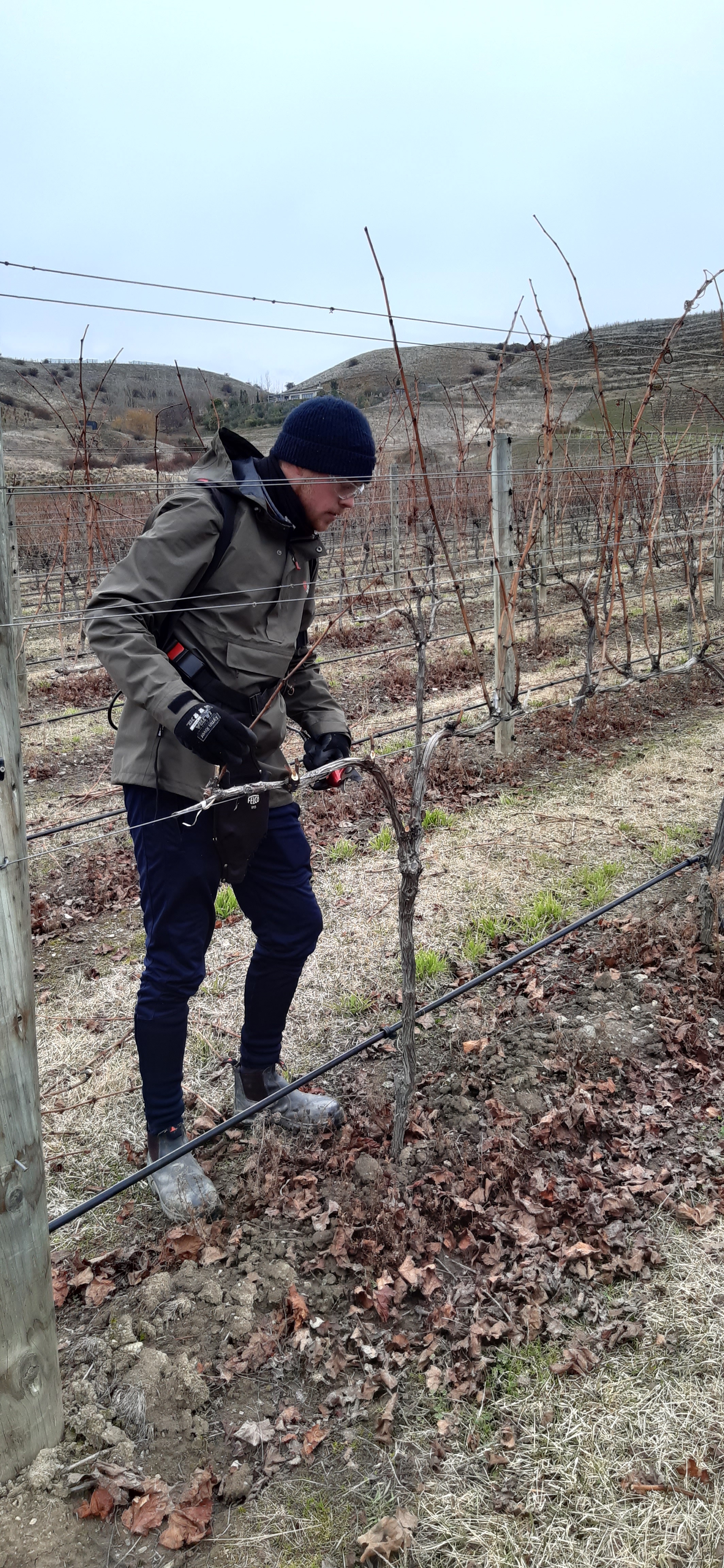 The lopers might not feel the cold on Domain Road but Seb and Jules spur pruning on Defiance almost certainly do!!!
Some of the vineyard team have wooly coats to keep them warm and do a great job cutting the grass on Domain Road Vineyard.