World Sauvignon Blanc Day - 1 May 20

What a fitting way to celebrate Sauvignon Blanc Day with the harvest of our second block of Sauvignon Blanc. The Defiance Block came in a couple of weeks ago and today it is Domain Road's turn. Our late harvest block is still a way off from harvest though.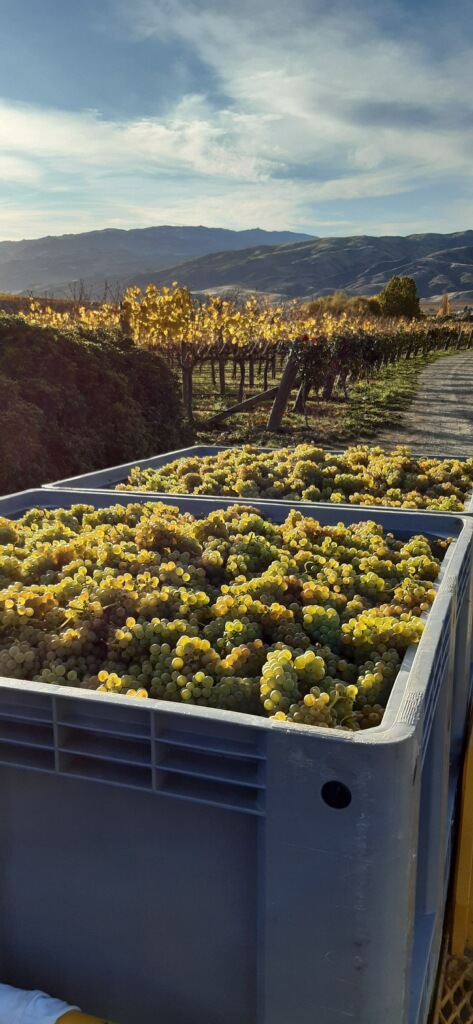 2020 seems to be a good year for growing our Sauvignon Blanc, the grapes are in perfect condition and the natural crop level has been ideal. We harvest our grapes when they have a nice mix of ripeness which adds some extra complexity into the finished wine. This year we are putting more into barrel than is our norm as we think the flavours will work perfectly with a little more barrel ferment. The Barrel portion (from the Defiance vineyard) is fermented dry and todays harvest, fermented in a stainless steel fermenter, will be left with a touch of sweetness to balance the wine to our taste. The two wines are blended back together later in the year.
As many of you will know we like to age our wines where we can and Sauvignon Blanc is no exception. We are just finishing selling the 2017 vintage with a view to releasing the 2018 soon. The 2017 was a lower cropping year which had a little higher barrel ferment portion as well. Recently reviewed by Mark Henderson.... Lovely balance and integration and showing the delights of a little bottle age.... Mark gave it an Excellent rating.