Decanter Gold for our Defiance 2017 Chardonnay - 25 Jun 19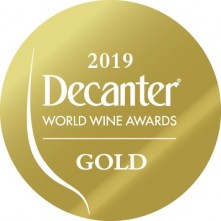 Our Defiance 2017 Chardonnay takes out Gold at Decanter
2019 Decanter World Wine Awards (DWWA) have awarded our much loved single vineyard 2017 Defiance Chardonnay with a Gold medal.
The DWWA, into their 16th year of competition, is the worlds largest and arguably the most influential wine awards.
Our Chardonnay was described as - 'Attractive bouquet of peach with hints of lemon and toasted hazelnuts. Beautiful purity to the fruit on the palate with citrus acidity and a creamy core'.
Hop onto the Decanter website and view the other awards granted to top New Zealand drops including a strong presence from Central Otago.
https://www.decanter.com/decanter-awards/
Because this vintage is/has been so delicious and popular we are drawing closer to the end of our supplies. We have set some aside for orders so get in quick to stock up your cellar.