Harvest at Domain Road ..... - 10 Apr 19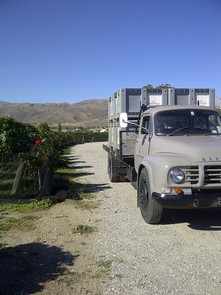 The trusty Bedford Truck.....
A rose to herald in the Rosé - last week saw the beginning of the harvest at our Domain Road Vineyard - this is the older of our two vineyards, planted in a small valley above the Kawarau River, on what used to be an apricot orchard. These vines are the earliest that we planted back in 2002/2003 and we have been producing premium Pinot Noir from them since 2006. We have kept with the tradition of roses at the ends of a few rows as you drive into the vineyard - and some of these are still flowering at the end of a row of Clone 6 which we picked for our Rosé - how appropriate!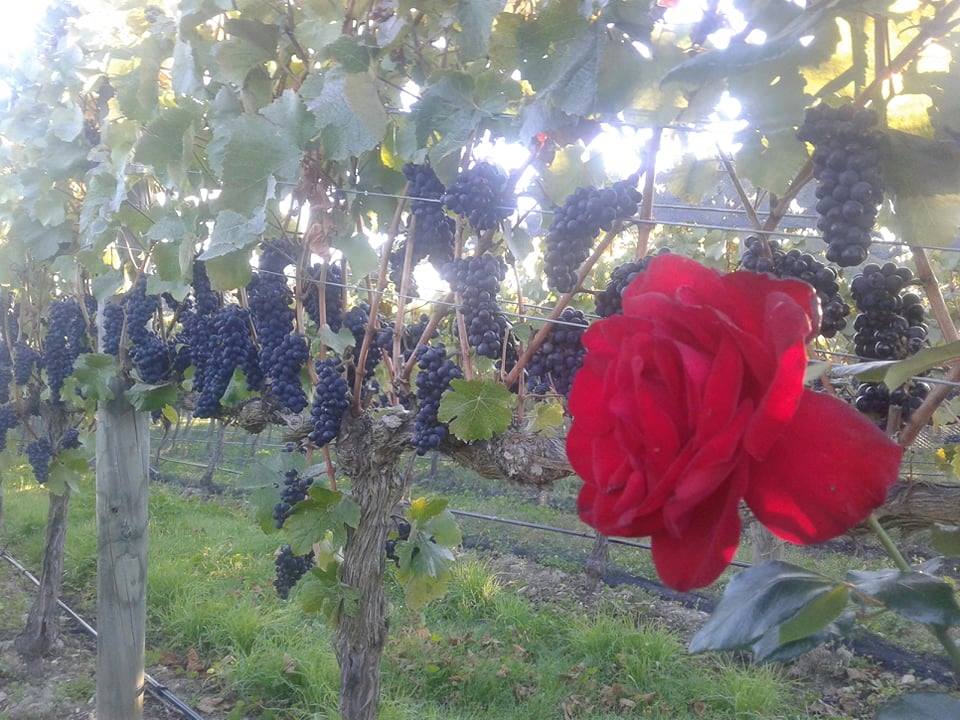 Sébastien - checking the trailer before taking another bin of Pinot Noir to be loaded onto the old Bedford Truck that gets called into service at Harvest!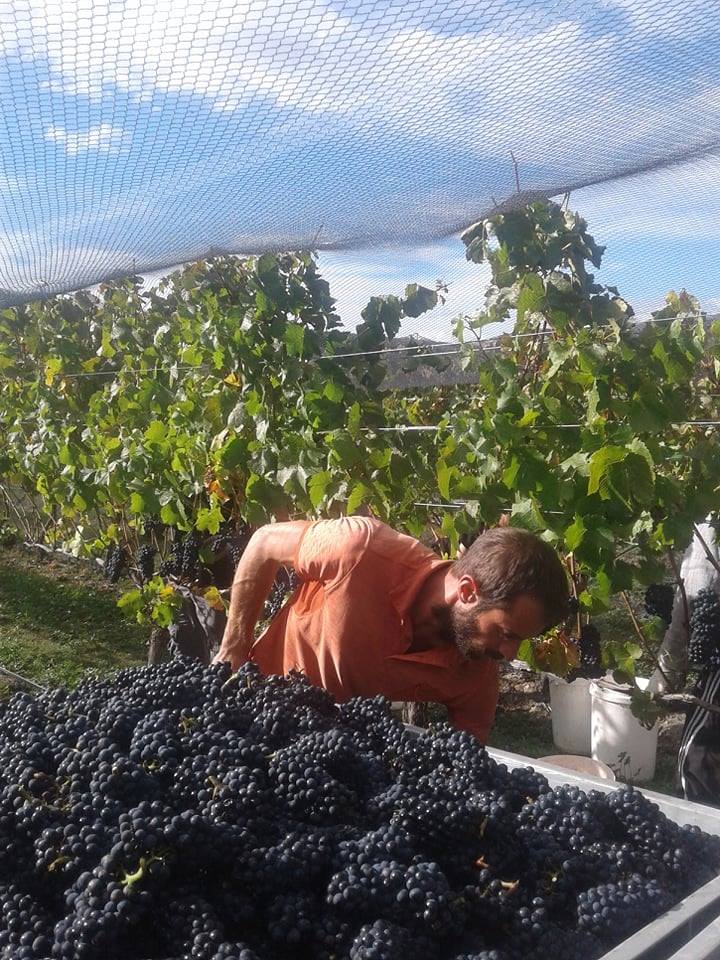 And another bucket of beautiful Pinot goes into the bins - Albert looking pleased with his contribution.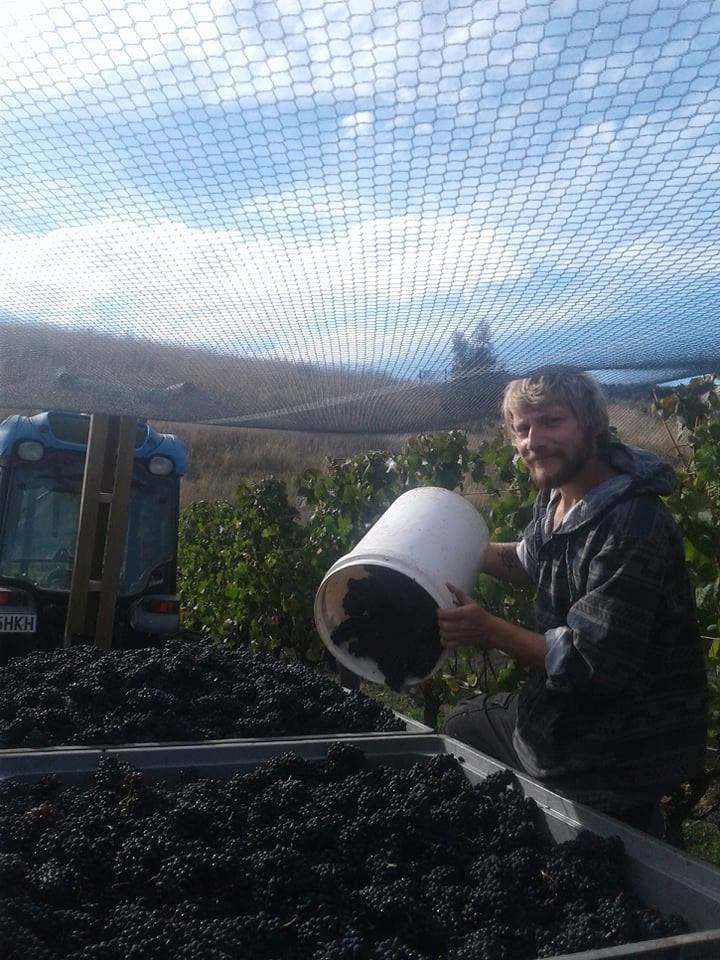 The first Sauvignon Blanc from the Domain Road block comes into the bins......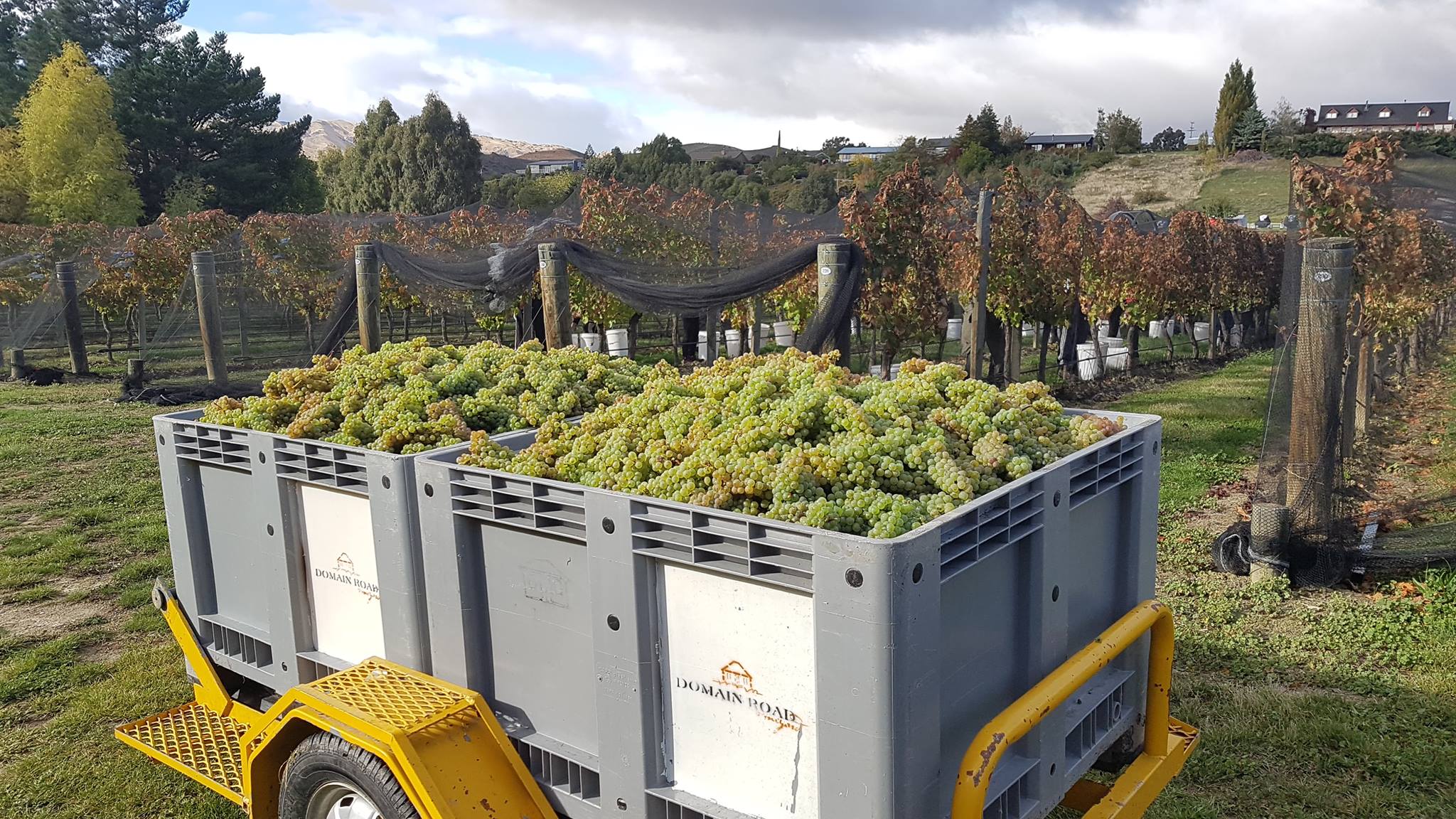 The wind machine does not reach the bottom Sauvignon Blanc but the fruit is amazing despite the lack of leaves!!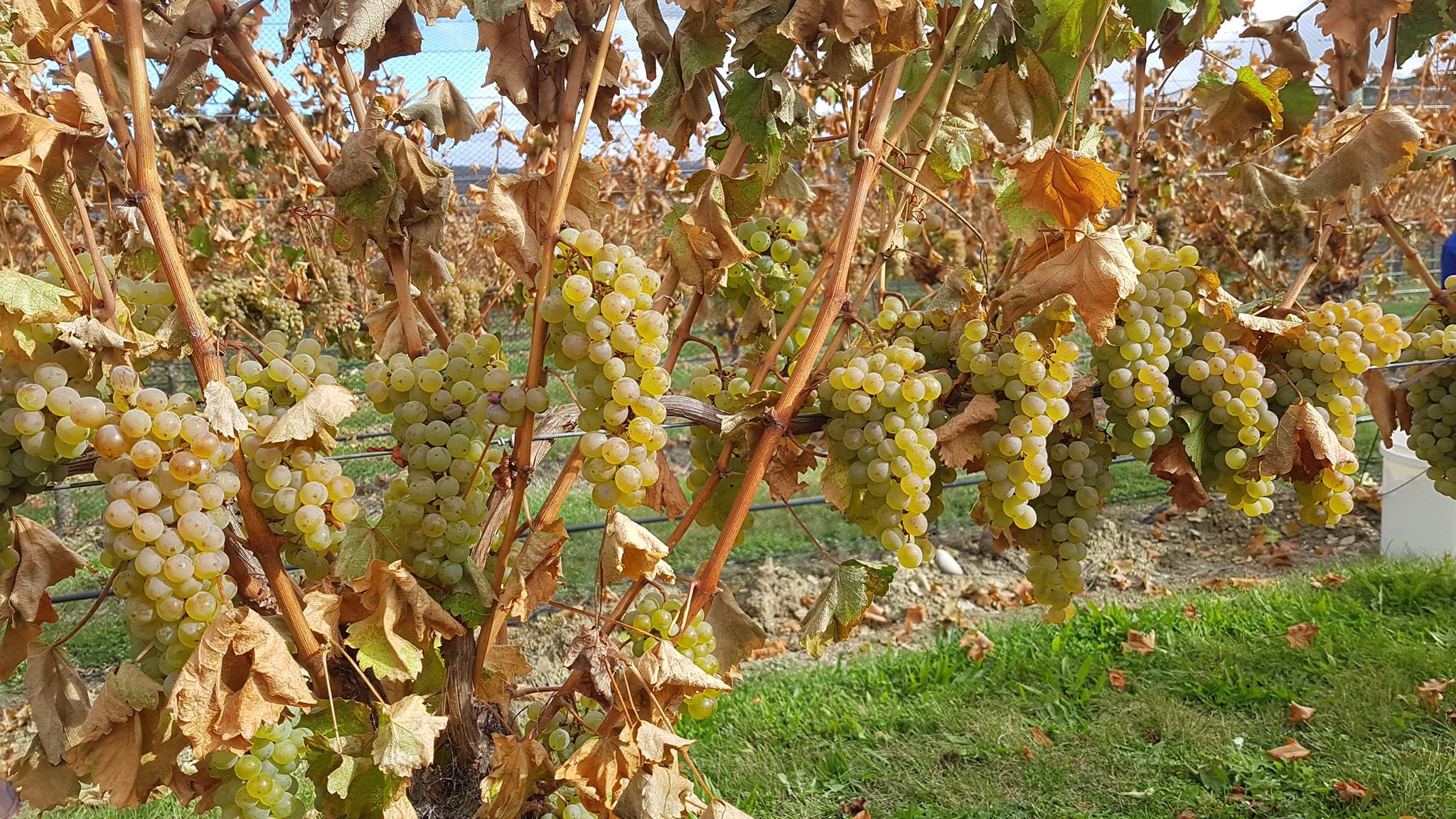 Frosts are not good any time during the growing season - and these vines are showing the effect of the minus 4 temperature we had one night last week!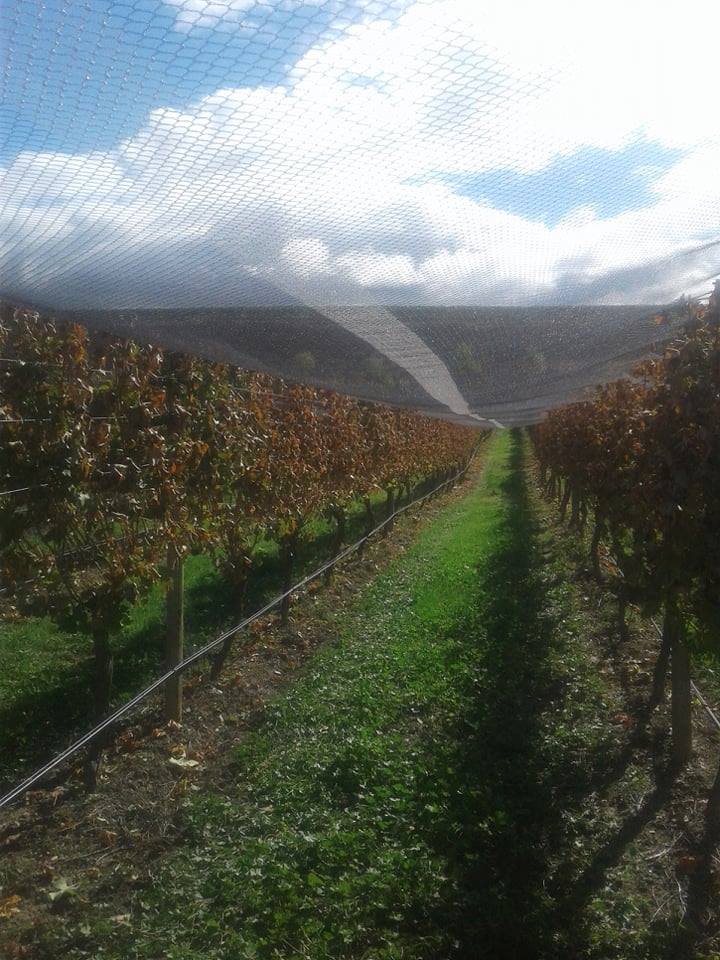 In the tasting room we often get asked about the nets - and people are surprised that we pick under them - but as you can see with overhead nets and the tractors roll bars to help there is plenty of room!! More bins of Sauvignon Blanc on their way to the truck!
The end is in sight - almost the last of the Pinot Noir coming in from Domain Road - Paradise here we come (at least for some of the fruit!!).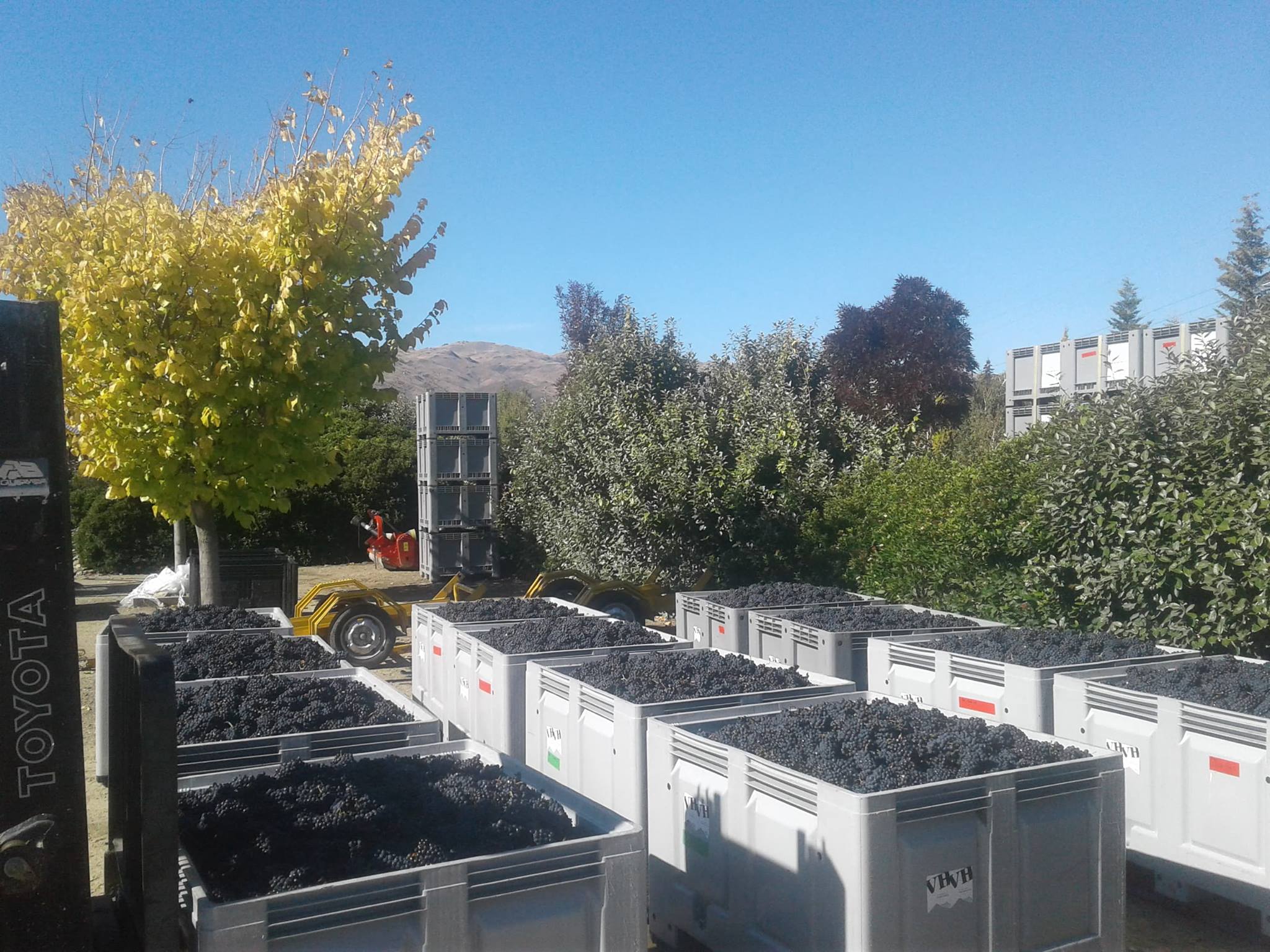 The Riesling on Domain Road was almost the last to come in -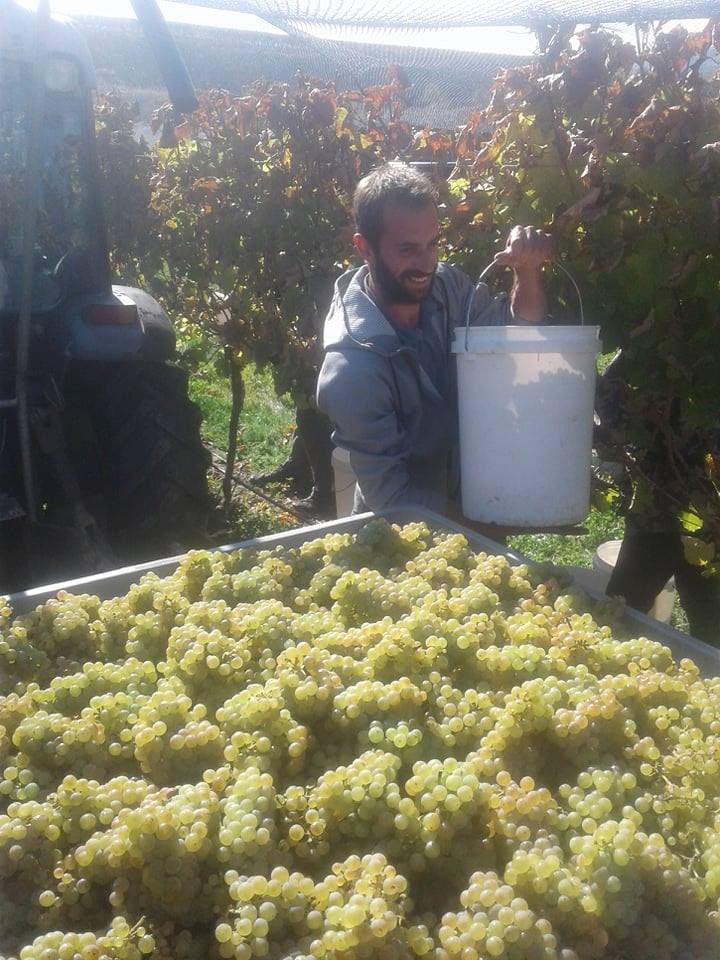 Looking forward to a few wines - after a record breaking Riesling pick.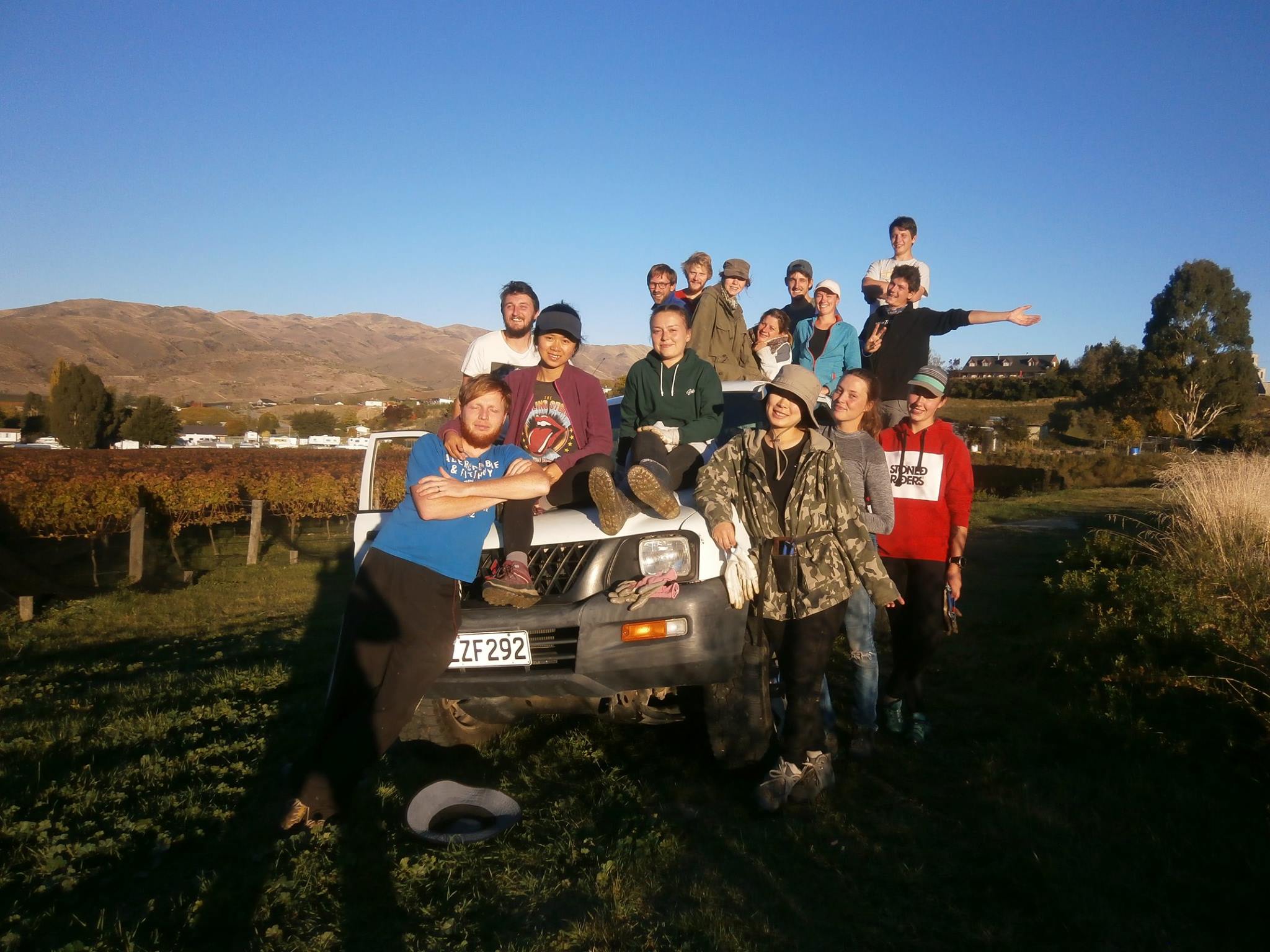 All done except for the Sauvignon Blanc on Templars Hill which we will pick in another month or so for our Late Harvest wine - Symposium.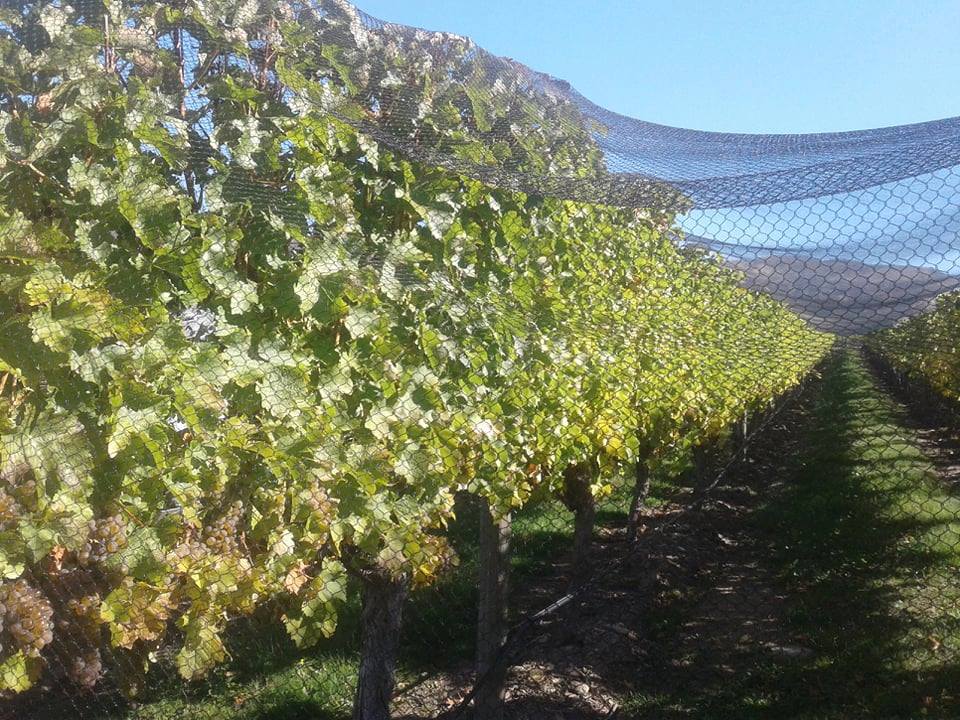 Well done Fiona and the team - what a great job. Thank you also to Graeme and Gillian for putting on a great harvest supper to celebrate the end of another successful harvest. Everyone is looking forward to a brief respite over the Easter weekend - well earned by all concerned.