Late harvest - 28 Apr 18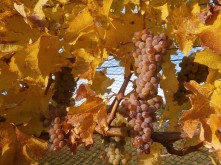 And the first shall be last ....or more accurately in our case the last will be a first!! On a glorious golden Autumn day a small group picked the last of the fruit for this season - the Sauvignon Blanc on Templars Hill, the high part of Domain Road Vineyard, had been left out for an extra month after the main harvest so that we can make our first ever dessert wine.
Fiona - leads the way ......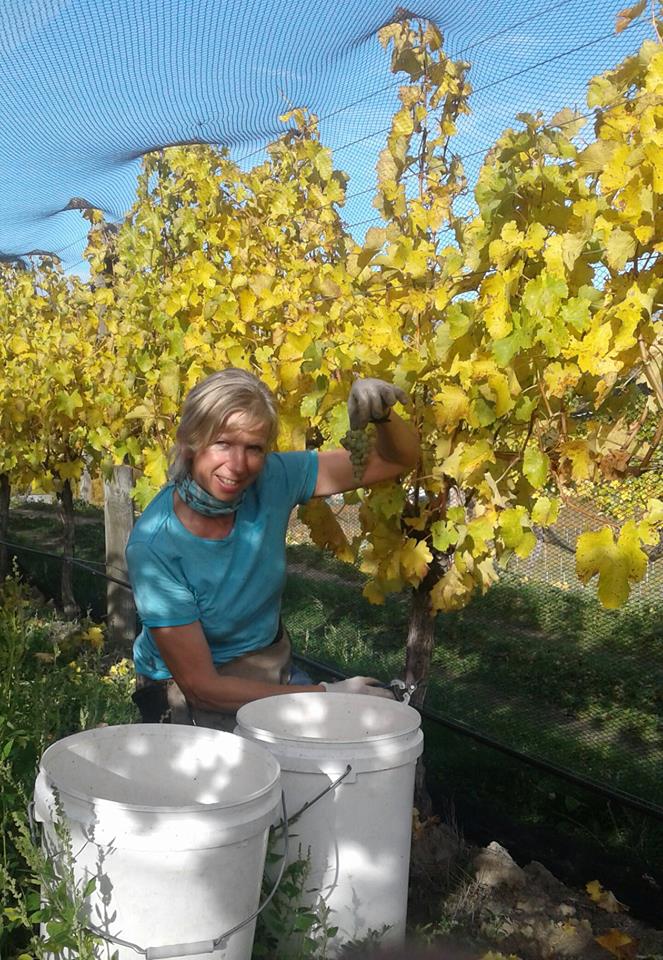 The bins are filling fast ........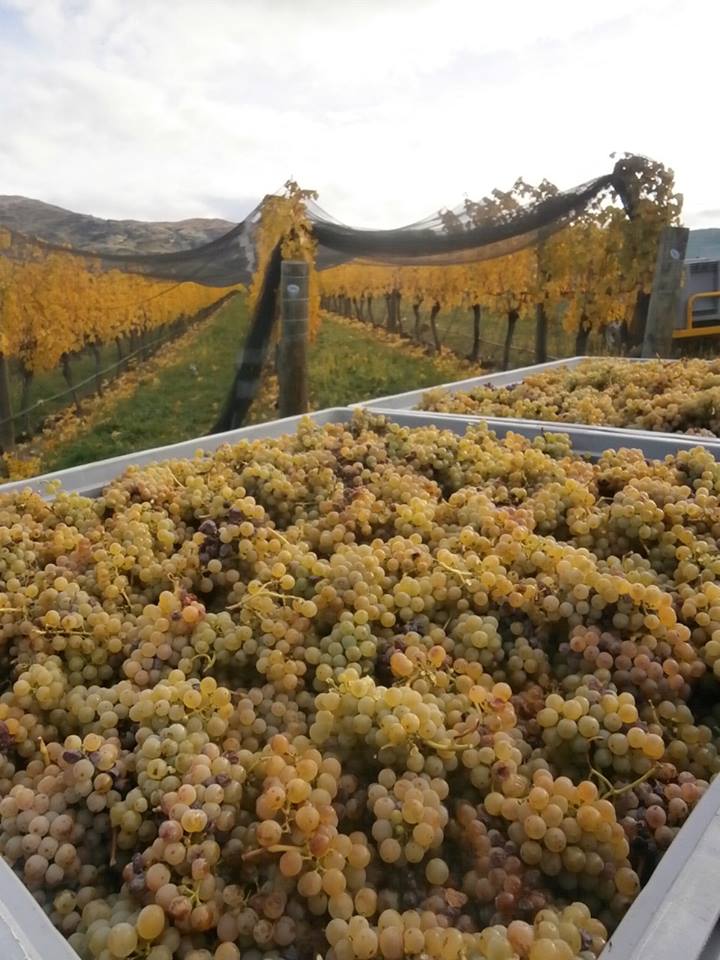 The so called 'crazy row' is dealt to ....this is the very long row on the edge of the terrace that is clearly visible from our old tasting room on Domain Road. Do not drop your bucket because the fruit will all just roll downhill!!.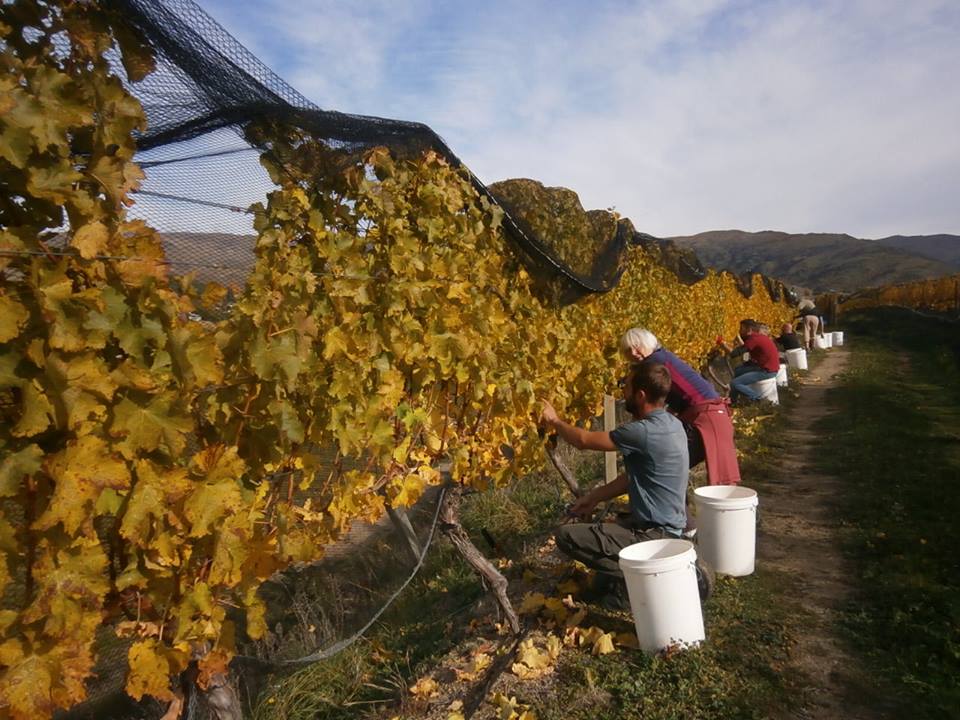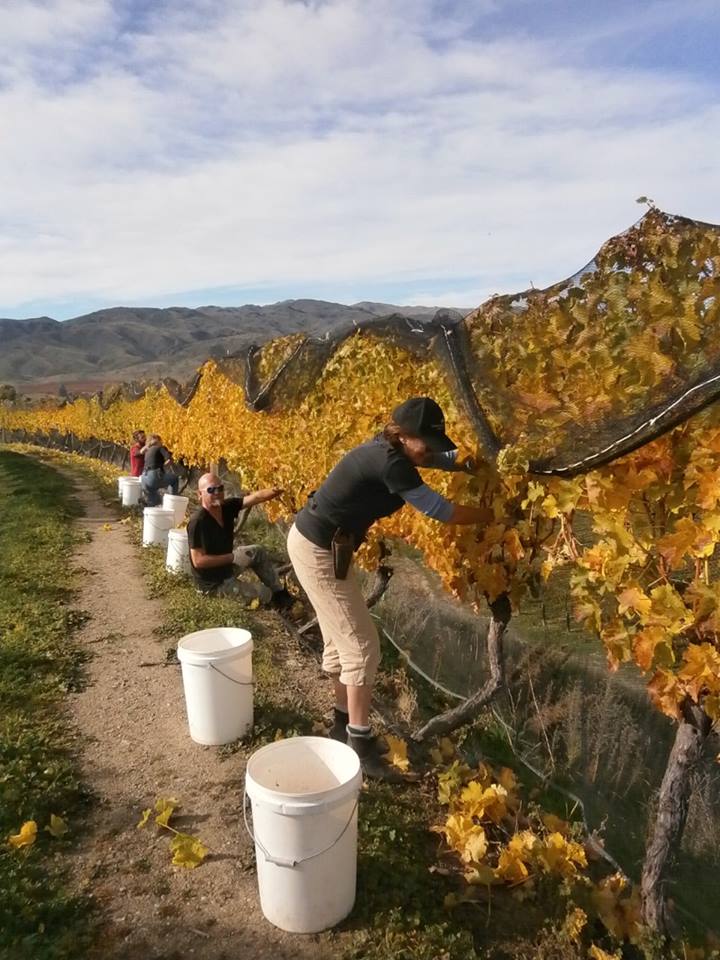 Some if us even sat down on the job!!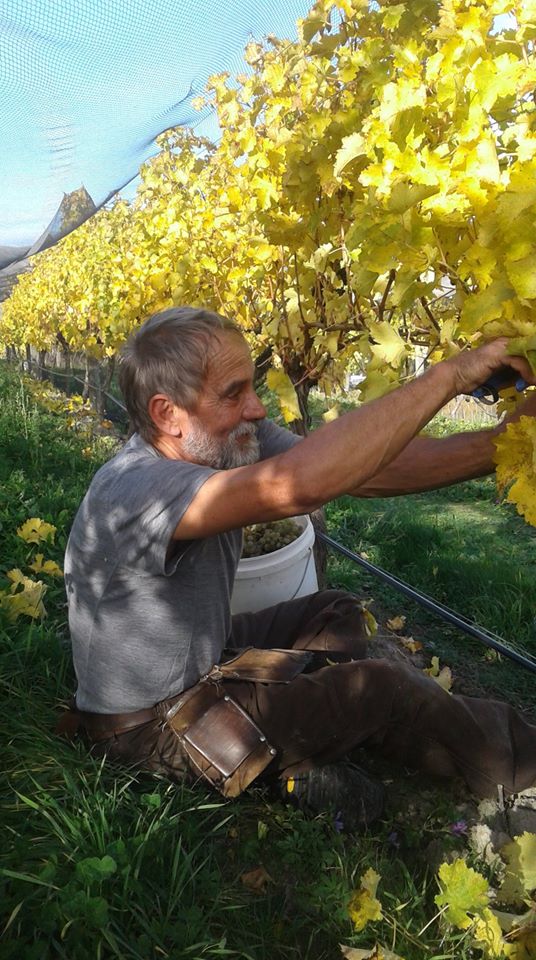 As Fiona remarked it has been a funny season (which is putting it mildly) however the wines should be very exciting. We are certainly looking forward to the first taste of our new dessert wine. Graeme and Gillian are looking for a special bottle and deciding on a special name for what we anticipate will be another special wine.
So the season has ended on a golden day - which we hope will reflect itself in a golden wine!! Watch this space for when it is released!!