Harvest finale! - 1 Apr 18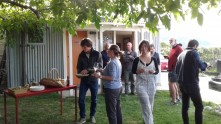 With the fruit safely in it was time to relax and celebrate another successful harvest. Fiona and her team have done a great job over the last few weeks (which is of course just the culmination of a year of hard work in the vineyard, great fruit doesn't happen by accident!!). Thanks to their efforts we look forward to some lovely wines coming out in the future from this year's vintage.
We held our harvest supper under the walnut trees outside the old cellar door on Domain Road vineyard - a spot that we are sure a number of our visitors will remember with fondness!!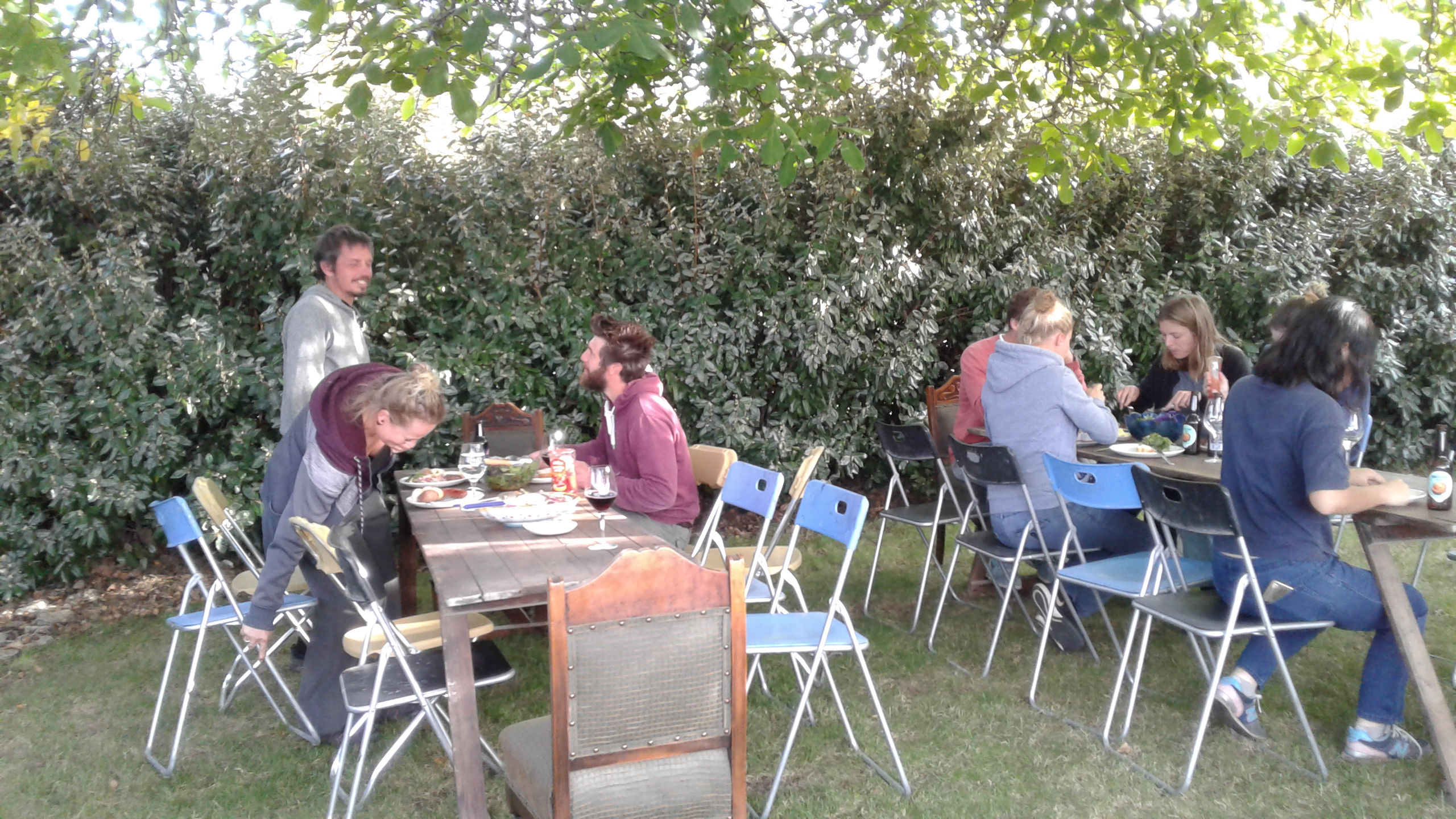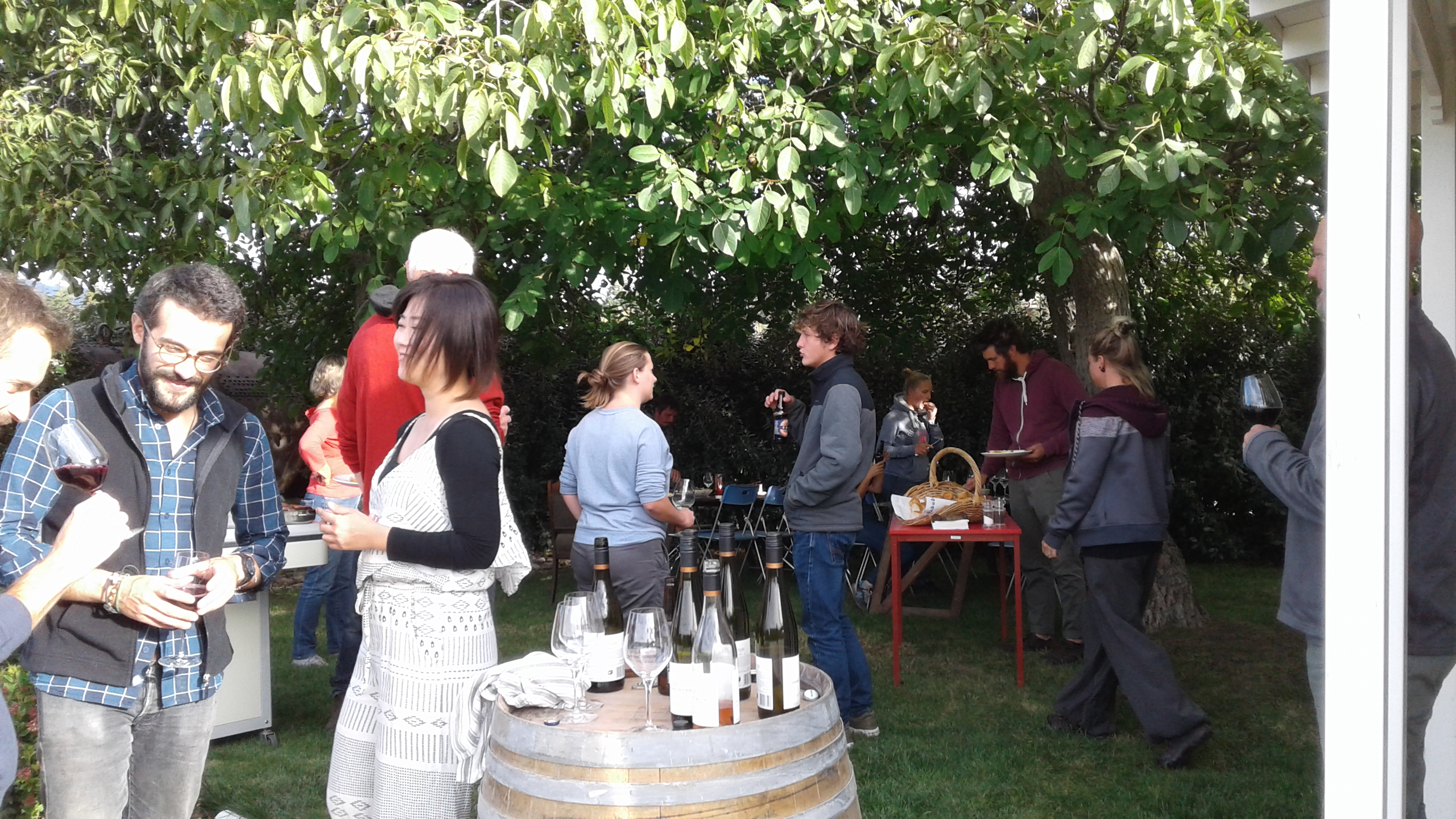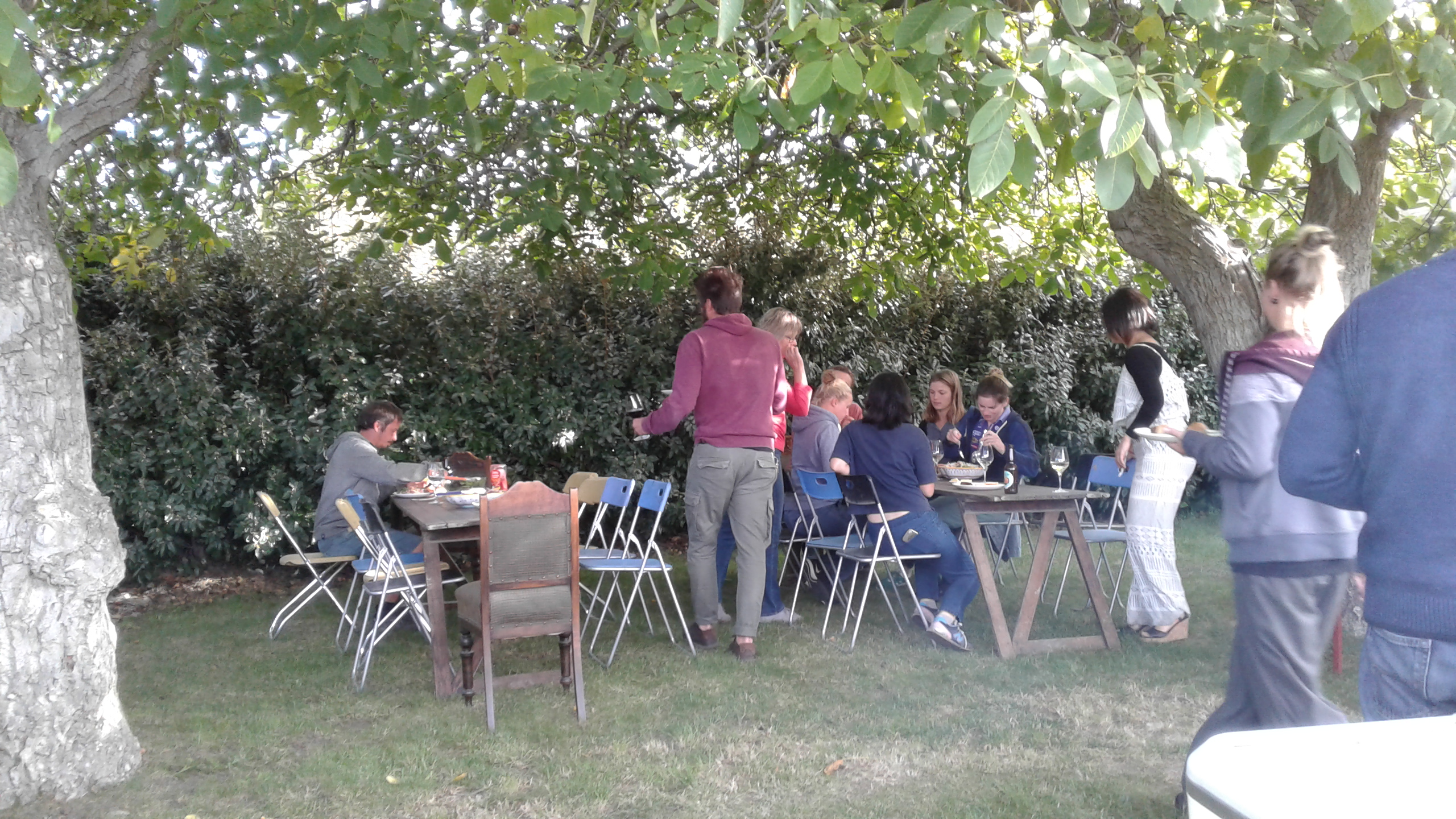 What a great team - well done everyone and a big "Thank you".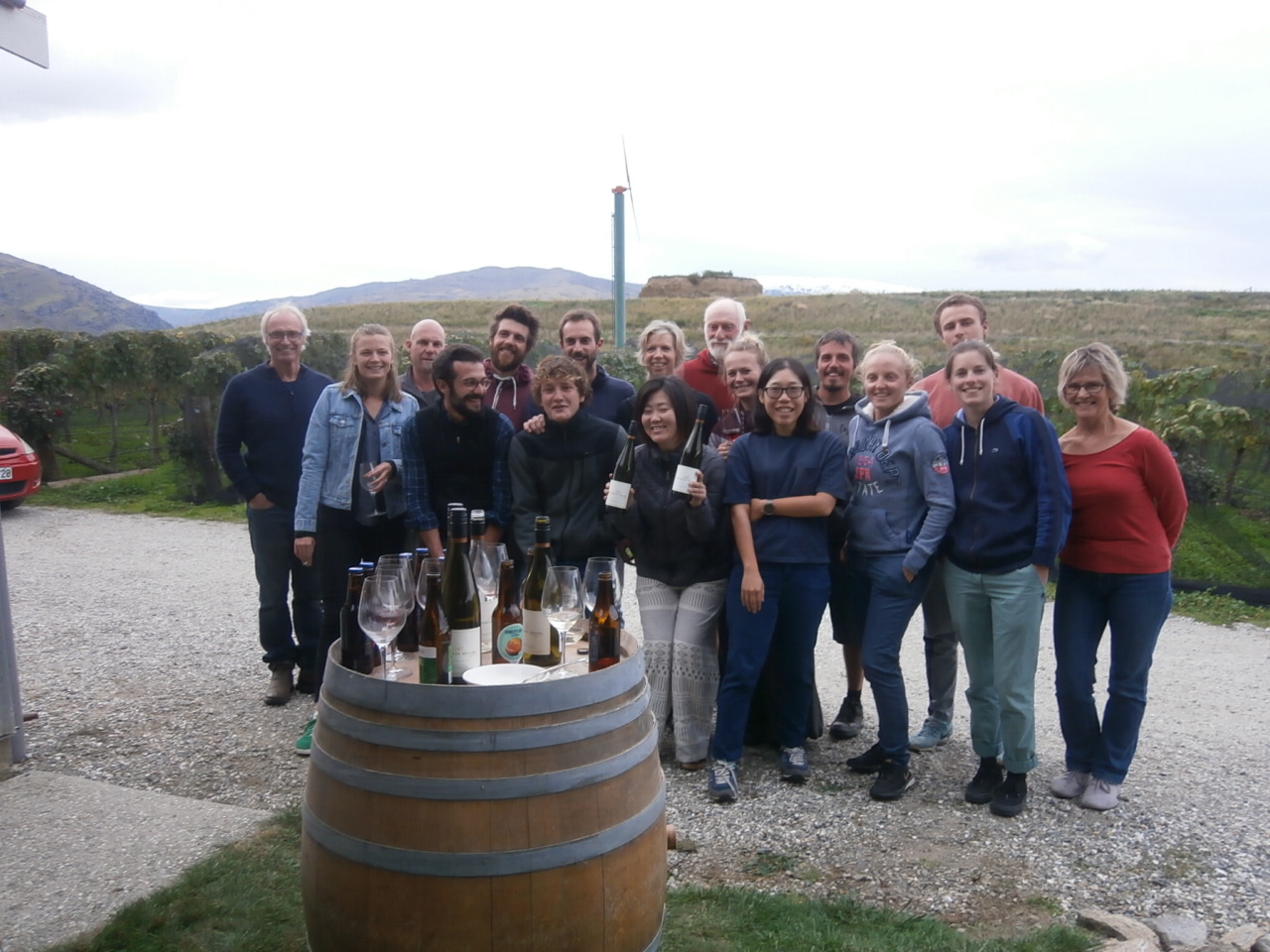 Thank you also to Fiona for providing the great photos that we have used for our 'harvest blogs'! Not sure how she manages to find the time.....but very pleased that she does.