Riesling 2018 - 25 Mar 18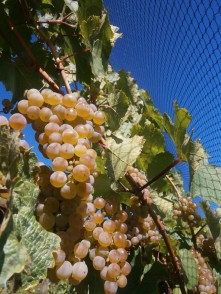 The final act - the Riesling comes in from Domain Road vineyard ......under sunny skies which provide a welcome relief from the cold starts the pickers have had on the previous couple of days.
Sua and Pavia - the gatekeepers, lifting the nets to allow the tractors and pickers access to the rows. A cold job when the nets are wet but not so bad in the sunshine.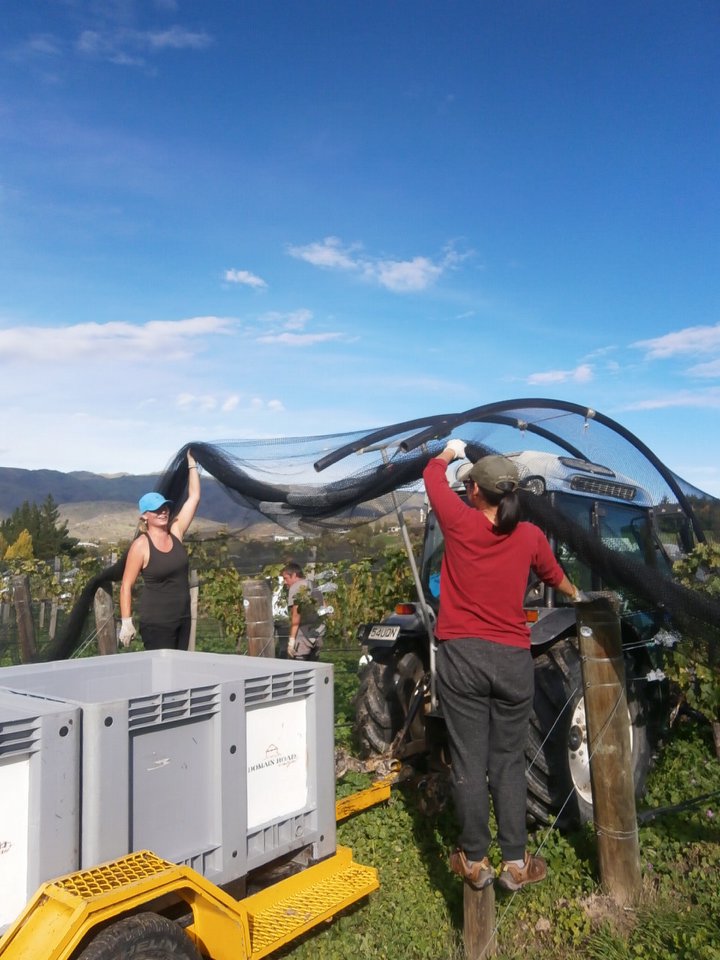 Rows of wonderful Riesling - with the Sauvignon Blanc vines on Templars Hill on the ridge against the skyline.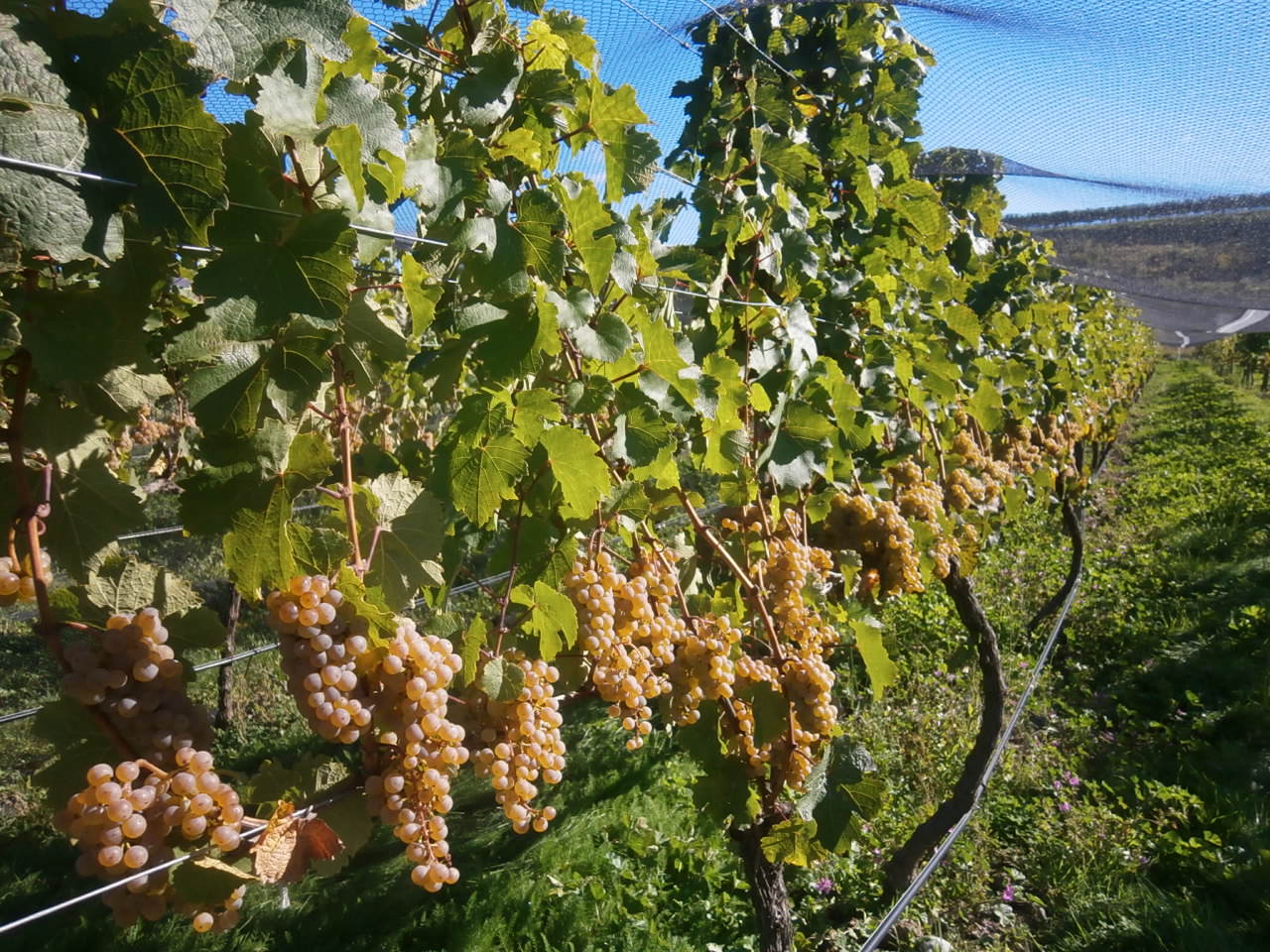 Pickers buckets waiting to be picked up by the tractor ....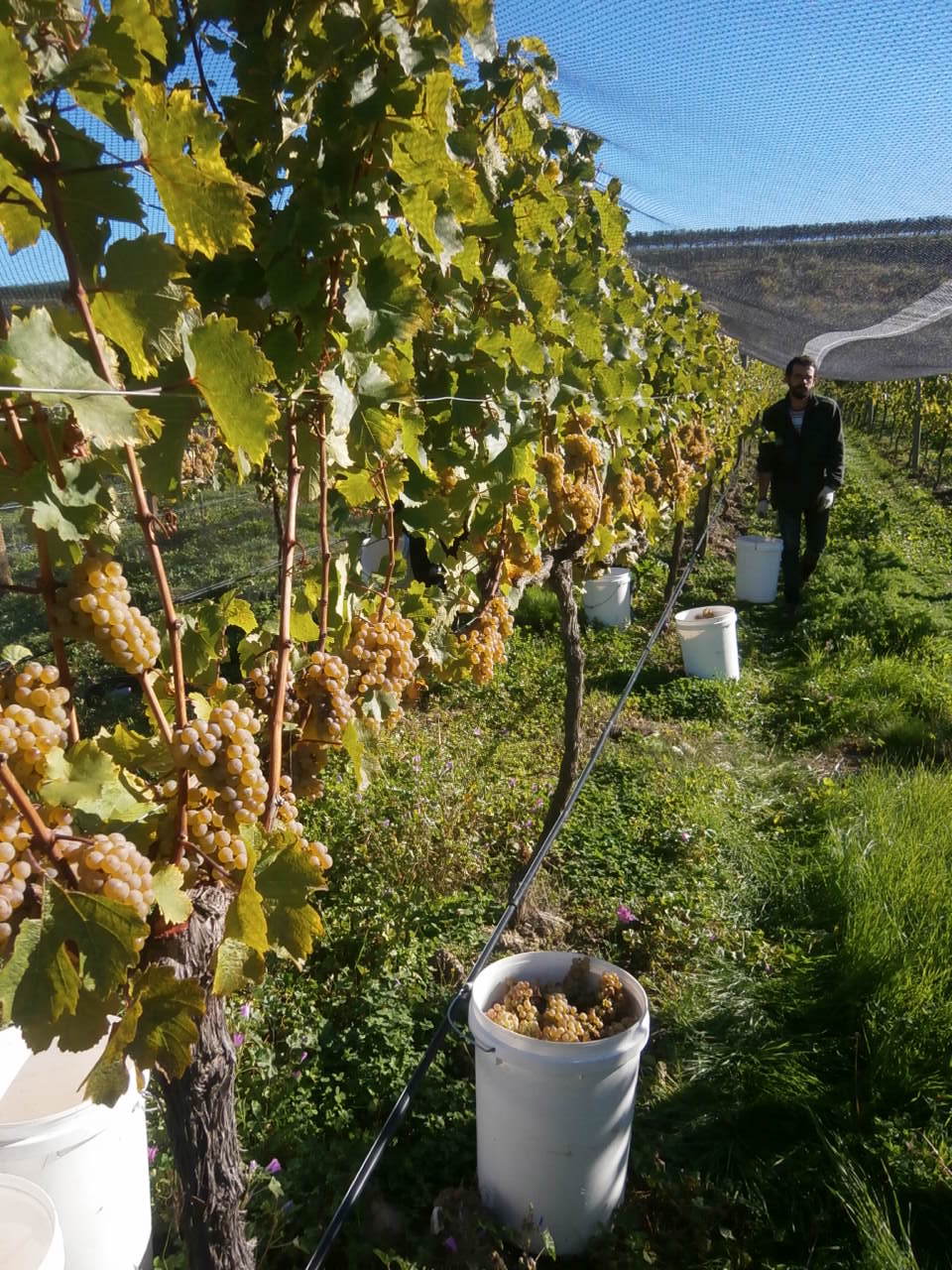 And into the bins...the last stop before going onto the old Bedford truck and then to the winery for Pete to work his magic.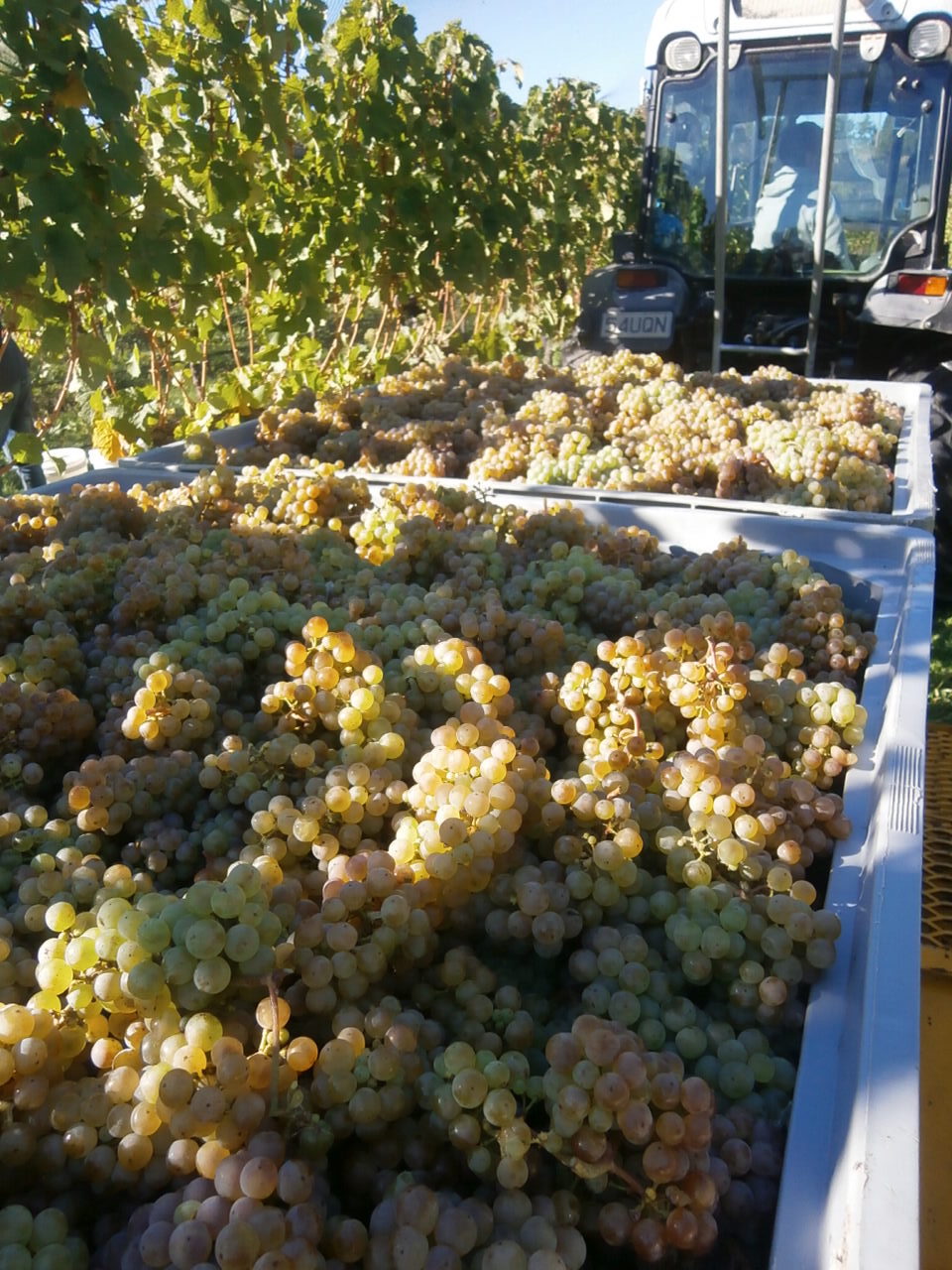 From here it is over to Pete and the team in the winery - great fruit with fantastic flavours, so we are looking forward to some wonderful Riesling from the 2018 harvest .....we just have to be patient for a year or so before we get to try it!!