Pinot Noir 2018 - 25 Mar 18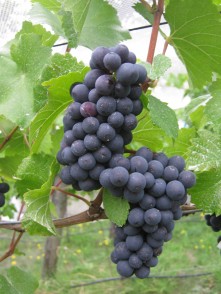 A glorious start to the day ...... a sunrise that it is worth being up early for.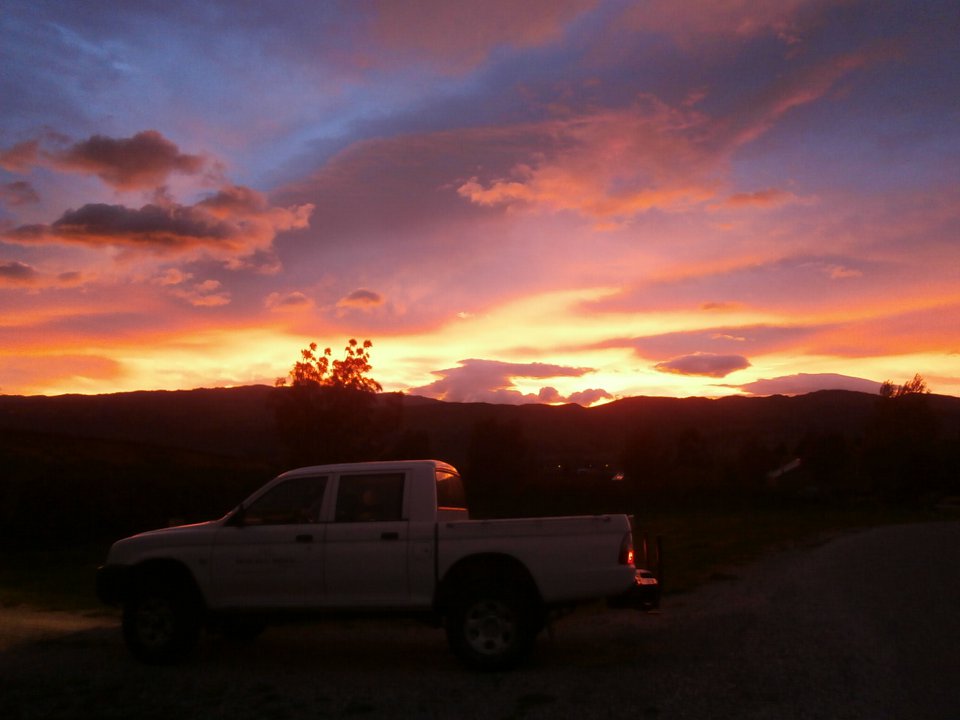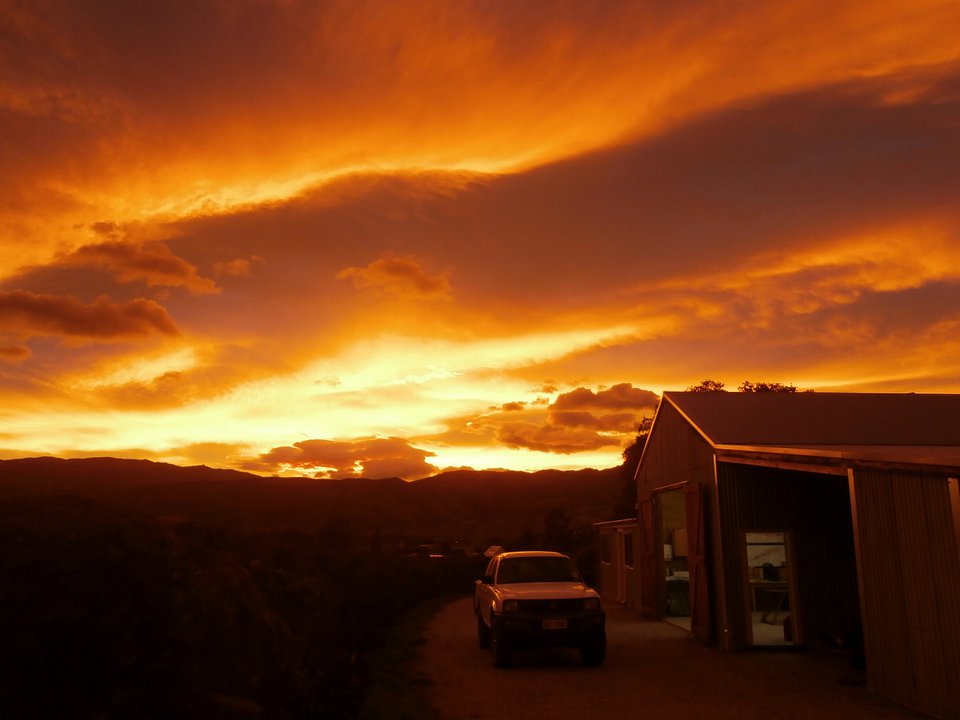 The first of the Pinot from Domain Road comes in....clone 777.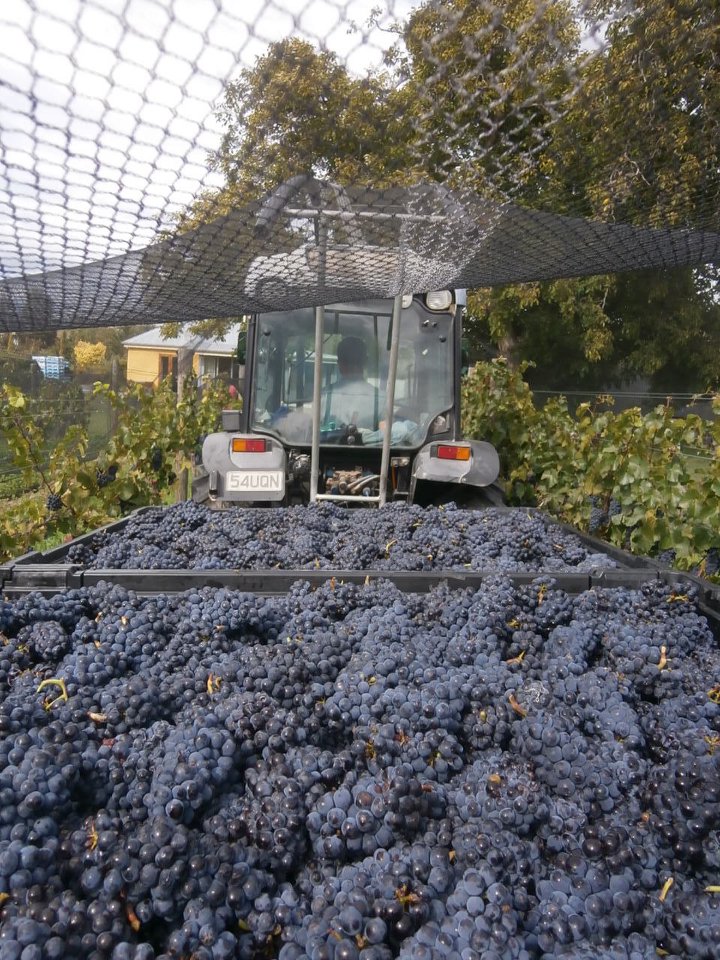 Clone 943 from Defiance Vineyard.....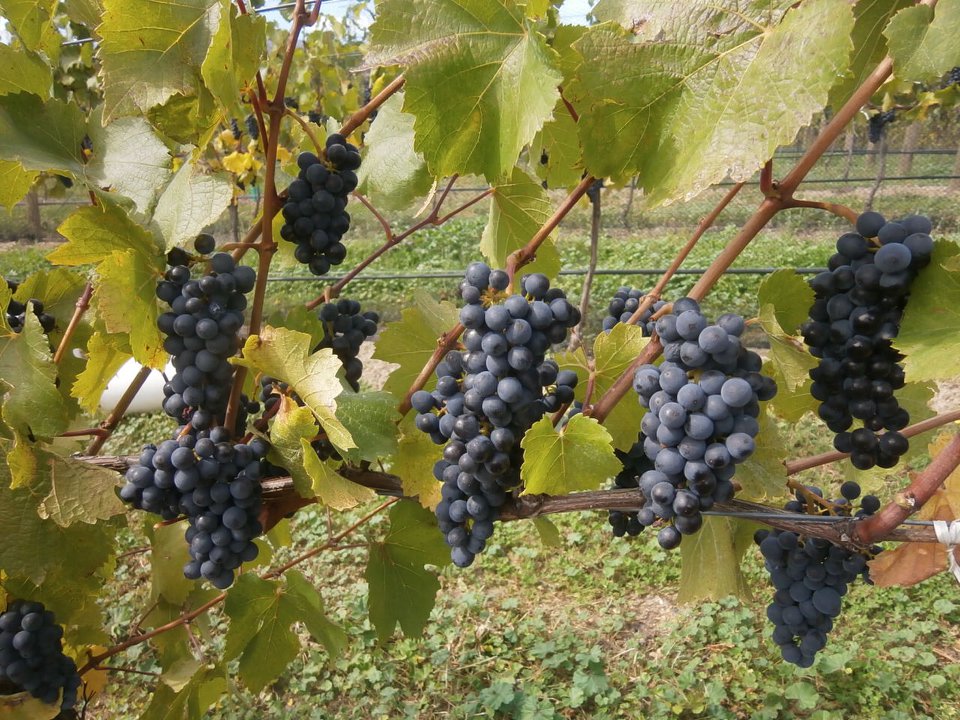 Tomas empties yet another bucket of fruit into the bins whilst Jodie picks......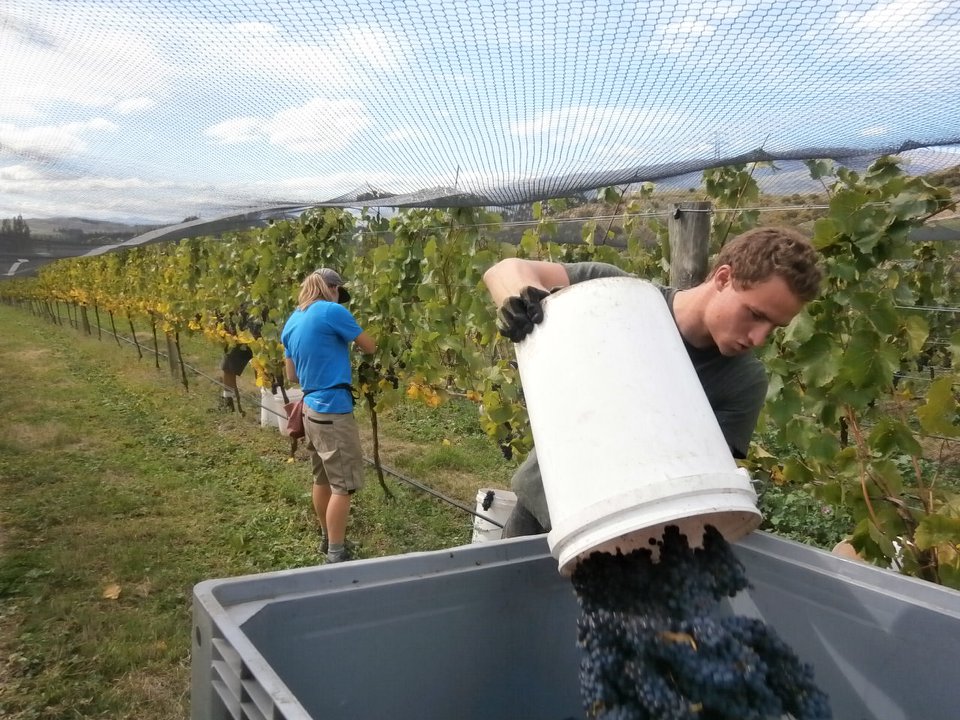 Antoine admires the bunch he has just picked.....
Smiles help the day to pass.....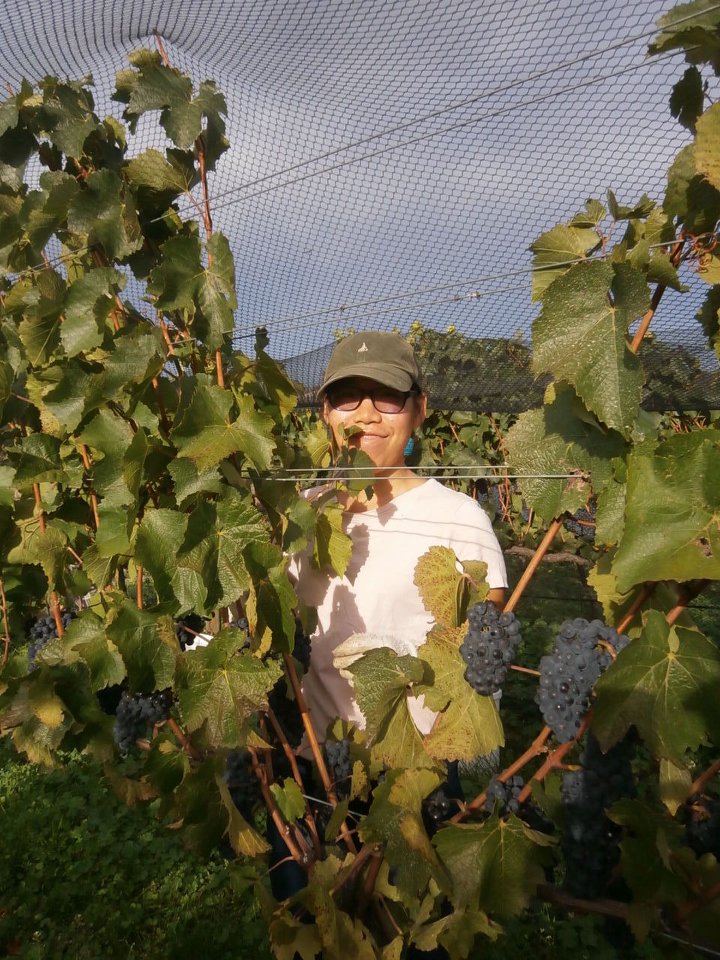 Doesn't it look wonderful - both the fruit and the sight of it coming in under sunny skies.....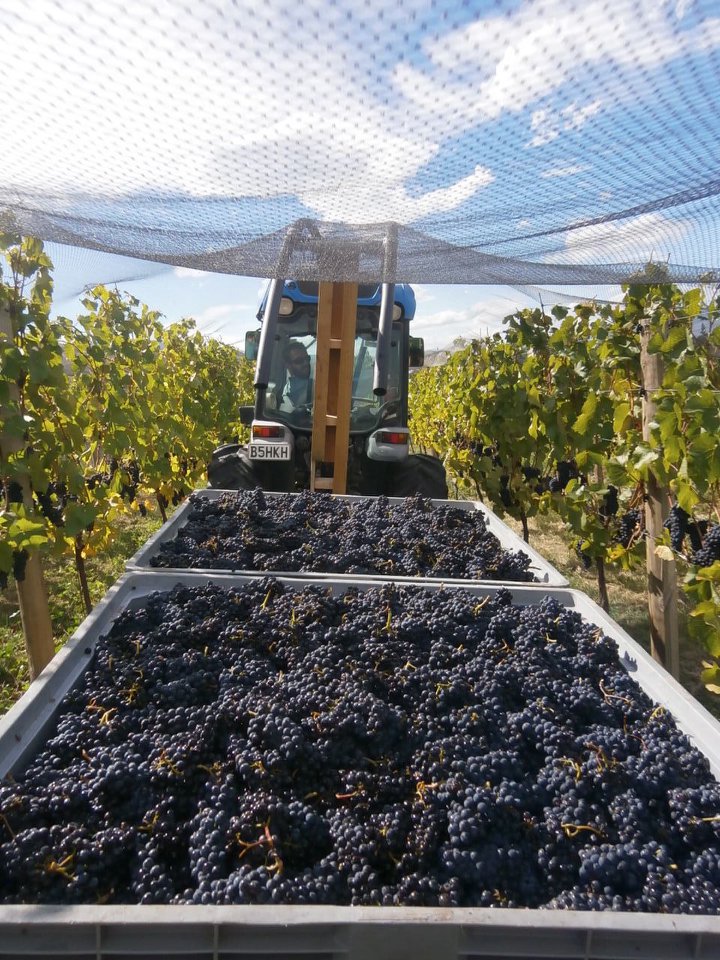 Even though it is still March we still have snow for harvest .... looking down across Domain Road vineyard to the snowy hills!!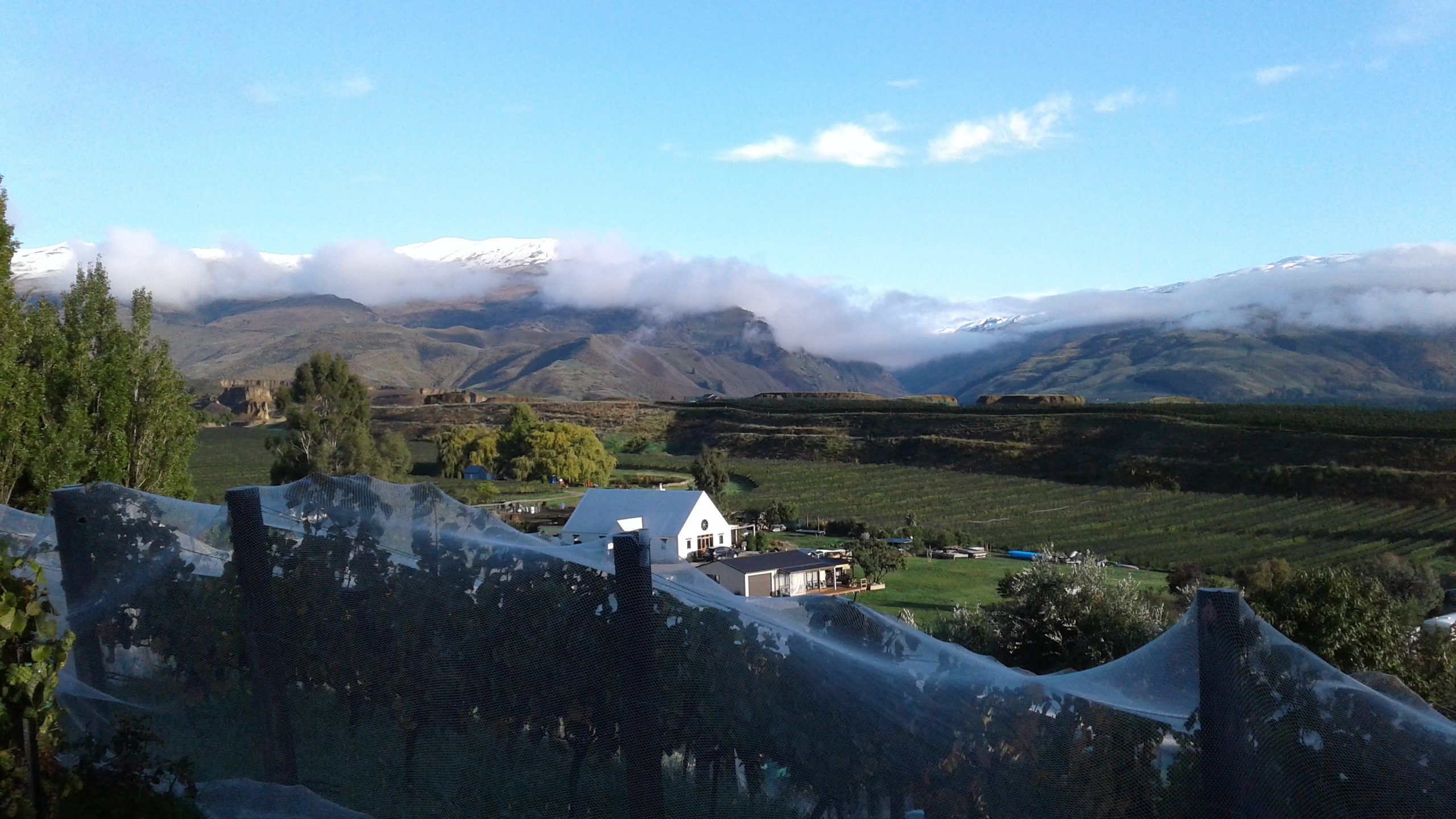 Picking on mornings like these makes for cold hands and the grapes are hard to handle.....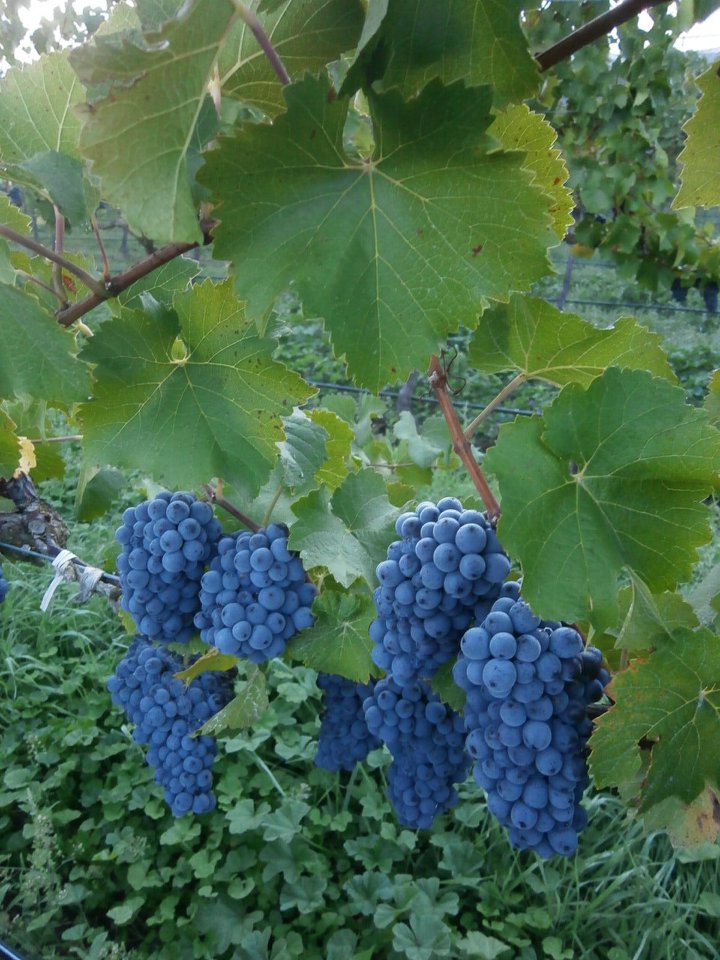 Claire is wrapped up warmly ......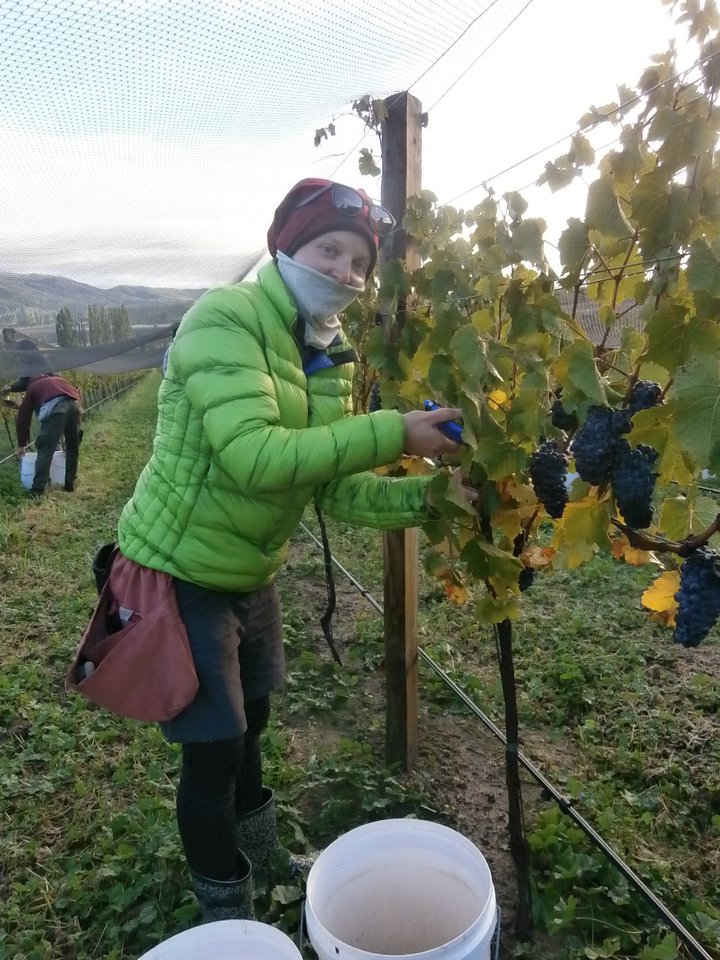 And everyone welcomes the warmth of the sun during smoko......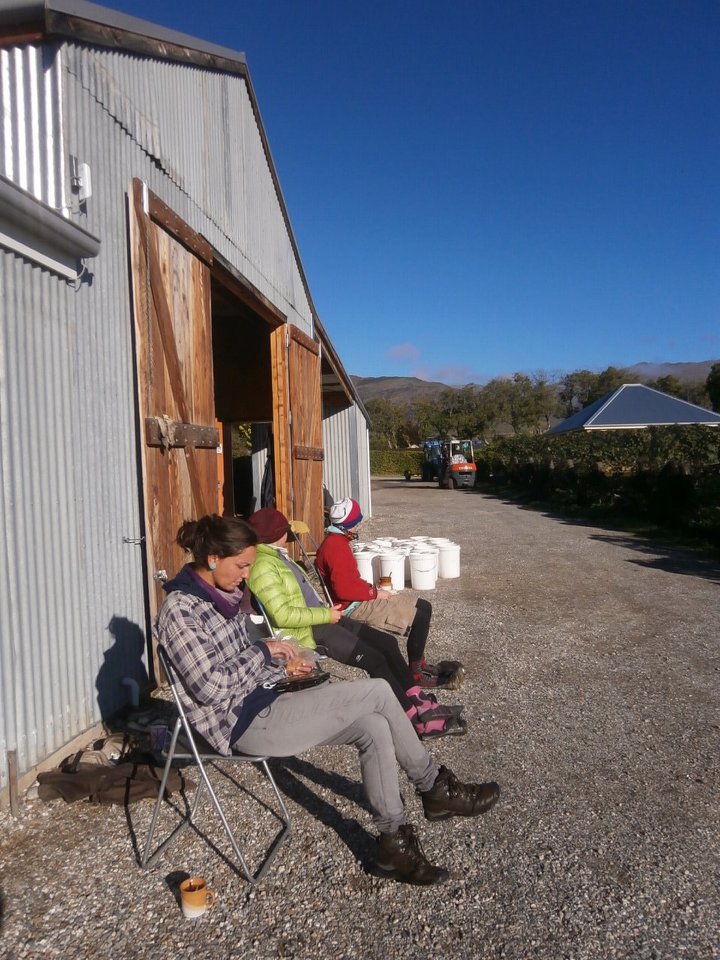 And the last of the Pinot comes in - now its over to Pete and the team at the winery. A great job well done Fiona and team.