Bird protection - 4 Feb 18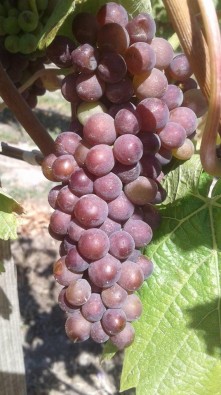 Blackbird heaven - ripening grapes, so once the fruit starts to colour up the vines need protection from these voracious feeders.
The warm weather we experienced in January meant that the grapes went through veraison quicker than usual.... the photo on the right was taken a week ago -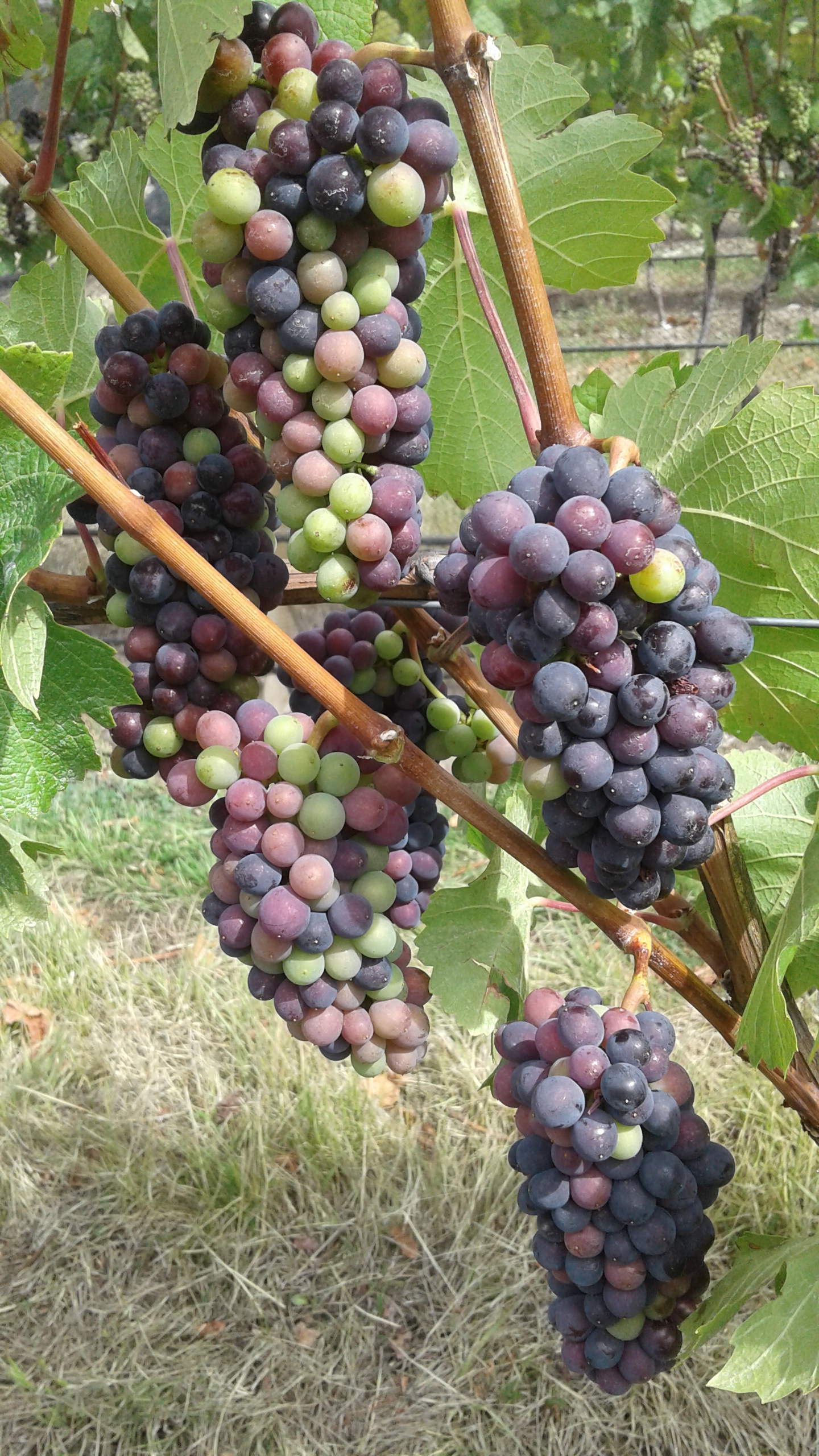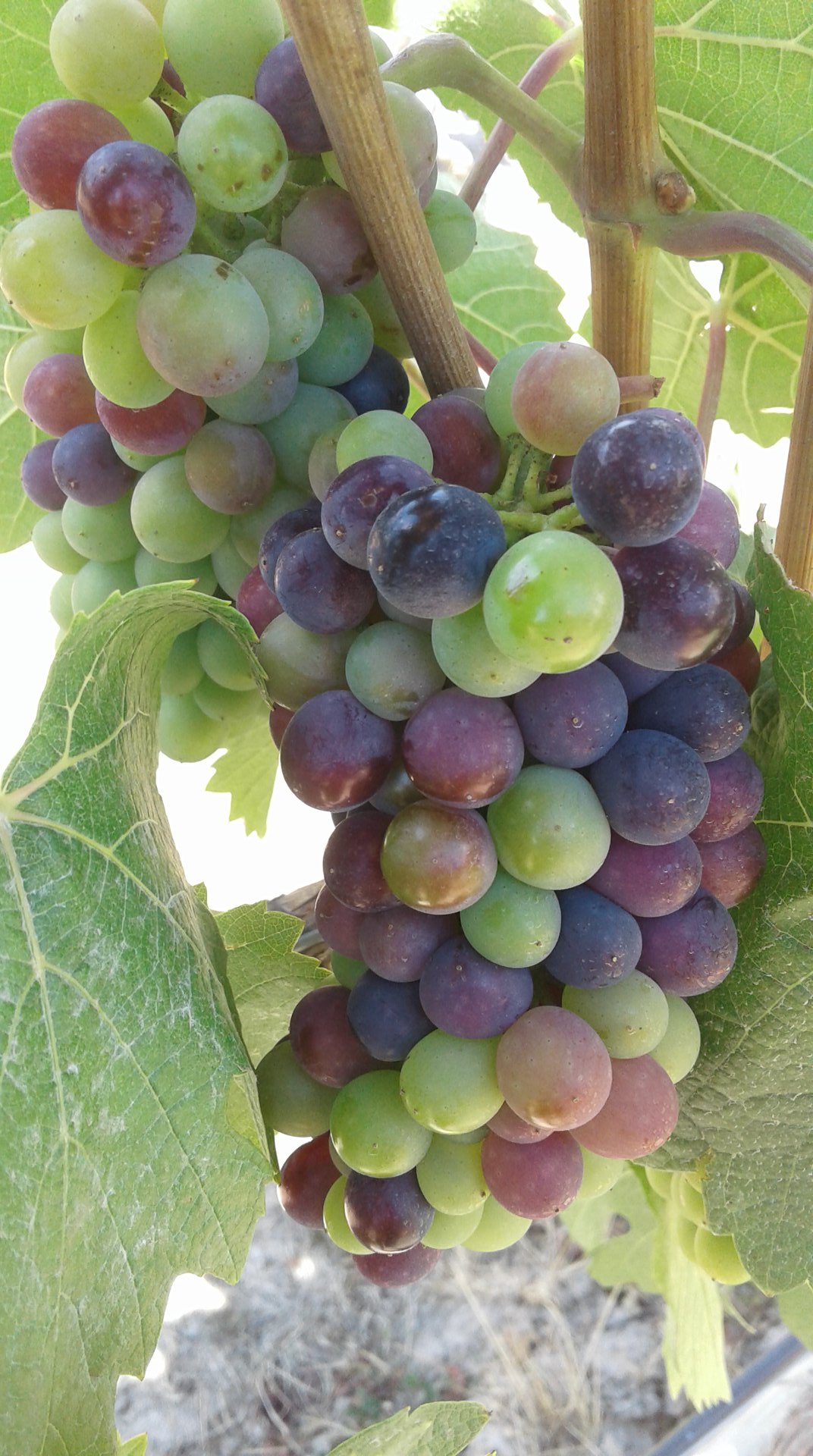 the one on the left today!!
This season we have invested in our own 'netting machine' so have been able to get the nets on as the need arose rather than having to wait for a communal one to become available. A huge plus for Fiona and a loss for the birds!! The team have been busy getting the nets on last week and all weekend! That is devotion to duty!! But birds don't know about weekends and love their Pinot!!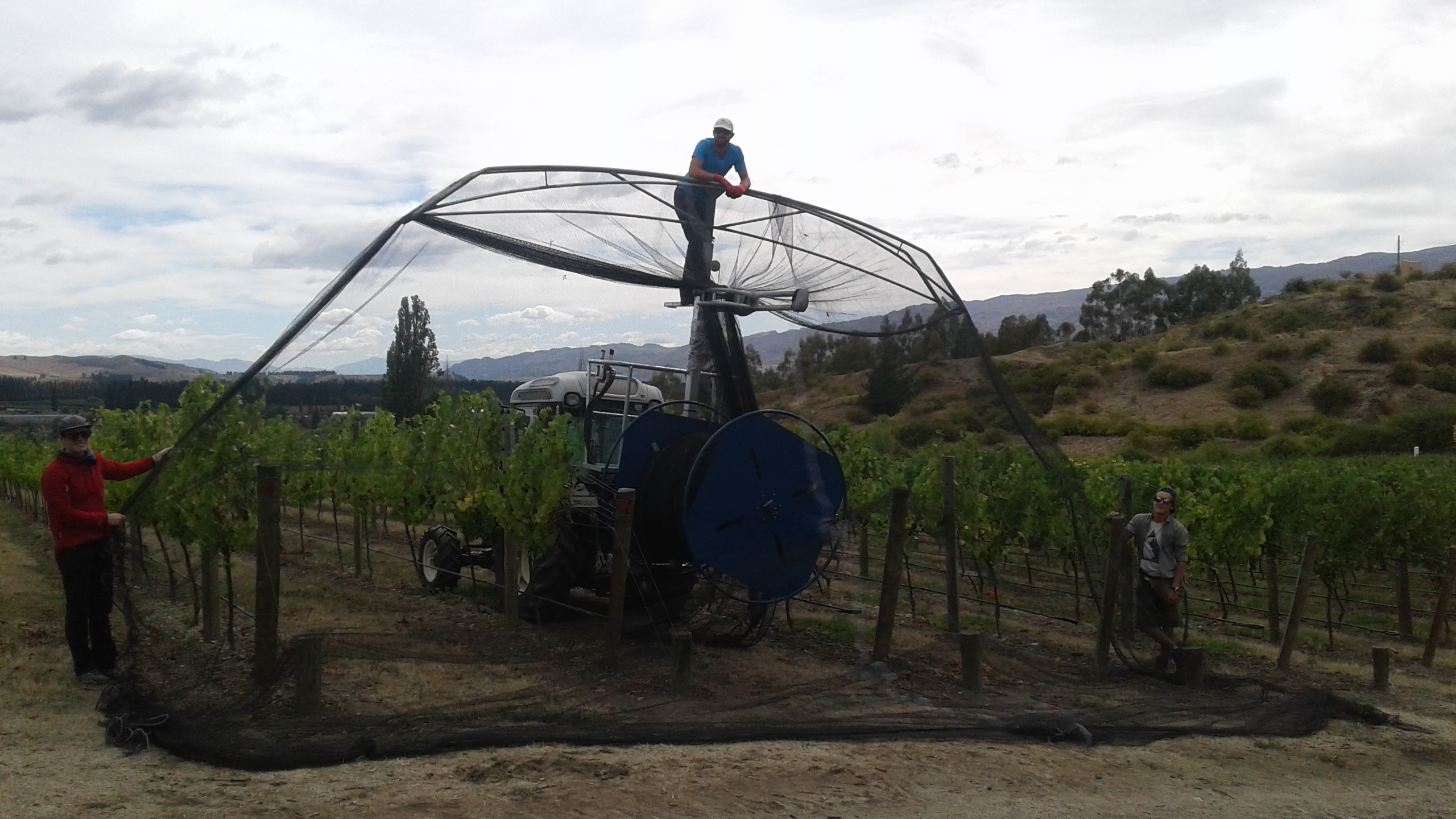 Things do not always go as smoothly as one would like!