Vine time or wine time! - 21 Jan 18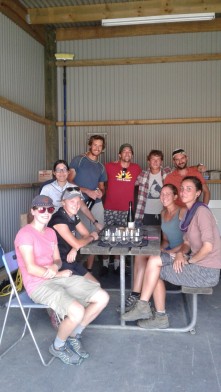 Vine time deserves wine time!! Fiona and her vineyard team have had a hot time in recent weeks, a string of 30+ degree days has meant working in the vines was very warm work. The team has also been much bigger than usual as the warm weather has required considerably more work in the vineyard over a short period of time. The team was as cosmopolitan as ever - Italian, French, Czech, Thai and American - the one thing that they all had in common was an appreciation of good wine!.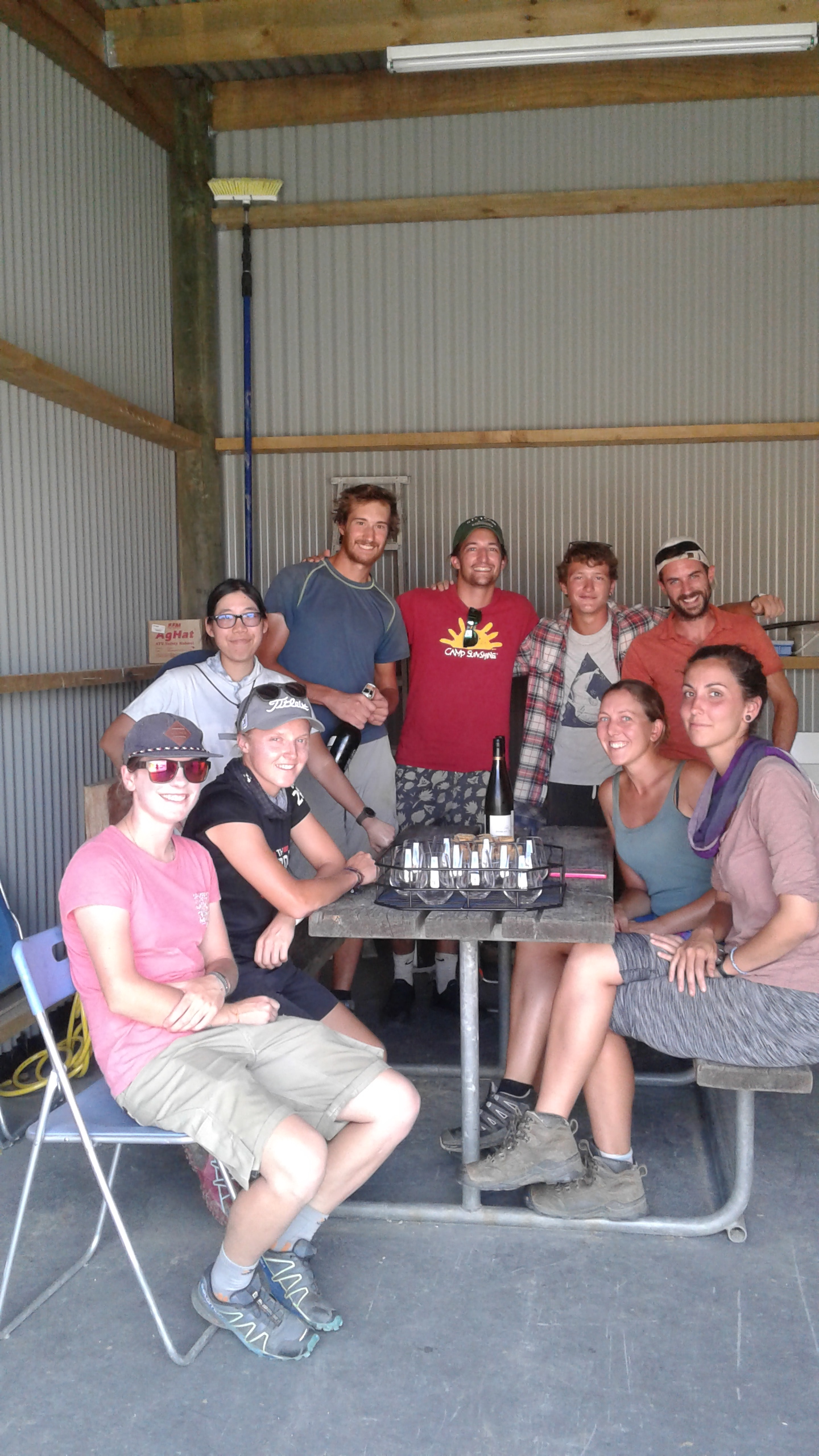 We think everyone more than deserved a glass of wine to mark the end of the working week and to farewell some of their colleagues who were moving on to new adventures. Favourite this week a glass of chilled Riesling!!
The vines are also finding the hot weather hard work, as a consequence of the warm weather (our temperatures have been about 2.5 degrees warmer that normal) we are about three weeks ahead of where we would usually expect to be at this time. Veraison is well under way (veraison refers to the commencement of the ripening process including changing colour in the Pinot) and we will be looking to get nets on shortly as birds (Blackbirds in particular) can spot a ripe berry from 100 wing beats!!
Pinot Noir (clone 6) on Domain Road Vineyard -