Happy Birthday!! - 14 Jan 18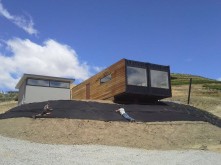 "Happy First Birthday" - It is hard to believe but it is a year ago today that we opened the new tasting room on Defiance Vineyard on Felton Road. It was a glorious day .....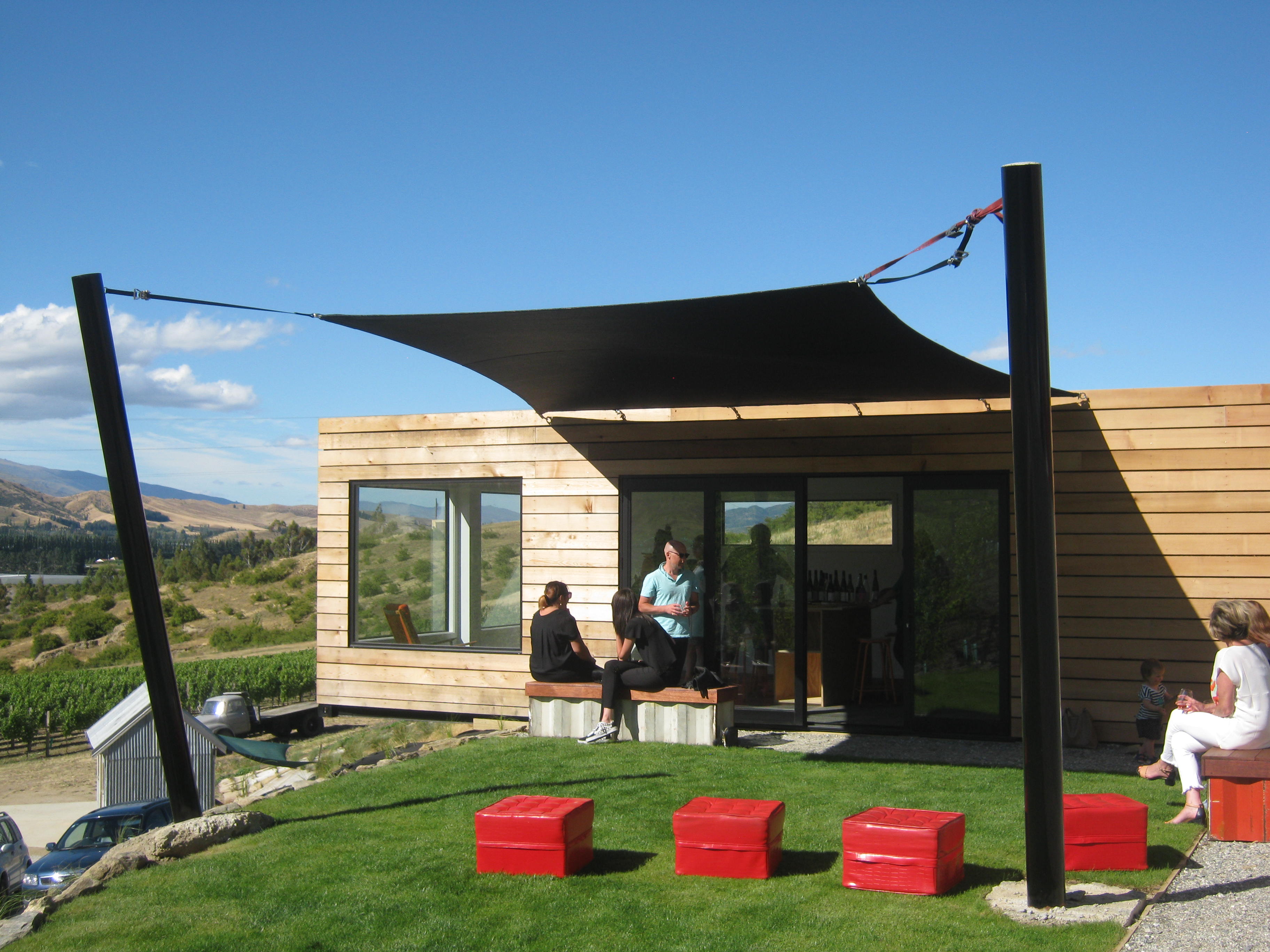 As it is again today - the tussocks have grown in the last year - and we have new planter boxes and a wine barrel to enhance the outside experience!!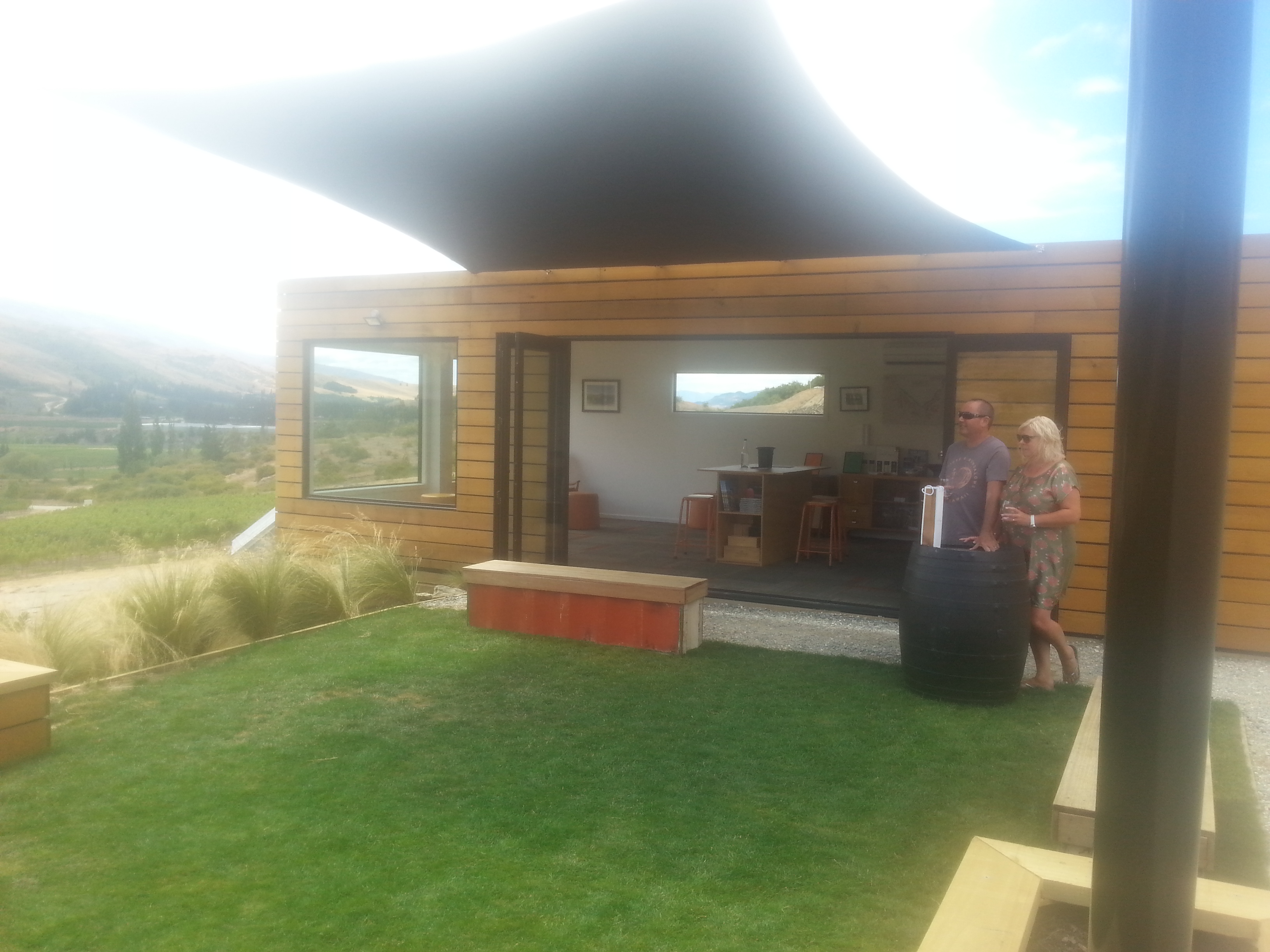 What an amazing year it has been, the tasting room continues to attract visitors from all over the world and our visitor numbers have doubled this year. People are intrigued by the use of containers to 'build' the new tasting room and everyone loves the view! Opening over the winter for the first time has proven to be a success has as opening more days and longer hours. Being open over the winter also meant that, for the first time, visitors were able to see the work involved with pruning!!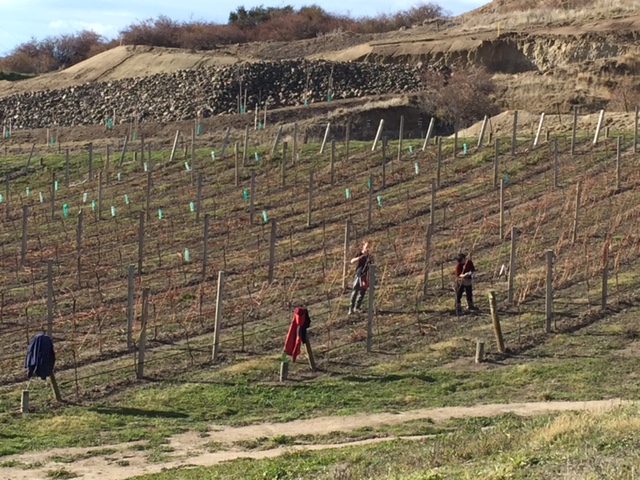 The view from here with snow on the mountains around us was stunning. Winter Solstice from the tasting room was truly spectacular.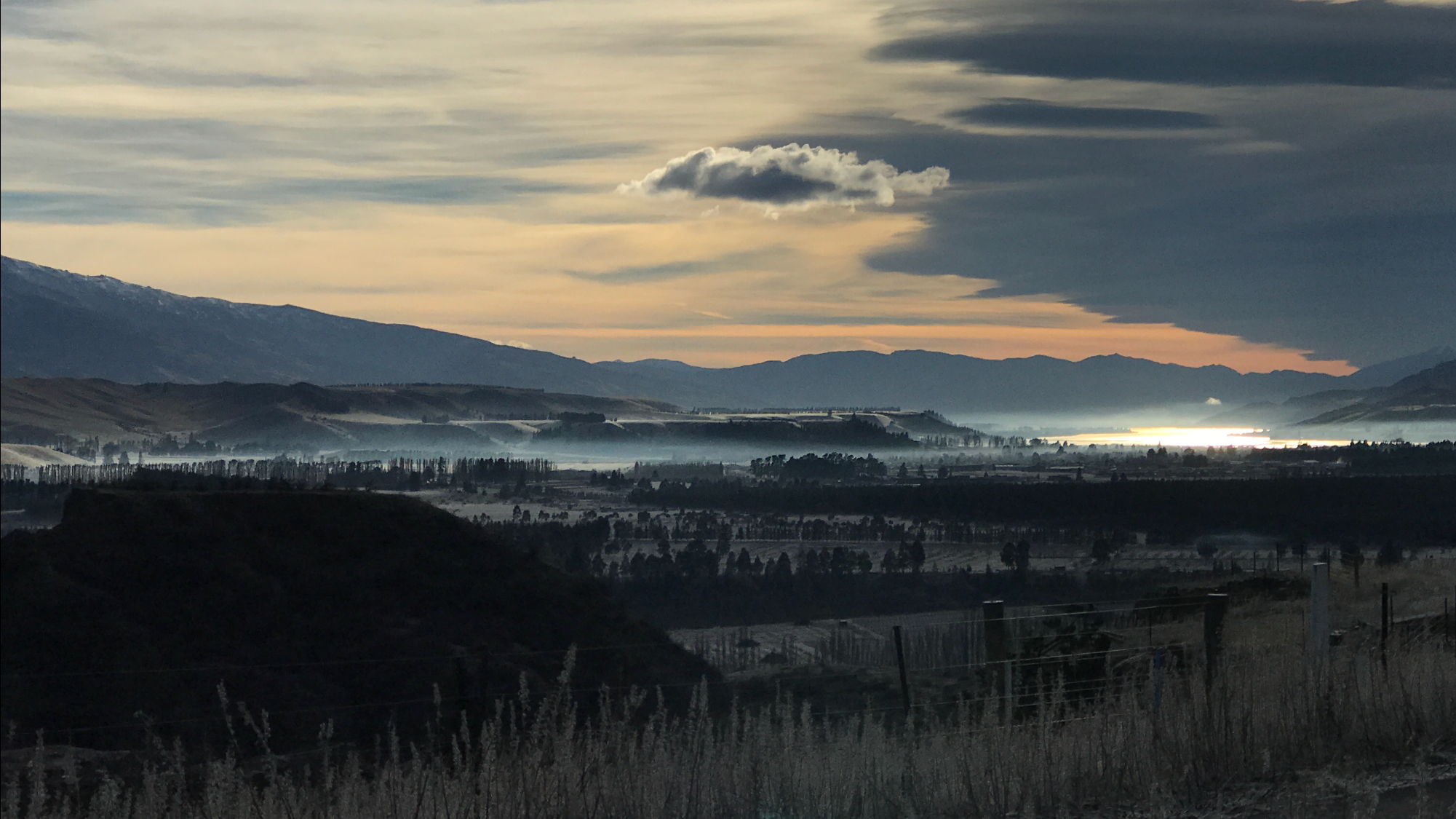 Another first for us this year is the release of the first single vineyard Pinot Noir from Defiance Vineyard - youthful, with all the exuberance of youth, Defiance is proving very popular with visitors.
All of the wines that we are currently tasting have 4 or more stars - in fact six of of them have gold medals or 5 star ratings. So whether your favourite tipple is Pinot Noir, Chardonnay, Riesling or Sauvignon Blanc there will be something for you to enjoy - so please call in and see us if you are in Bannockburn. With the increased hours we now have more people at the Cellar Door, but Maria, Jim, Jacqui or Jennie will give you a warm welcome and be delighted to show you our delicious wines!!