Defiance Pinot Noir - 28 Jan 18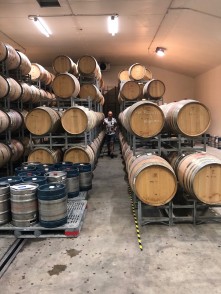 Deciding Defiance......we took the important step last week of deciding on the selection of barrels for the 2017 vintage of the Defiance Pinot Noir. Pete Bartel, our winemaker, his assistant, and Graeme and Gillian undertook this important task.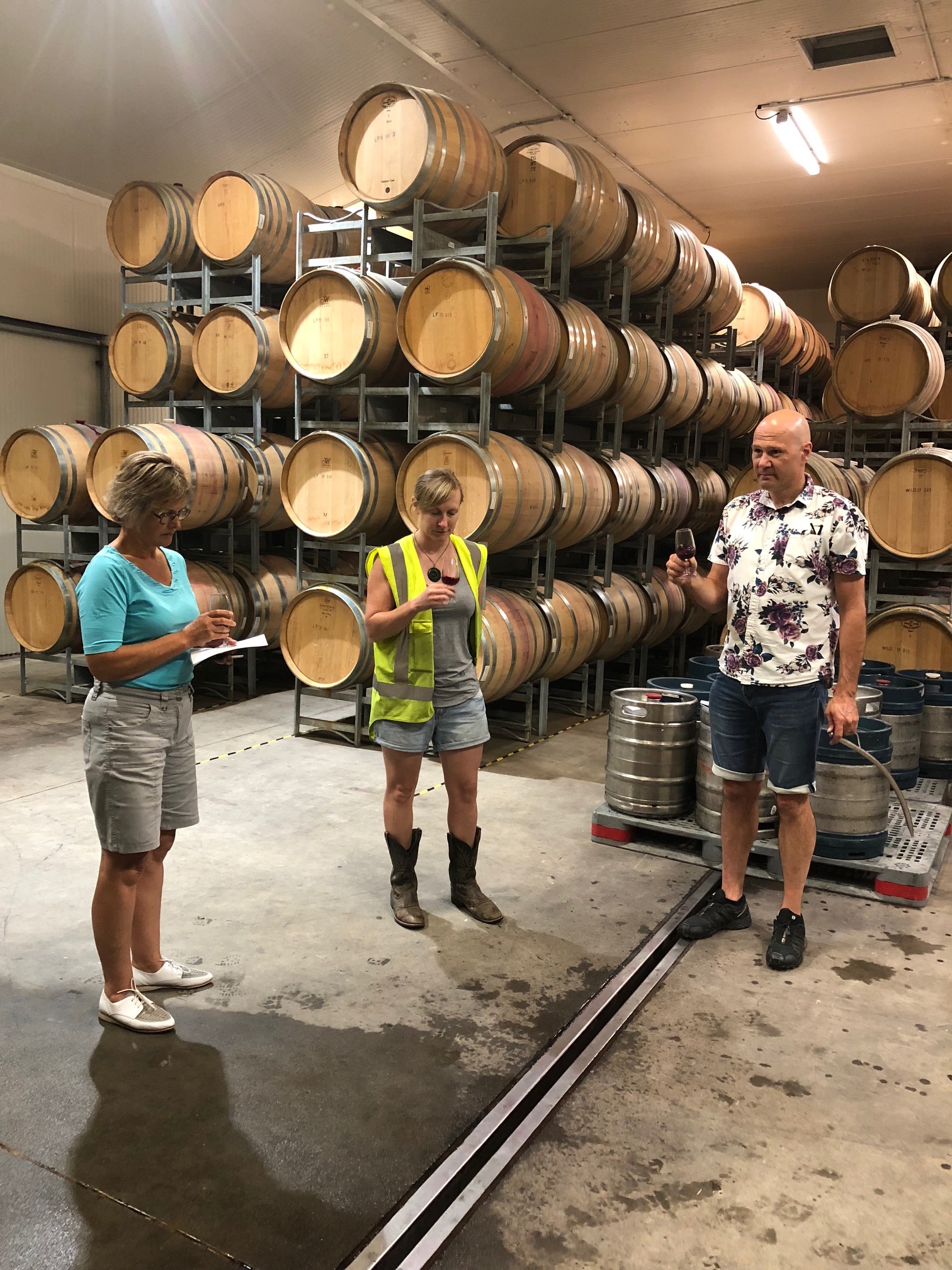 Our Defiance Pinot Noir grows on two blocks on our Defiance vineyard chosen for the quality of the soils and underlying gravels. We have five clones of Pinot Noir planted and each vintage the Defiance Pinot Noir can be selected from just a few or all of these.
Our first Defiance Pinot Noir, the 2016, in its distinctive 'Grand Burgundy' bottle, was released just before Christmas, it is drinking well and receiving good reviews.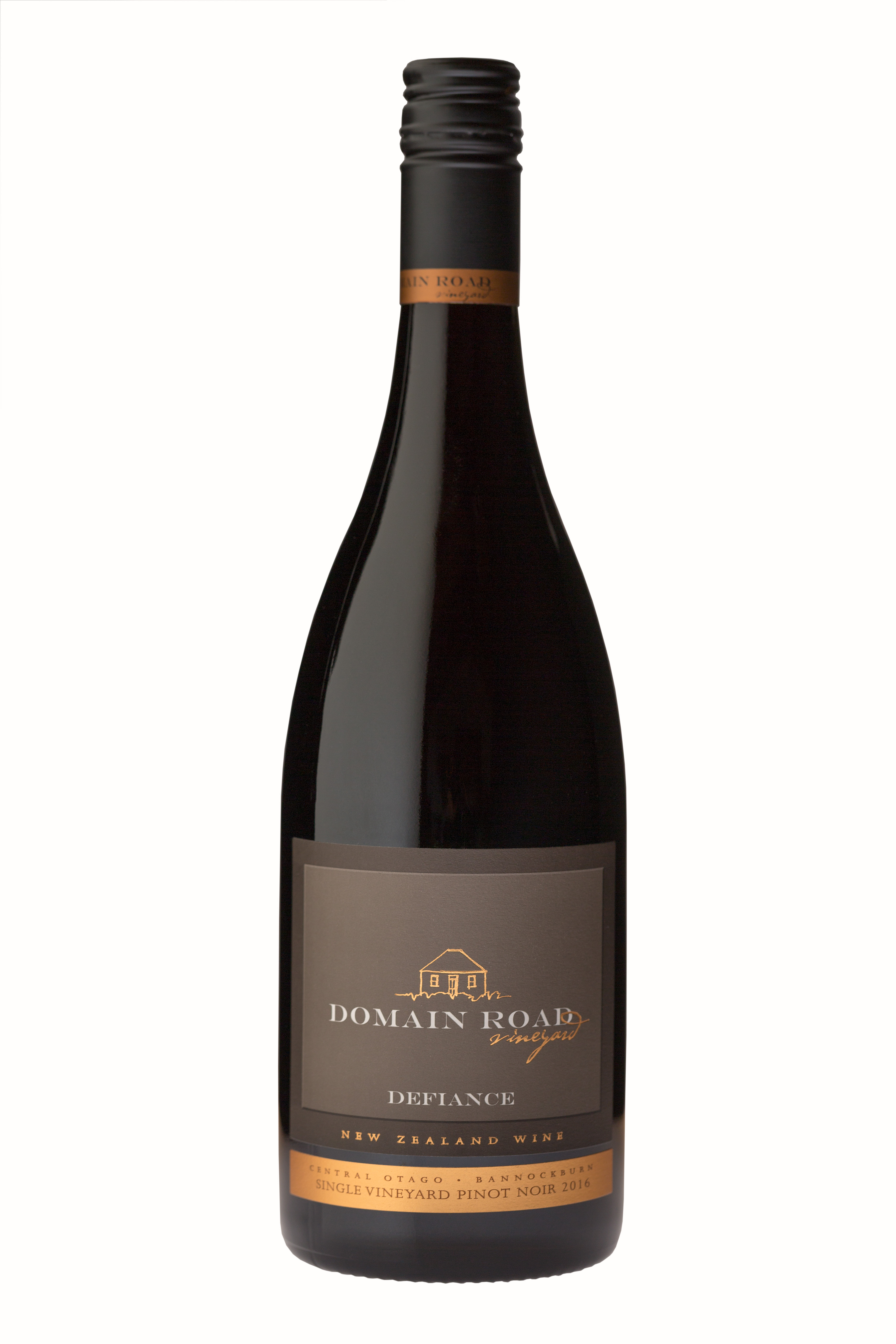 So if you are in Bannockburn, why not pay us a visit and taste it for yourself!!