Sauvignon Blanc NZ's No 3 in Cuisine! - 20 Dec 17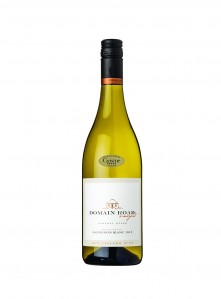 The results are in from the Cuisine tastings of New Zealand's Sauvignon Blanc selection and our 2015 Sauvignon Blanc has come in at a very respectable 3rd place!
Needless to say we're absolutely chuffed with this accolade. Our Sauvy has always done us proud with obtaining accolades for it's distinctive characteristics; in particular, gaining the No 1 spot in New Zealand with Cuisine back in 2014
Considered as an outstanding entry and awarded 5 stars, the tasting notes are as follows....
'This is a fascinating expression. It has depth, calmness and flows with a creamy ease. The fruit is holding well, with fresh herbal dabs (sage, sweet hay) offsetting a settled harmonious core. Soft acidity and a touch of oak give it roundness. A delicious wine that would be an excellent summer aperitif.'
Our Sauvignon Blanc is certainly drinking well and is a wonderful accompaniment for the long summer days and nights ahead of us.
To purchase this lovely drop, you can come visit us at our cellar door - 263 Felton Rd, Bannockburn 11am - 5pm daily, or purchase here online.
Remember to join up with our cellar club if you haven't already to take advantage of ongoing deals and offers.