End of harvest - 19 May 17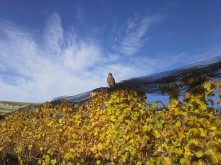 Not all birds are our enemies - we have been delighted to be visited this year by a pair of Karearea (our native falcons) these beautiful birds are a pleasure to see and they also help keep the small birds that do eat the fruit at bay! The harrier hawks are also frequently seen swooping across the vineyard - another lovely sight.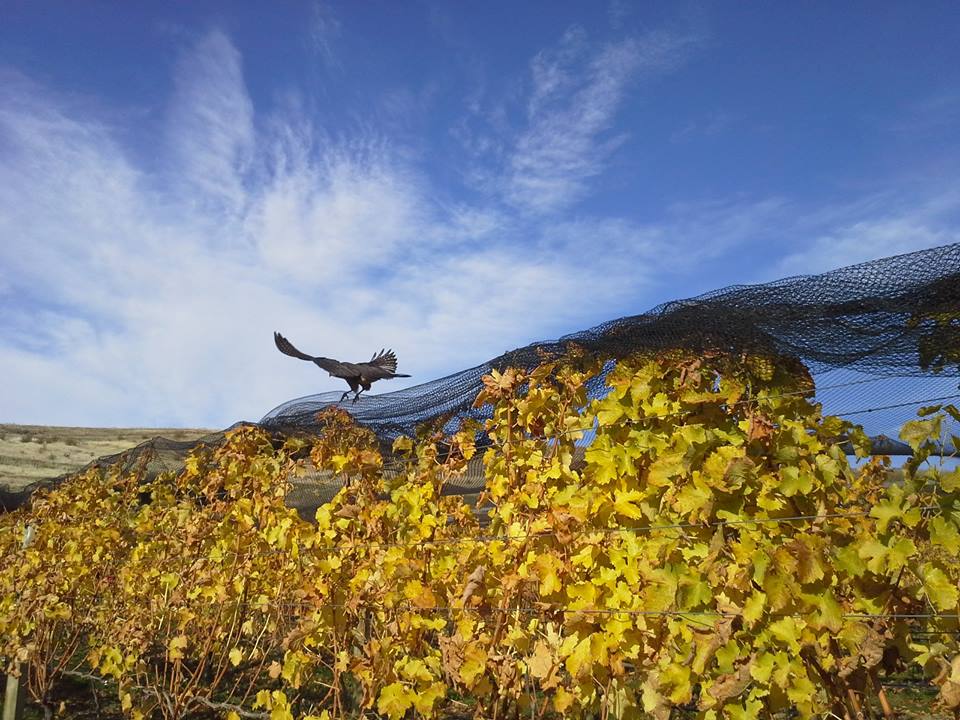 The nets are however sometimes a hazard for both these lovely birds and from time to time we have had to rescue them from the nets. Now the nets are rolled back though they are not such a problem, although claws could still get caught.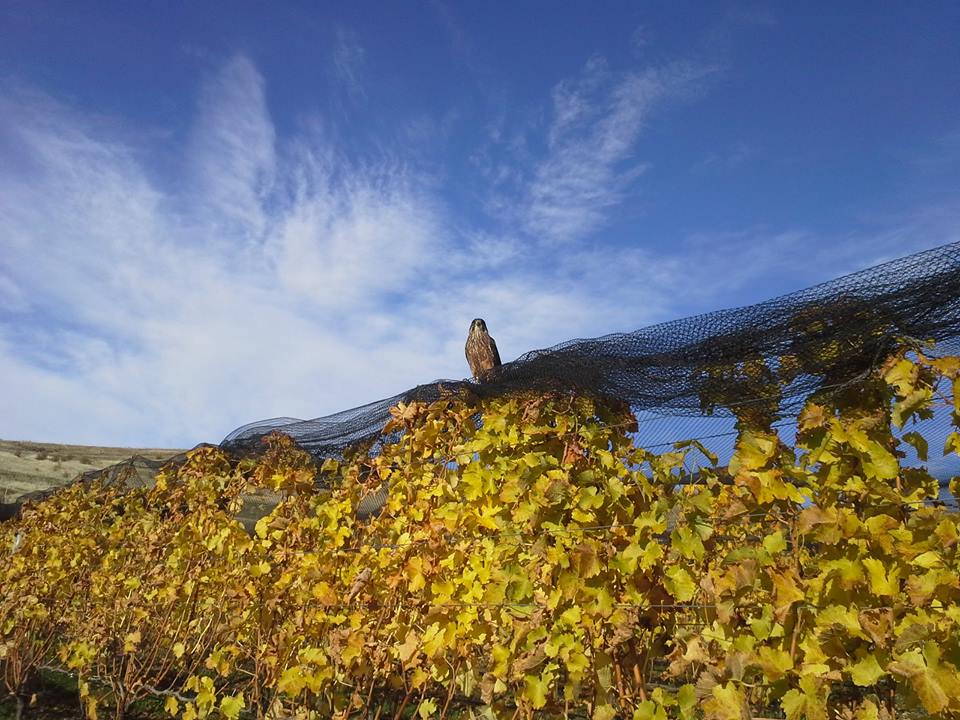 In the vineyard the last of the nets have come in - (a row or two still to go by the looks of things!) and so harvest for 2017 is well and truly over. No wonder people are looking happy!! Now Fiona and her team are having a well earned break before the long job of pruning begins.