Harvest 2017 (3) - 2 Apr 17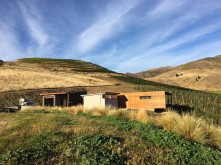 We continue to be blessed with fine weather as the grapes gradually come in -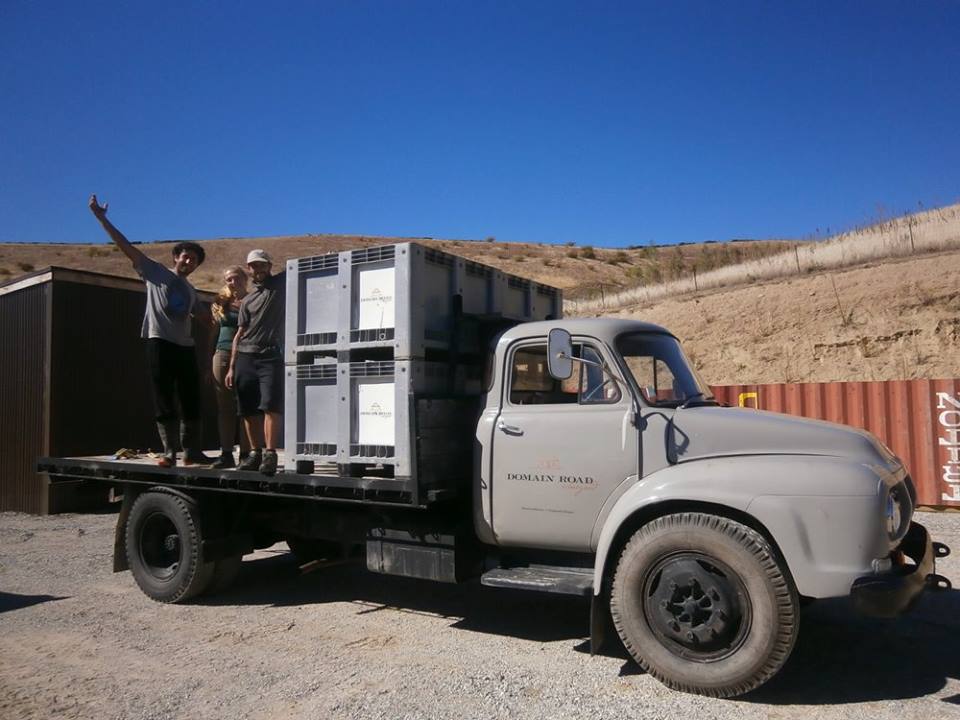 The French trio - Seb, Will and Emy who have been Fiona's main team during the growing season seeing the fruits of their labours come in!!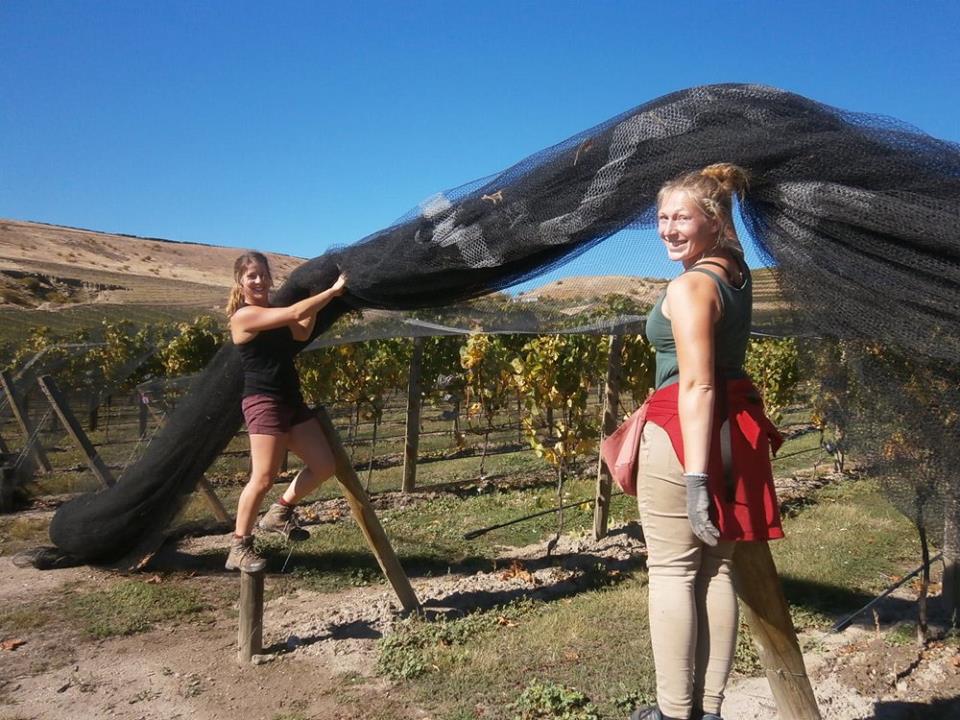 Heidi and Emy doing net practice as we bring in the clone 113 from Defiance vineyard for a single vineyard Pinot Noir.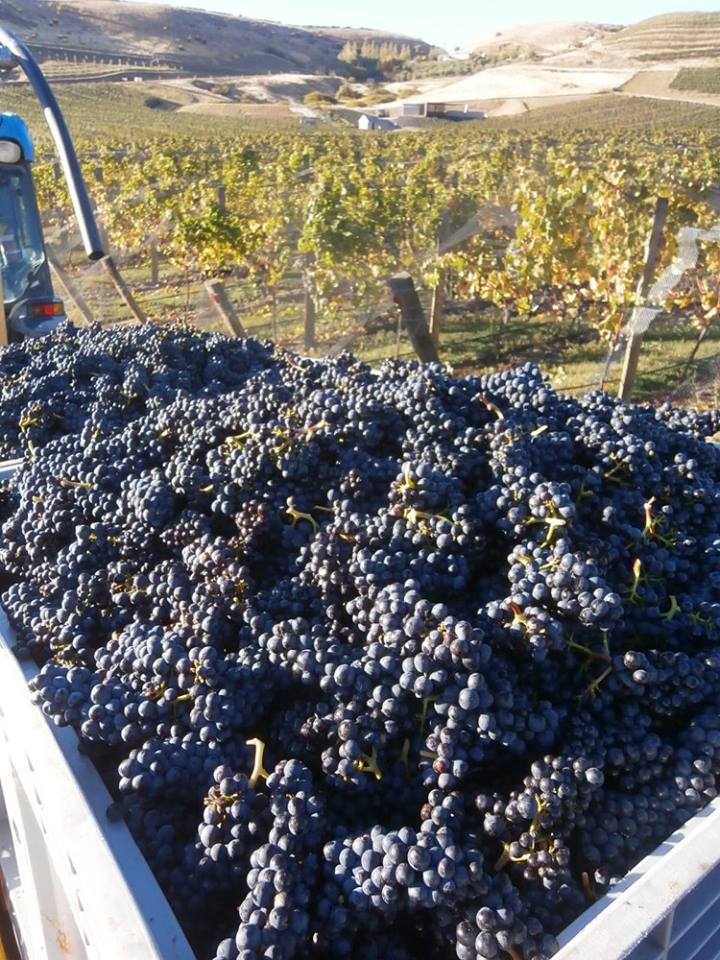 Pinot Noir ready to be collected - an amazing view of the new tasting room!!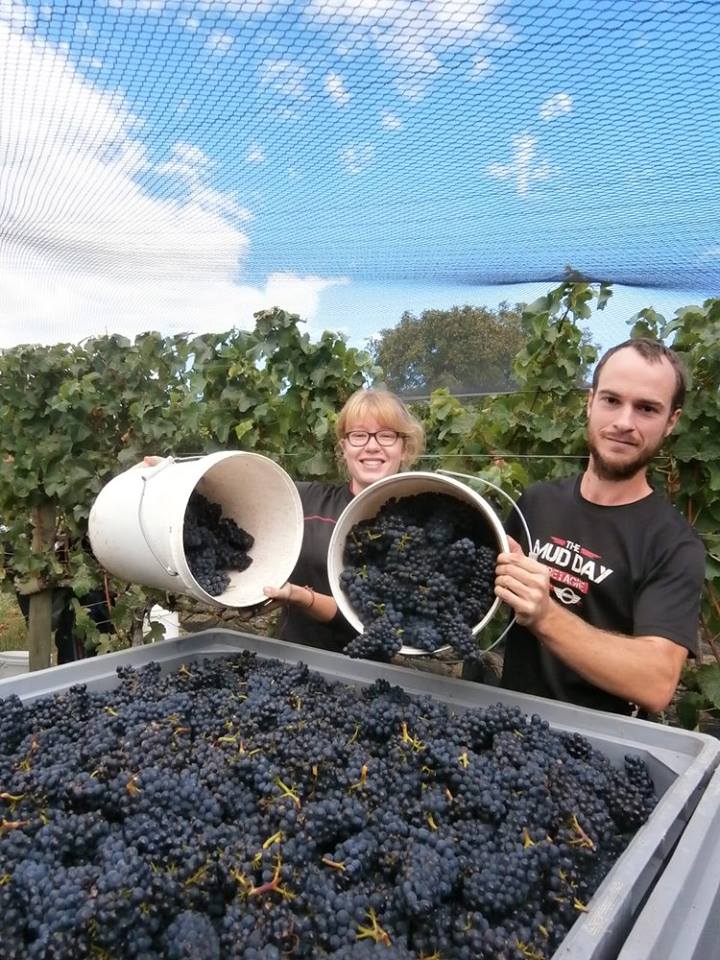 Jeff and Morgane with buckets of the Clone 6 Pinot Noir for the Domain Road Rosé!!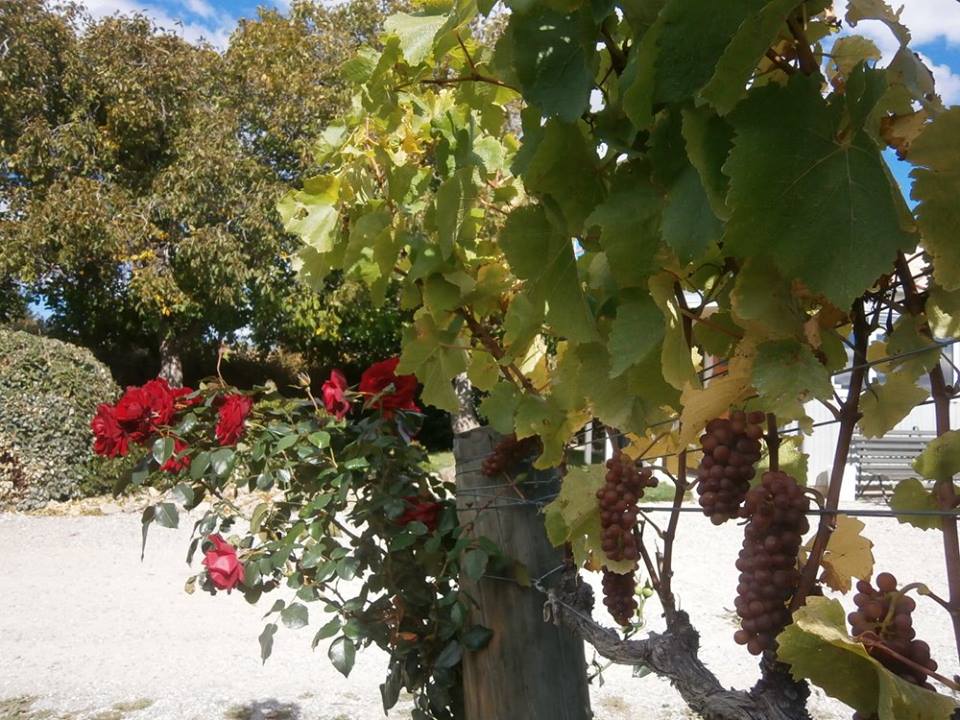 Roses still looking good besides a random Pinot Gris vine amongst the Pinot Noir, outside our old tasting room on Domain Road.
Thank you Fiona for all the great photos that you are providing!