A harvest finale! - 23 Apr 17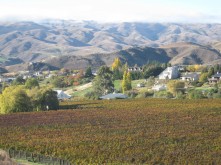 We have had a run of glorious weather in Bannockburn so the harvest has been completed under blue skies alongside the glorious colours of Autumn - small wonder that people go 'wow' when they visit us at Defiance Vineyard!! We have had a small but very able team this year, so harvest has gone smoothly and the fruit has been looking superb. Fiona and her great team have done all the hard work in the paddock, starting with the pruning at the end of the last growing season - it's now over to Pete and his team to work their magic.
Early morning sunrise and the start of another day in the vineyard!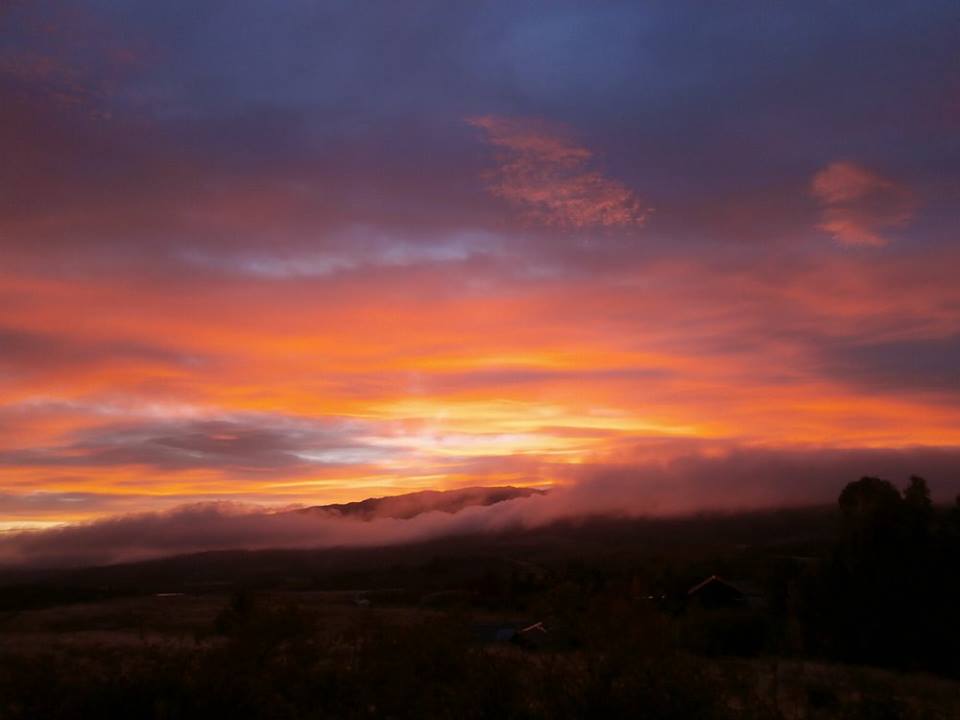 Sauvignon blanc ready to come off!!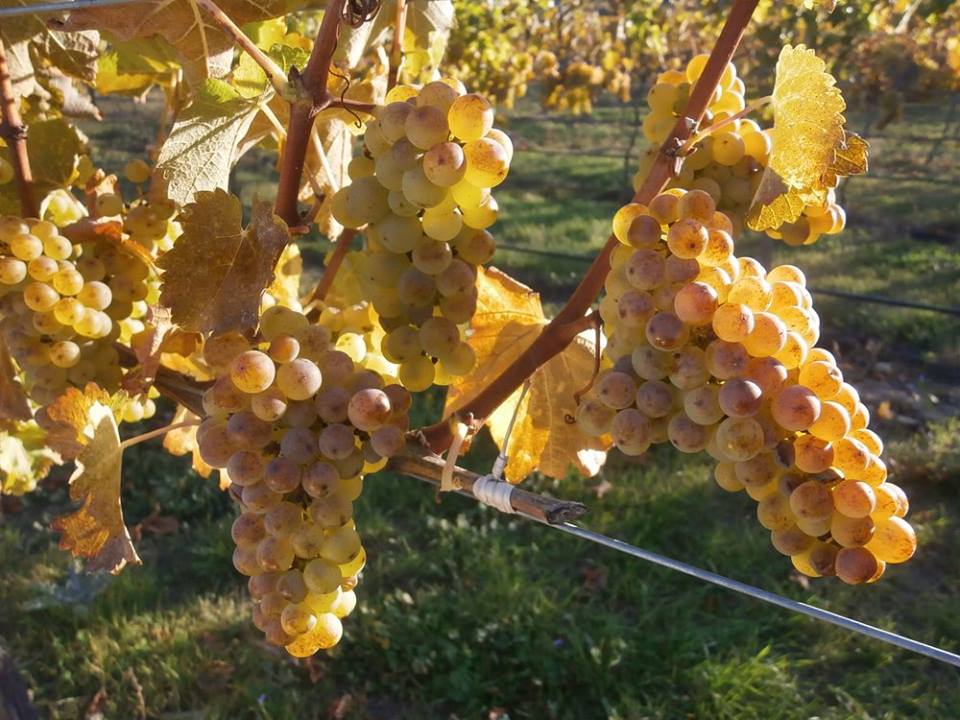 The team ready to go......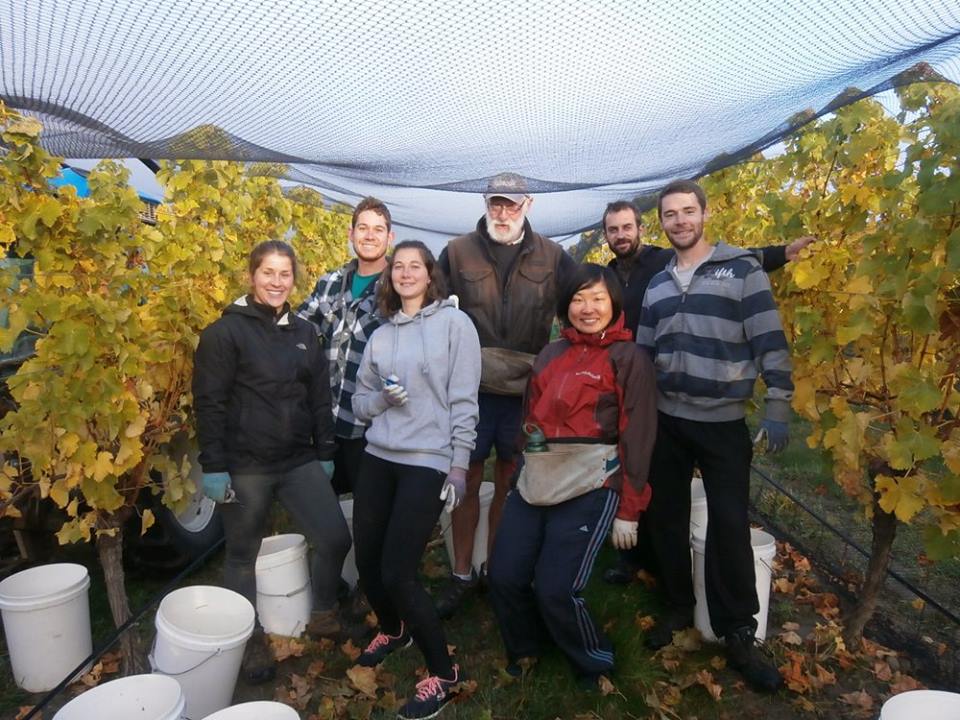 Bins about to go to the winery.......don't they look great!!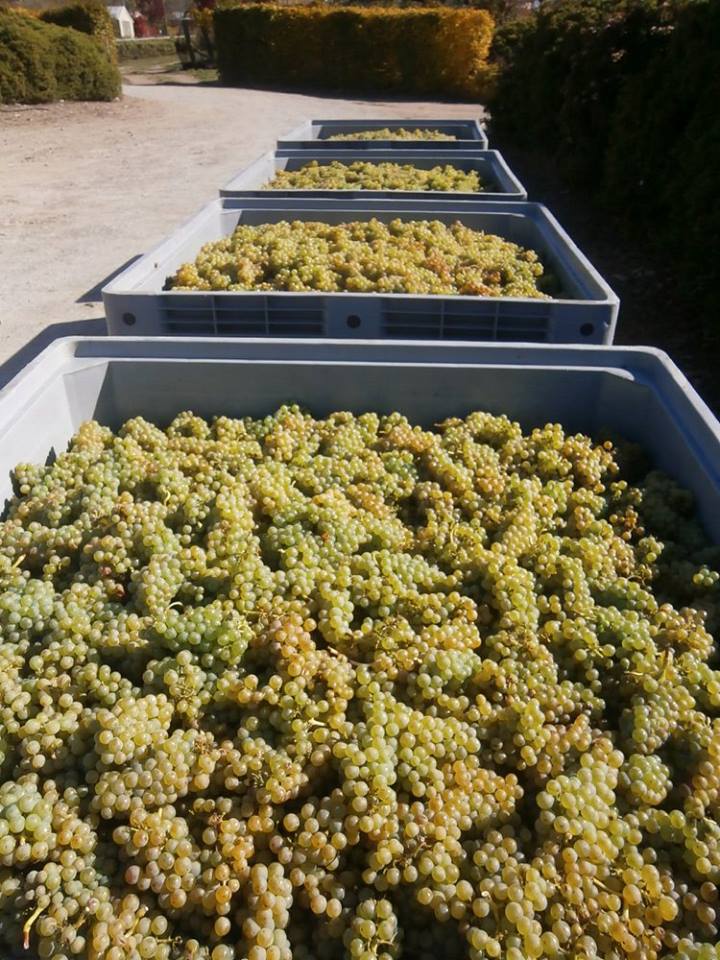 Clement and Morgan - searching for the fruit!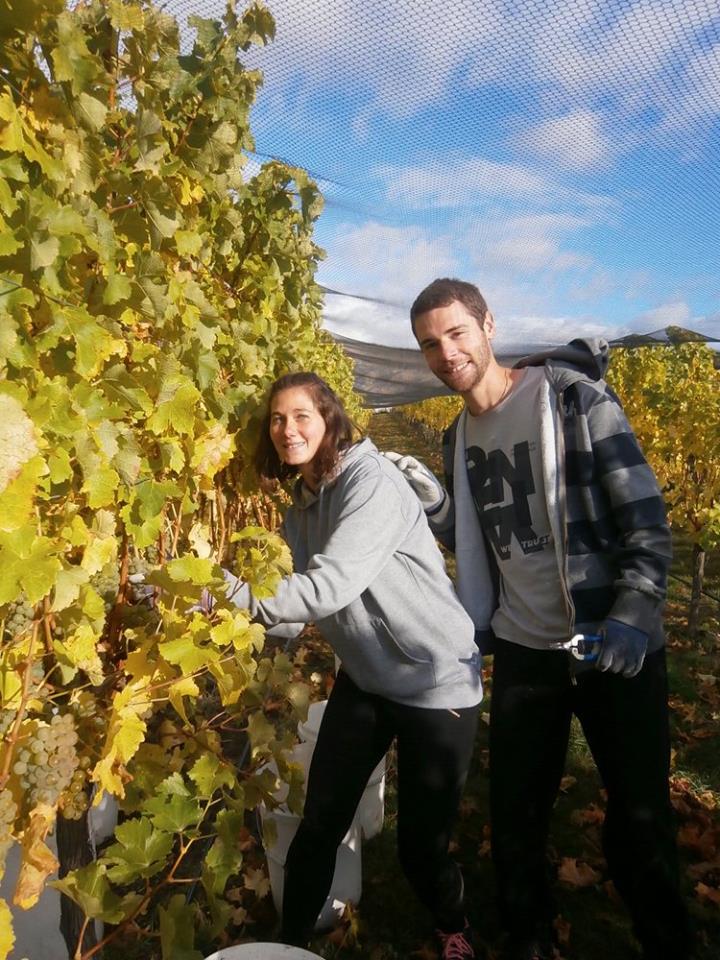 We did have the odd not blue sky day!! Starting the long long row of Sauvignon on Templars Hill.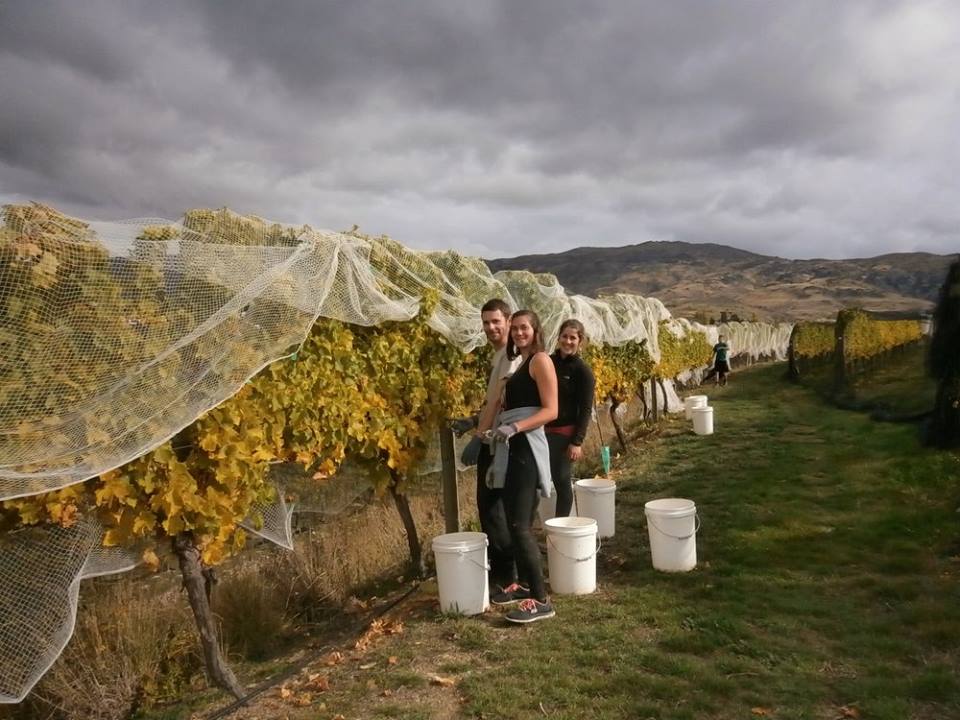 Seb managing the fork lift - well done Seb!!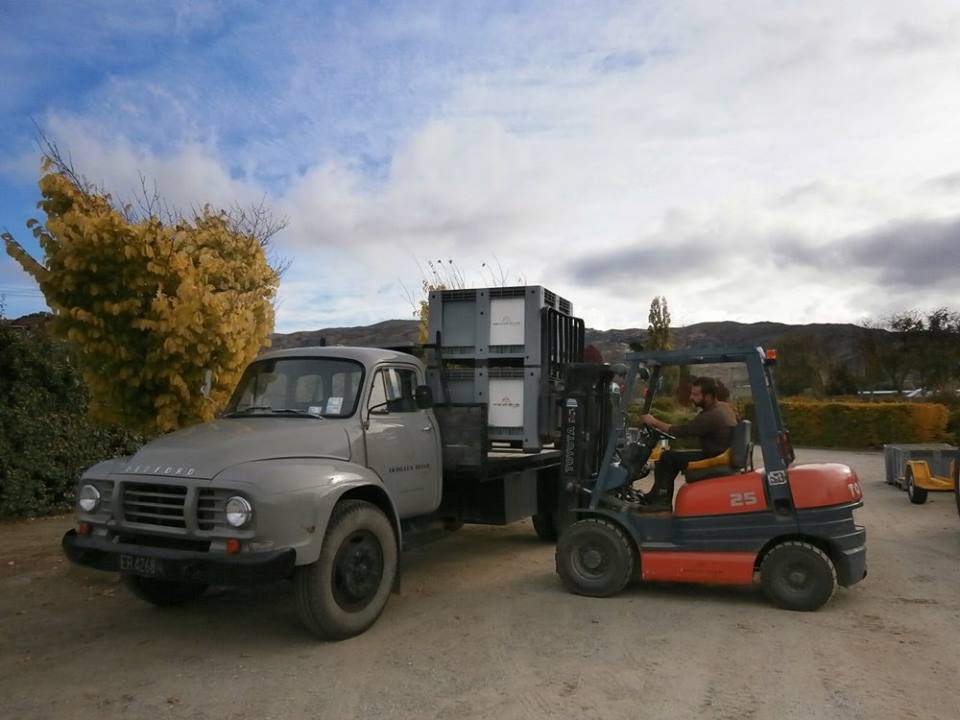 Seb - surveying the Riesling and looking happy with the result.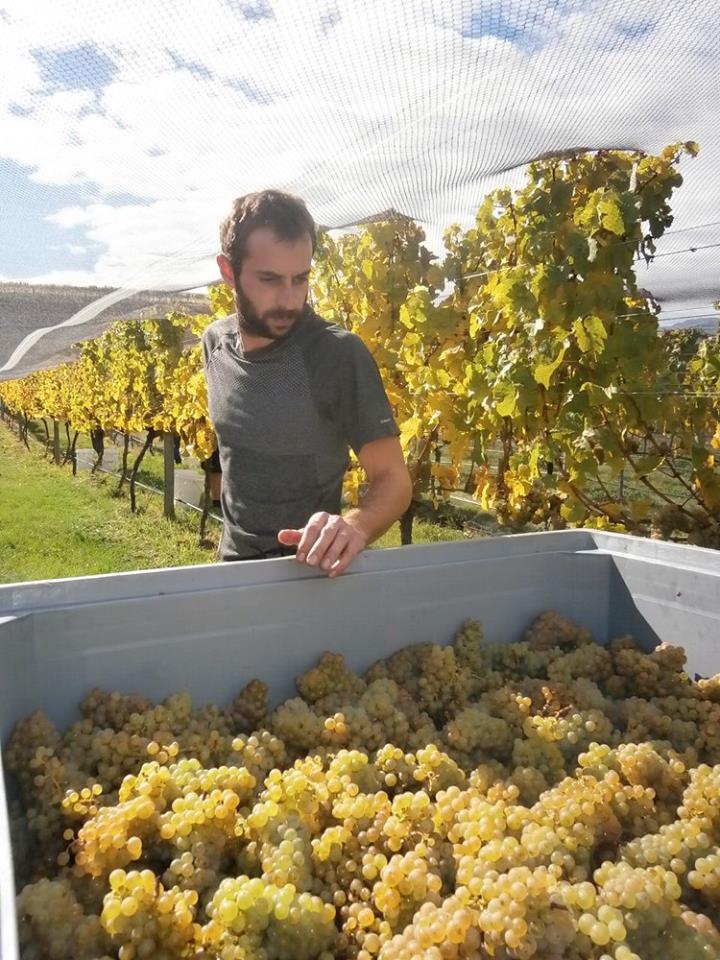 The 'old man' of the team admires the Riesling.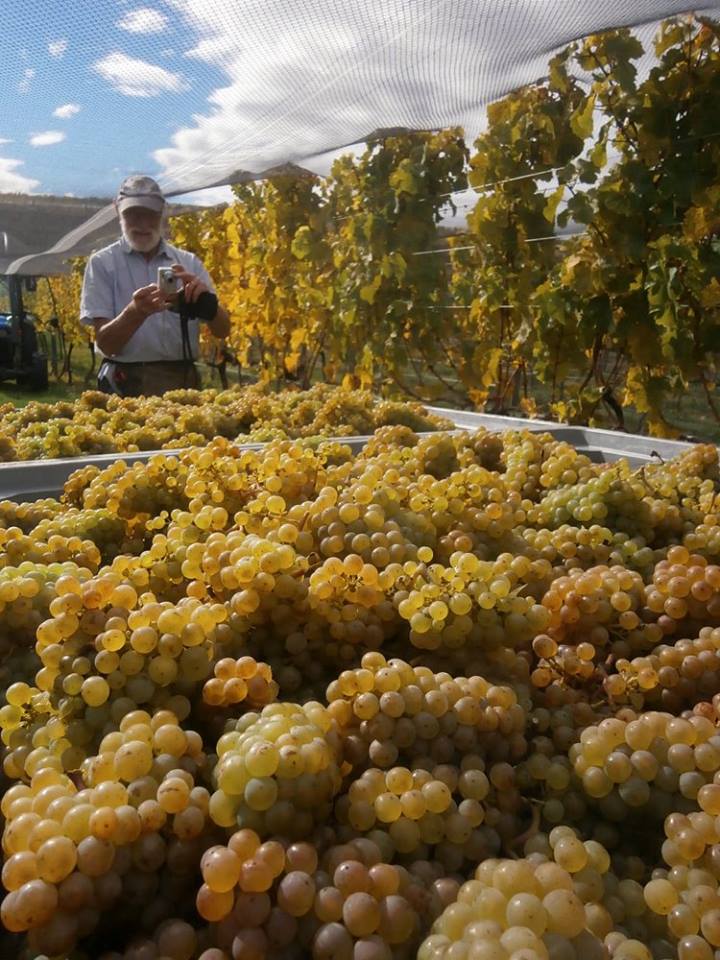 The last bins come in........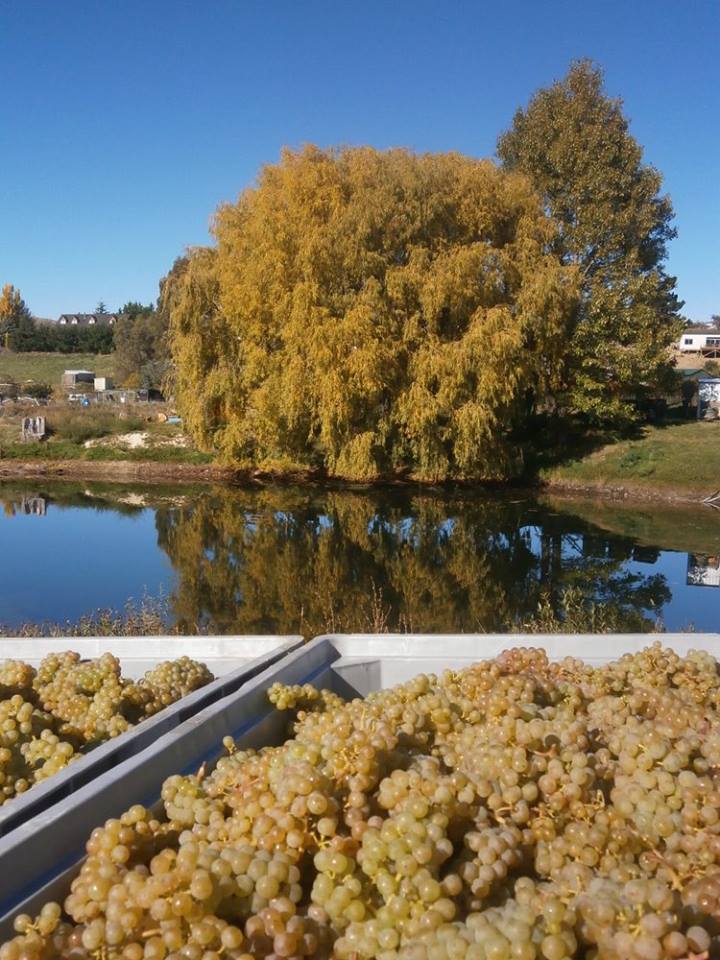 Domain Road - all the fruit now in!!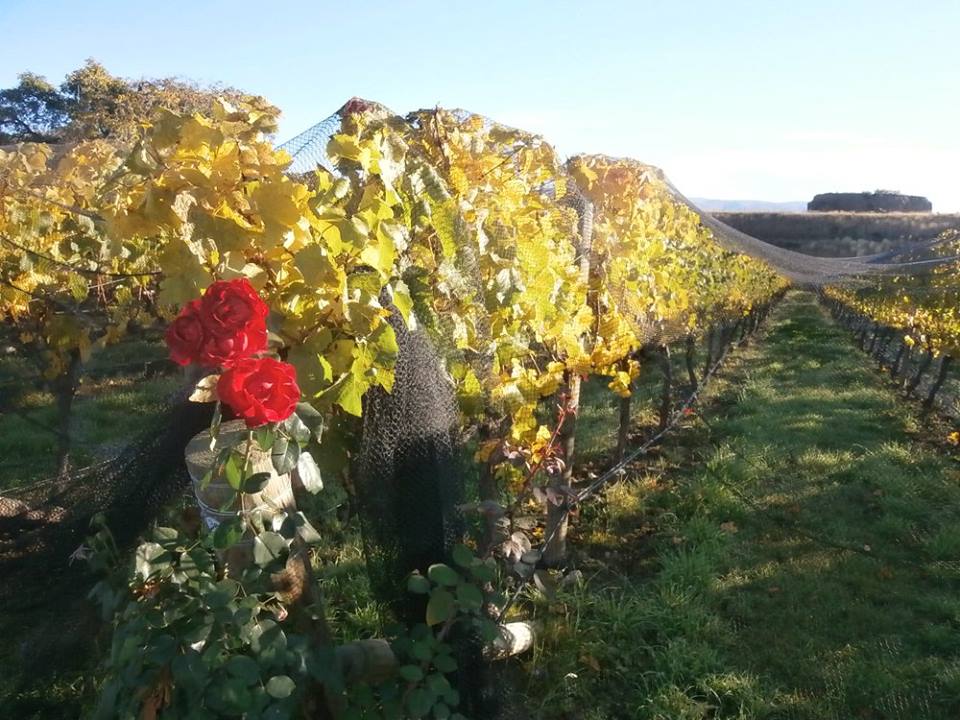 Now it is time to relax - harvest lunch - well earned!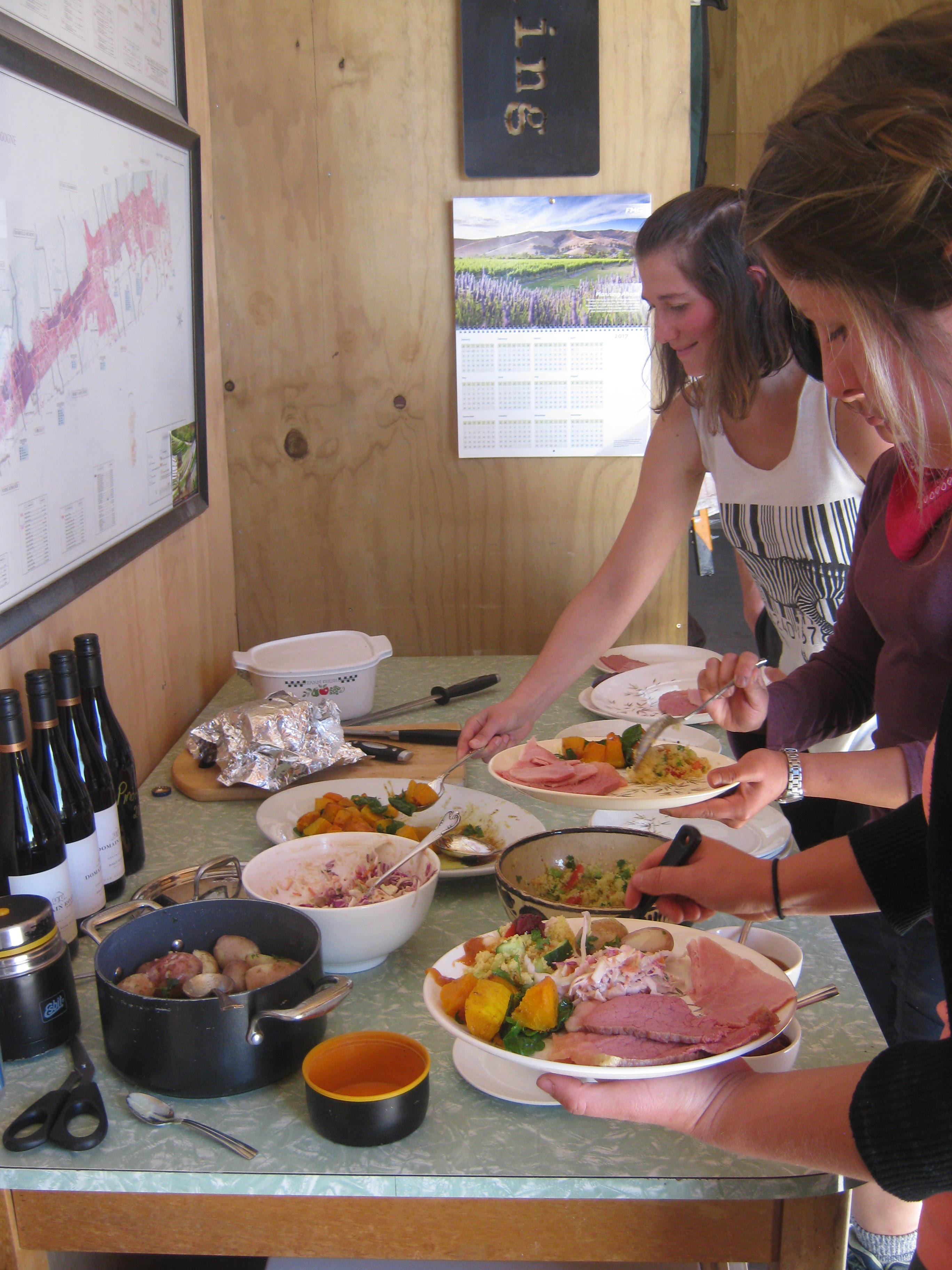 Seb, Heidi, Morgan, Clement, Marie, Ben 'the team', Fiona - the 'boss' - all smiles now that harvest is in!! Not quite sure how Jennie got in on the photo as all she did was the harvest lunch (with help from Euan who was part of the team but took the photo!!) Also absent are Will and Eme who played such a major part in the growing season this last year - sadly their work visas had expired and they had to leave part way through harvest.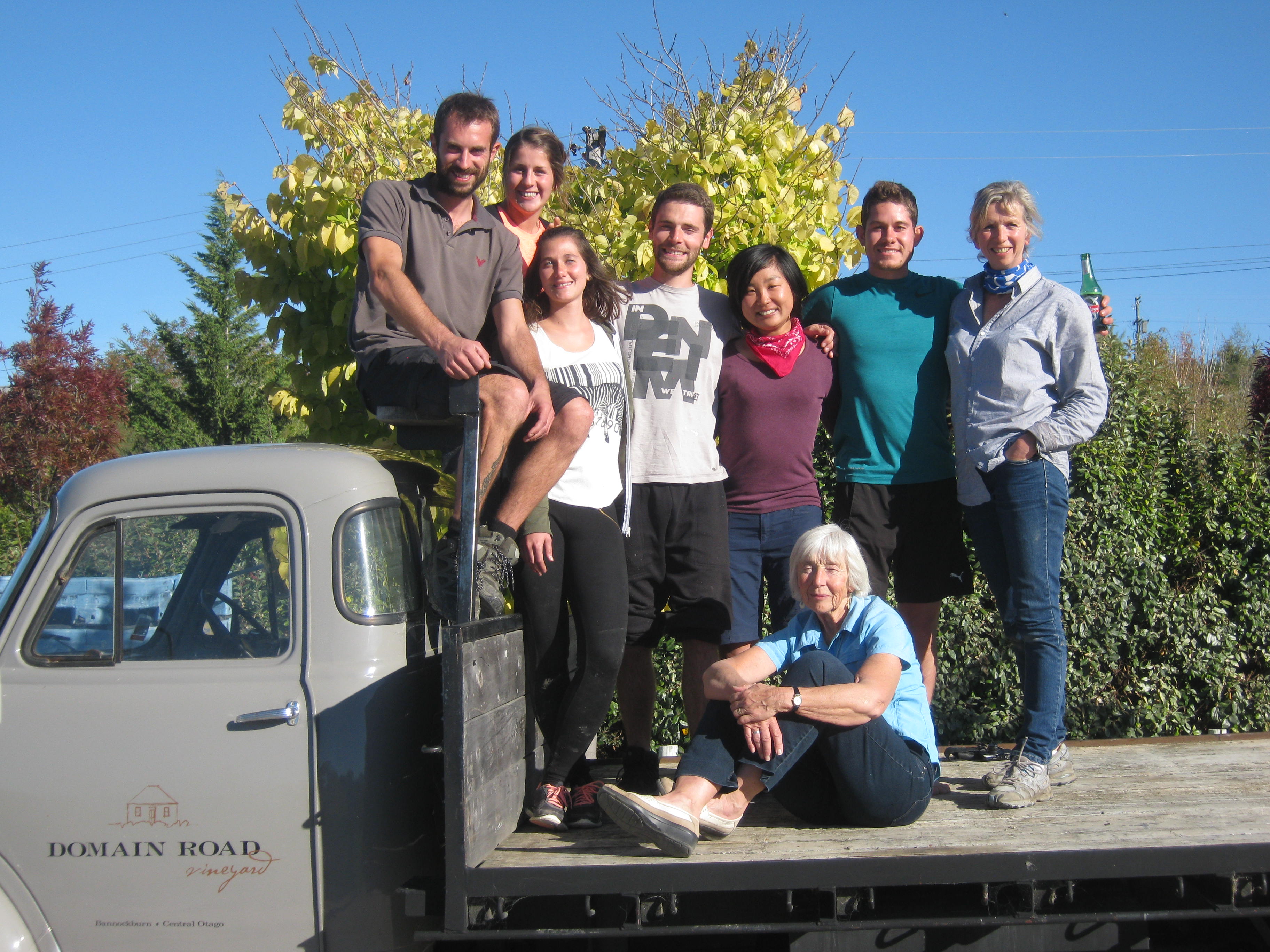 Marie gets to know the range of Domain Road wines!!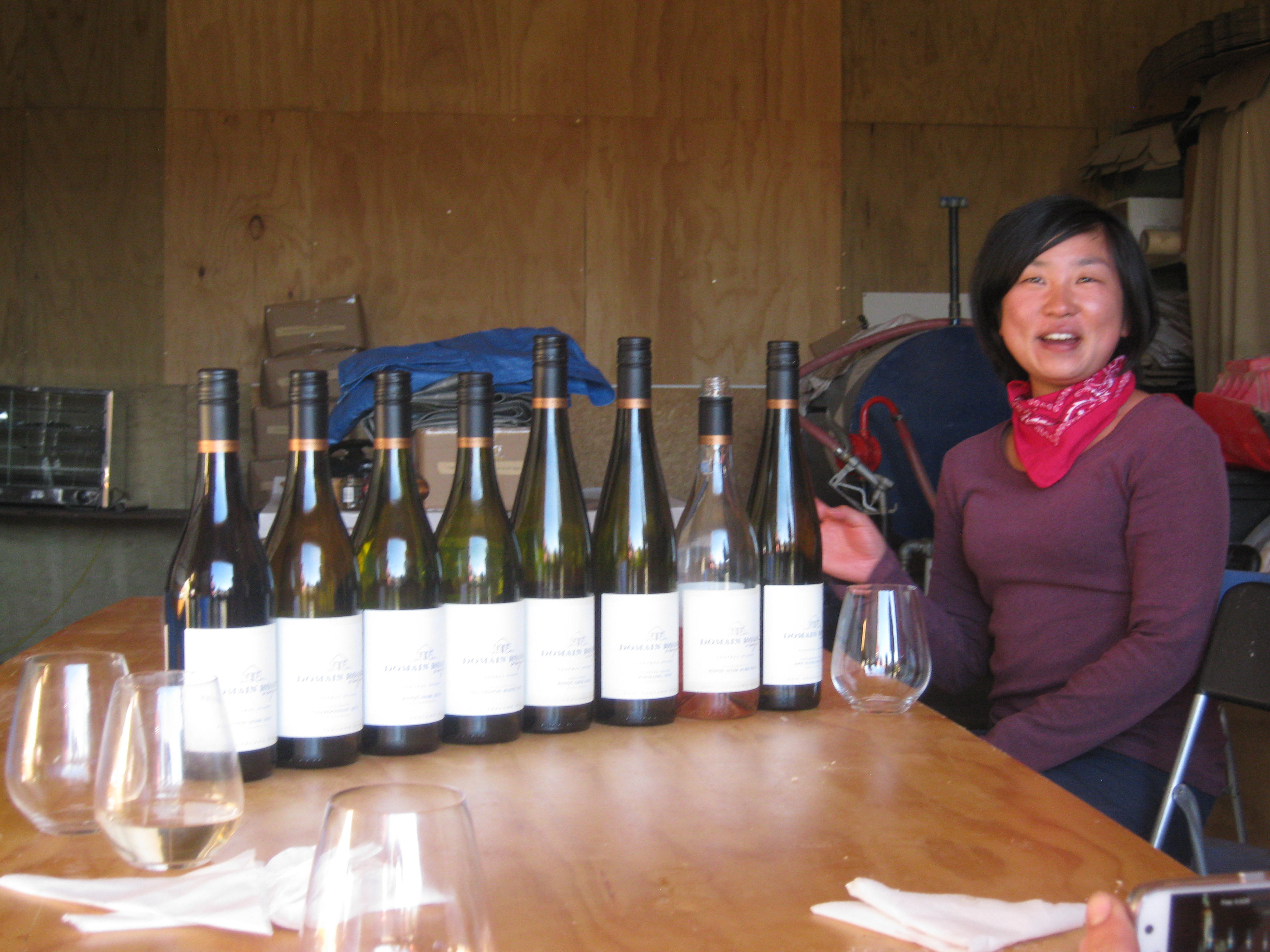 After lunch music with Ben - a man of many talents!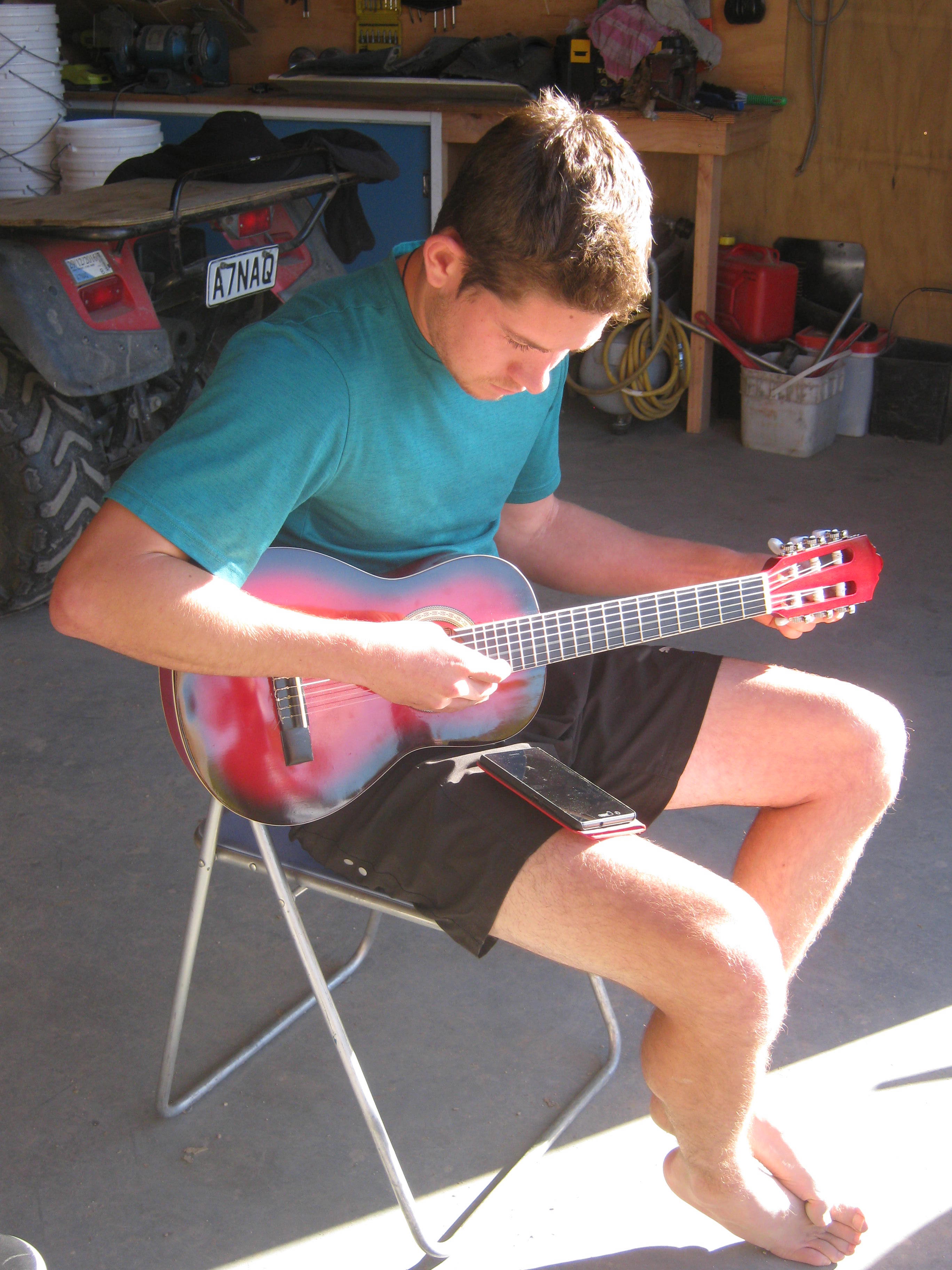 Fiona - relaxed and smiling now that harvest is over for another year.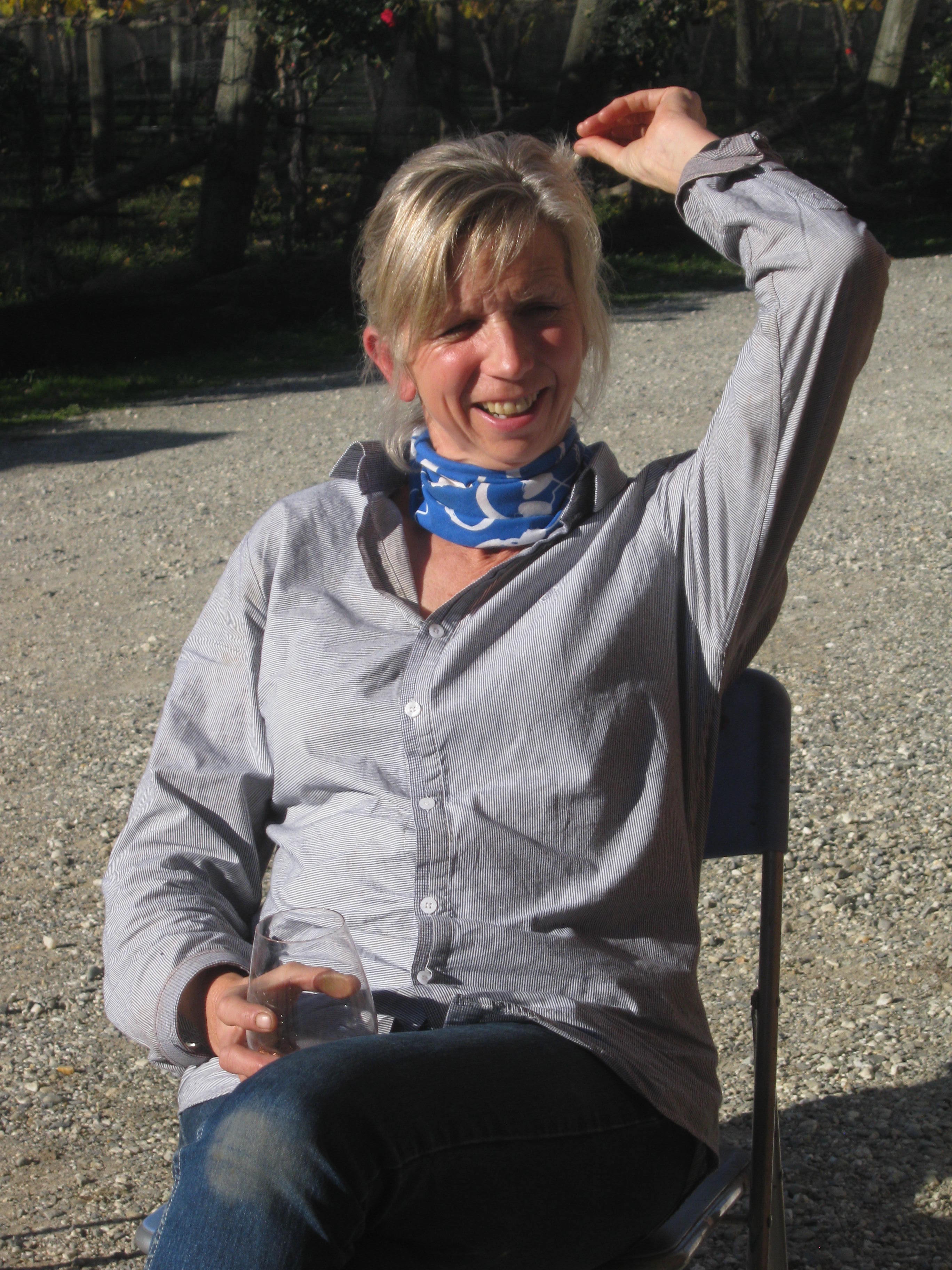 Morgan takes over the music from Ben. The cap looks great!!
So a big thank you to an amazing team - you have earned your time to relax.
Pruning awaits around the corner but first the nets have to come off - so we will not be relaxing for long!!
Thanks to Fiona and Euan for the photos!!