Harvest 2017 - 26 Mar 17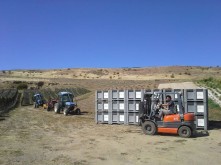 Under the blue skies of Bannockburn the 2017 harvest is set to begin. The bins and tractors are all lined up ready and we start on the Pinot Gris tomorrow, keep an eye on our blog page to follow our progress over the coming weeks.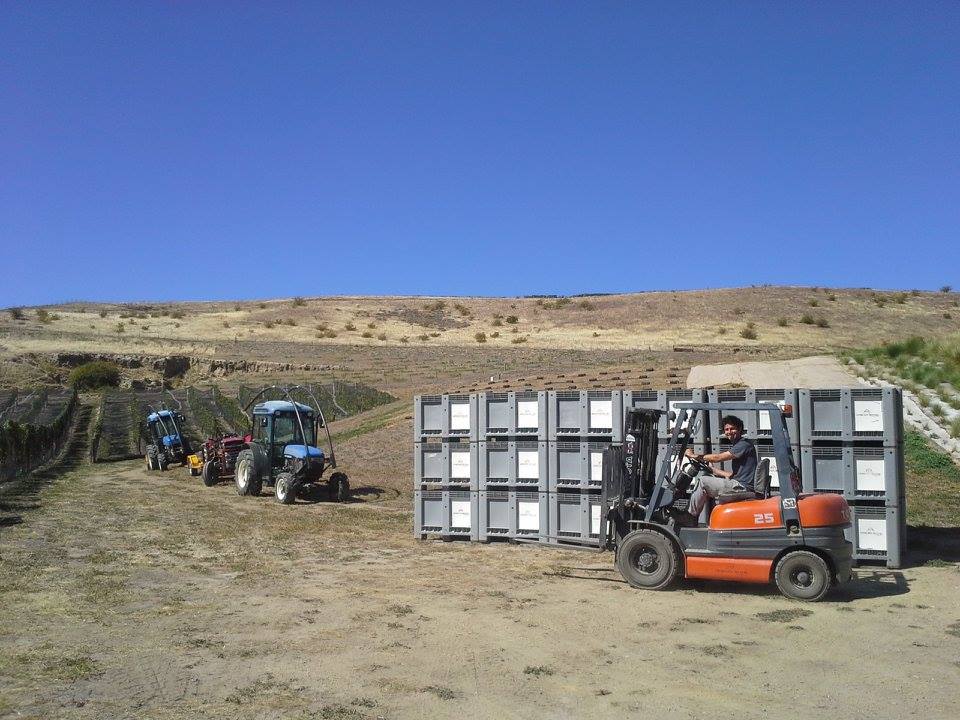 News from abroad: Two of our wines have recently received vey good reviews one in The Spectator an English publication and the other in Wine Spectator in the USA. Jonathan Ray writing in The Spectator had this to say "The 2014 Sauvignon Blanc, Domain Road, is from Central Otago rather than Marlborough and thus something of a rarity. I loved the vibrant gooseberry fruit on both nose and palate, the passionfruit and whispers of lemon zest. It's far from an over-the-top fruit bomb, though, and is soft and creamy with a long dry finish". We were given this information by an English visitor to the Cellar Door,who visited us because of the article and who had carried a copy of it all the way to NZ to show us. Thank you!!

The Wine Spectator did a review of the 2014 Duffers Creek Riesling - scoring it 91 points (which delighted our American importers!) and had this to say "succulent and juicy, with pear, peach and heady lanolin flavours. A grace note of lemon curd gains momentum on the finish."
Both of these wines are available from our cellar door and through our on-line sales, if you are not able to source them locally.