A red letter day! - 15 Jan 17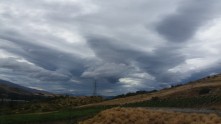 We are open on Felton Room. Well we finally made it ....our new tasting room/Cellar Door opened on Defiance Vineyard on Saturday to the great delight (and relief) of all concerned. It has been an exciting, if at times frustrating, journey. Defiance Vineyard on Felton Road was established by Graeme and Gillian in 2010, planting the land with Pinot Noir, Pinot Gris, Riesling, Sauvignon Blanc and Chardonnay. The first harvest was in 2015 and we are now tasting the first Chardonnay that Domain Road has produced.
Created using two up-cycled shipping containers, the new building is cantilevered over the vines, and has a magnificent view across the vineyard towards the Kawarau Gorge. Graeme's interest in recycling and making the use of older machinery and otherwise discarded times is evident throughout the design of the 'special place' - it also provided Graeme with a challenging and exciting project!!. The containers were sourced in Dunedin, where they underwent most of their conversion before being lifted into position in mid-November. Since then considerable energy and time has gone into creating the wonderful space that we now have - so do come and visit us and enjoy the stunning views!!
Friends and Neighbours join us for a preview!!!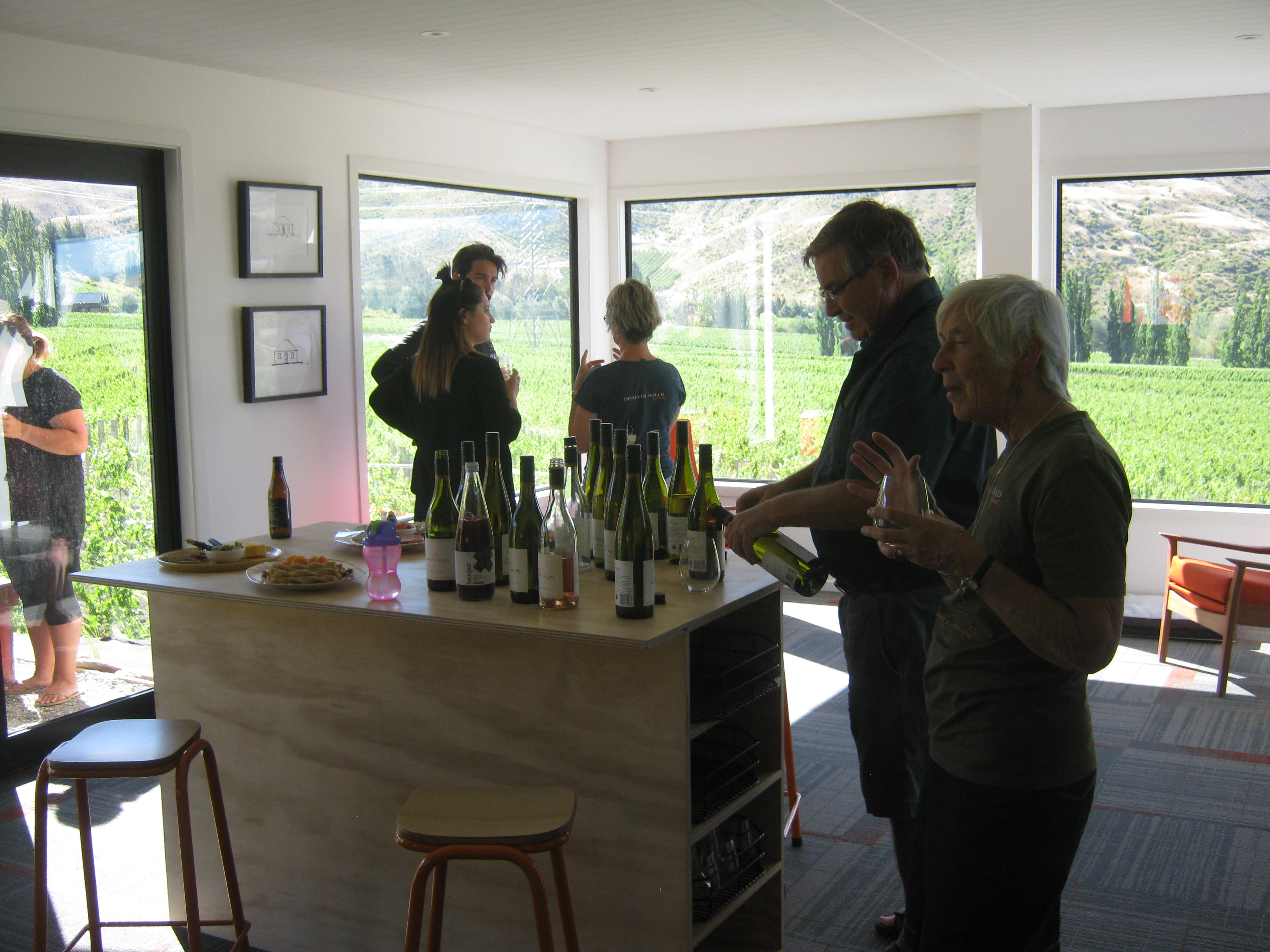 Our first customers opening day.....enjoying both the wine and the view.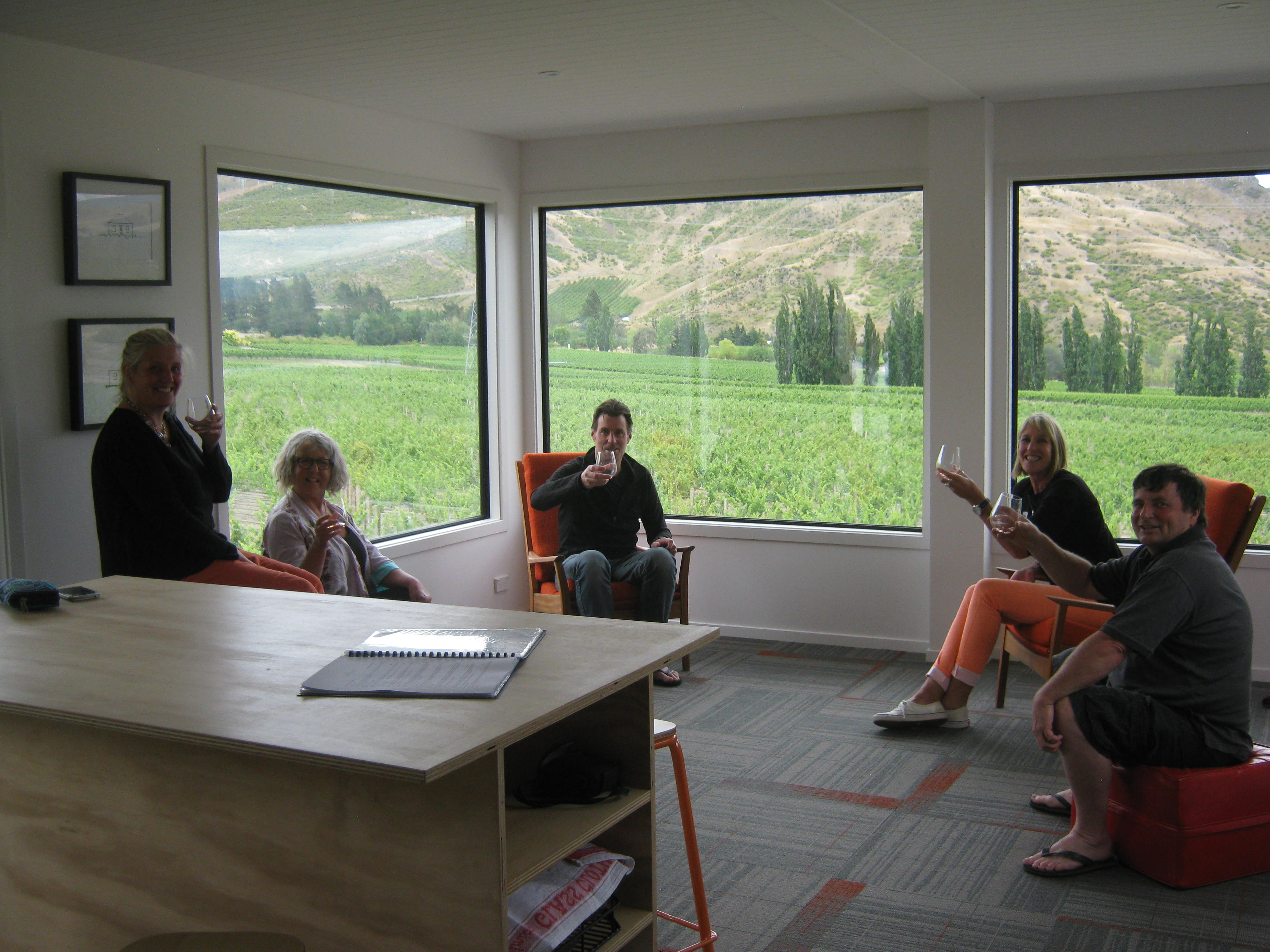 We might not have walnut trees but the outlook is spectacular.