December in the vineyard - 17 Dec 16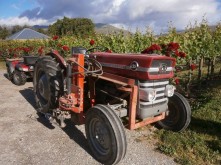 As we count down to the Christmas break (just a short one for the vineyard team as vines don't go on holiday!!) Fiona and her team are working hard in order to keep on top of the work needed. Despite the cool and windy conditions the vines are putting on good growth and flowering is well under way. Grape flowers are very discrete and you have to look quite hard to spot them, hidden, in many cases at this stage in the growing season, in the canopy.
Our trusty red tractor is ready for action.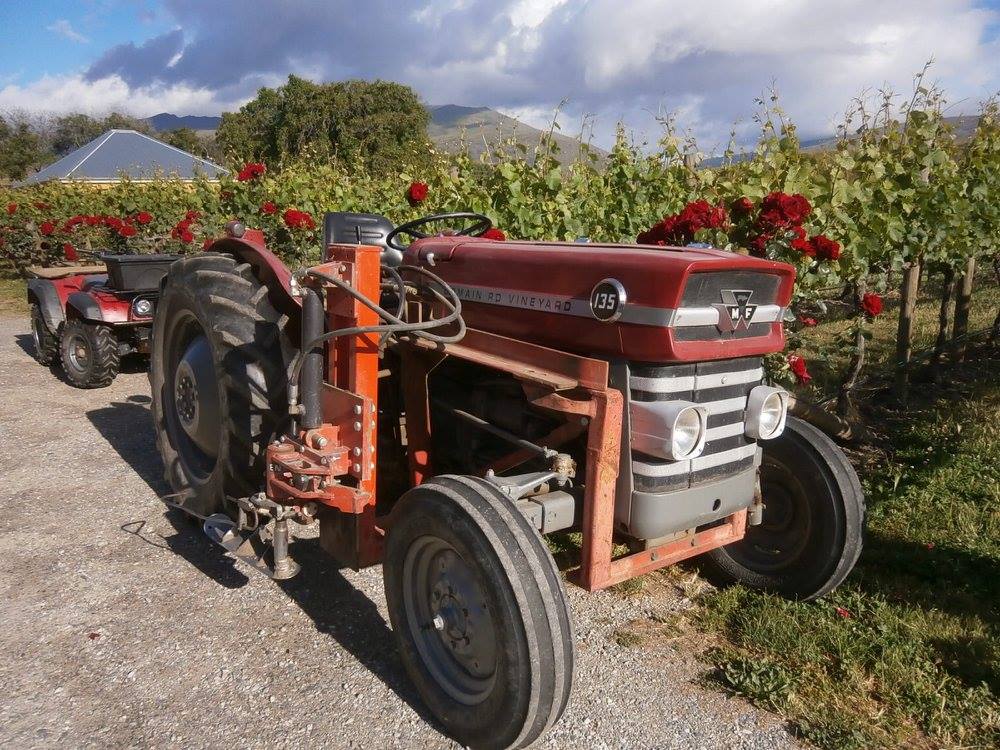 Trimming the Chardonnay at Defiance!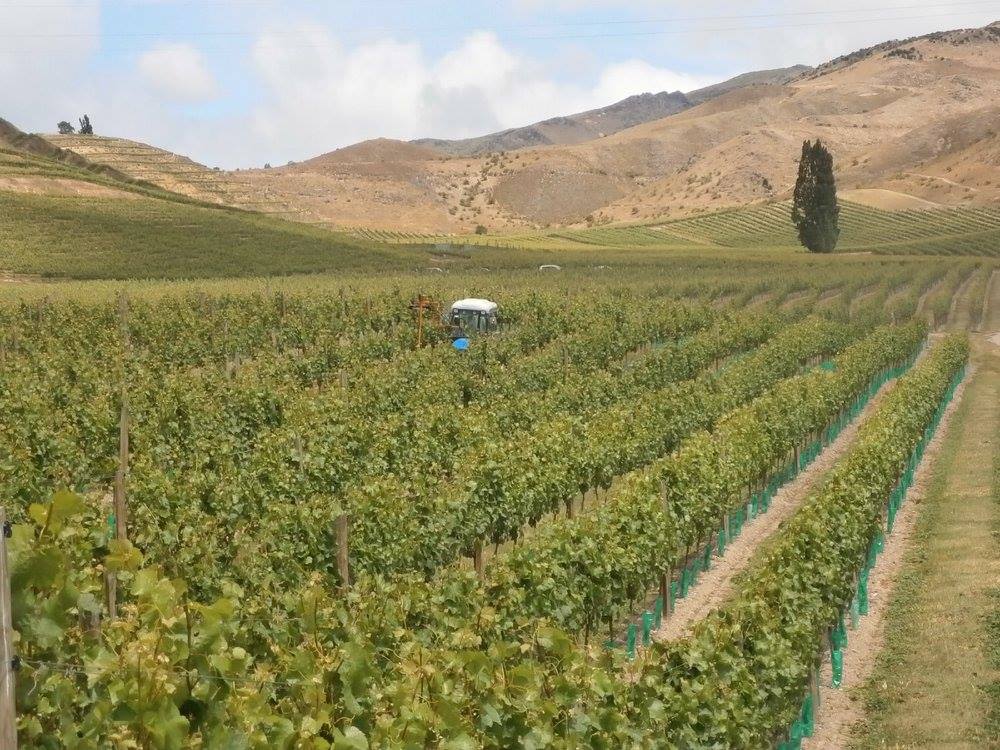 And the Chardonnay gets its first hair cut!!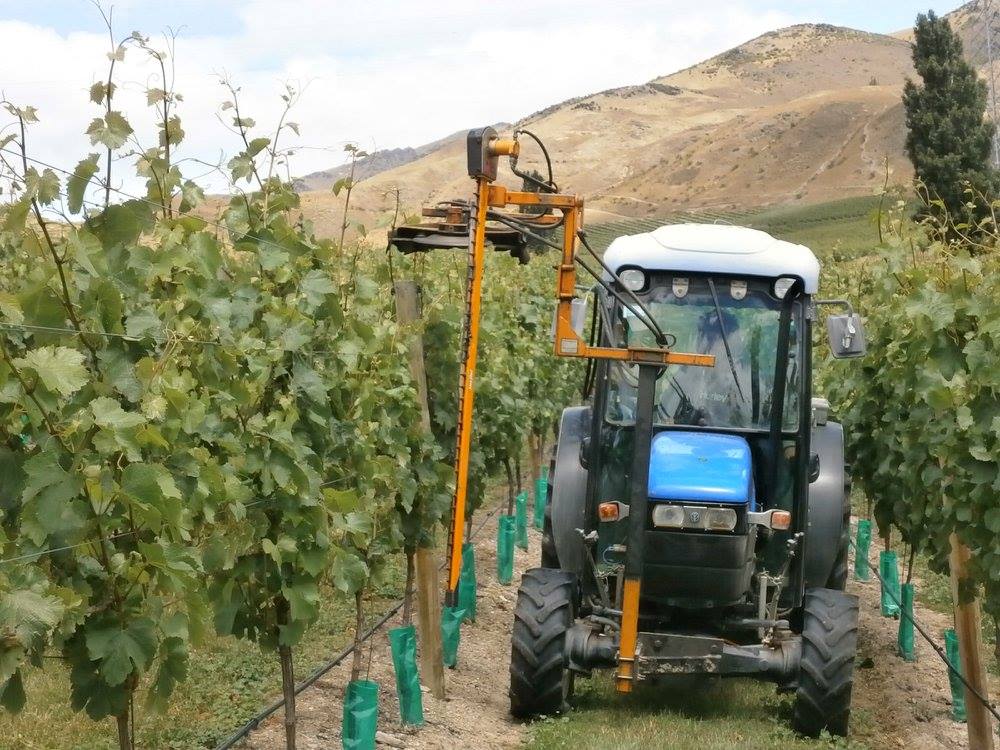 A bit of weeding might be required!!