Christmas Greetings - 24 Dec 16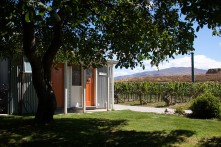 A toast to summer - (and good wine!) especially when you are visiting Central Otago from somewhere it is winter at the moment.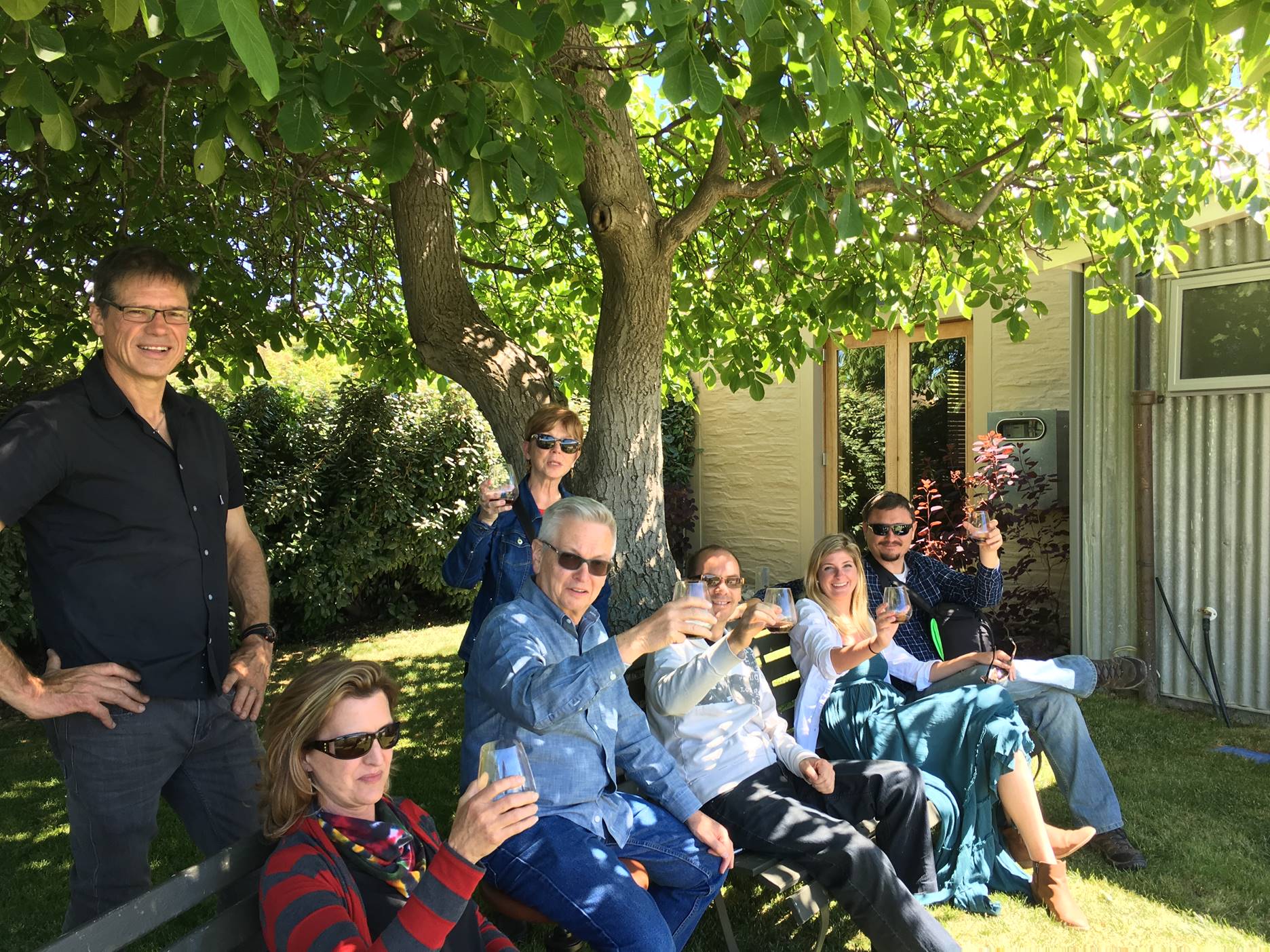 "What a delightful day and experience we had with you. Thank you for your generosity and for the memories we now have." Donna Losson.
Thank you to Donna for providing this photograph taken when she and her friends were enjoying a taste of Domain Road wine at our Cellar Door a short time ago.
We have had a busy lead up to Christmas and are looking forward to a couple of restful days - then it will be full on for a while as the main holiday season gets under way. If you are visiting Central it would be lovely to see you at the Cellar Door. The roses are magnificent this year, and the vineyard is looking lovely.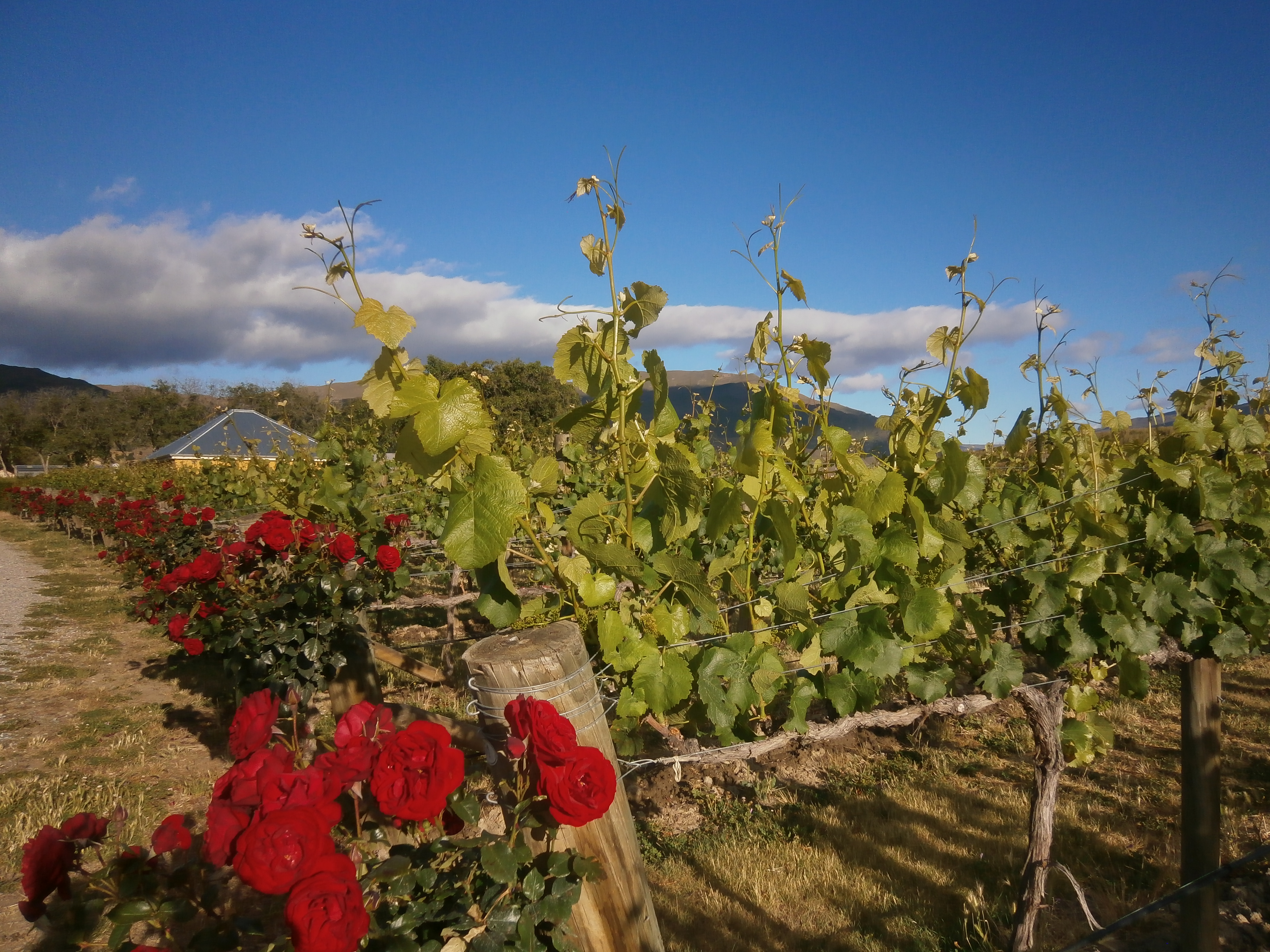 We have a wide range of wines available to try - including four gold medal wining wines. Come and taste our new (and first) Chardonnay, which is getting good reviews and you will be delighted to know that (unlike last year) we still have our Gold Medal Rosé available. We will also be releasing the 2014 Duffers Creek Riesling - another medal winning wine, this time from the Canberra International Riesling Challenge.
You can be sure of a warm welcome from Lucy (and everyone else on the 'team').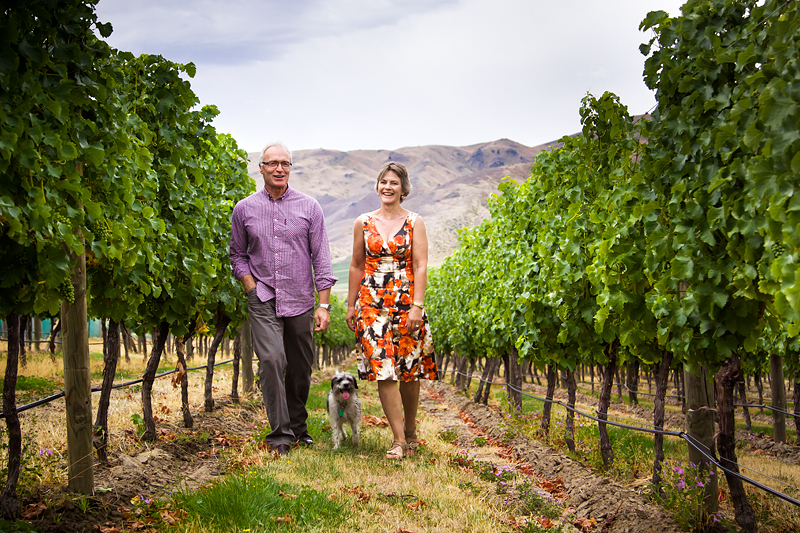 In the meantime we wish you an enjoyable Christmas and a happy and healthy 2017.
Graeme, Gillian, Lucy and the team at DRV.
PS The development of our new Cellar Door on Defiance Vineyard (which is on Felton Road) is going well and we hope to be opening there not too long after the New Year - watch out for a 'blog' telling you exactly when!!