Spring is here - 13 Oct 16
Spring has come to Domain Road with the first shoots appearing on our Felton Road vineyard in late September. To get to this stage though a small team of dedicated workers have spent the winter pruning and training the vines ready for our new season, setting up the vines for vintage 2017.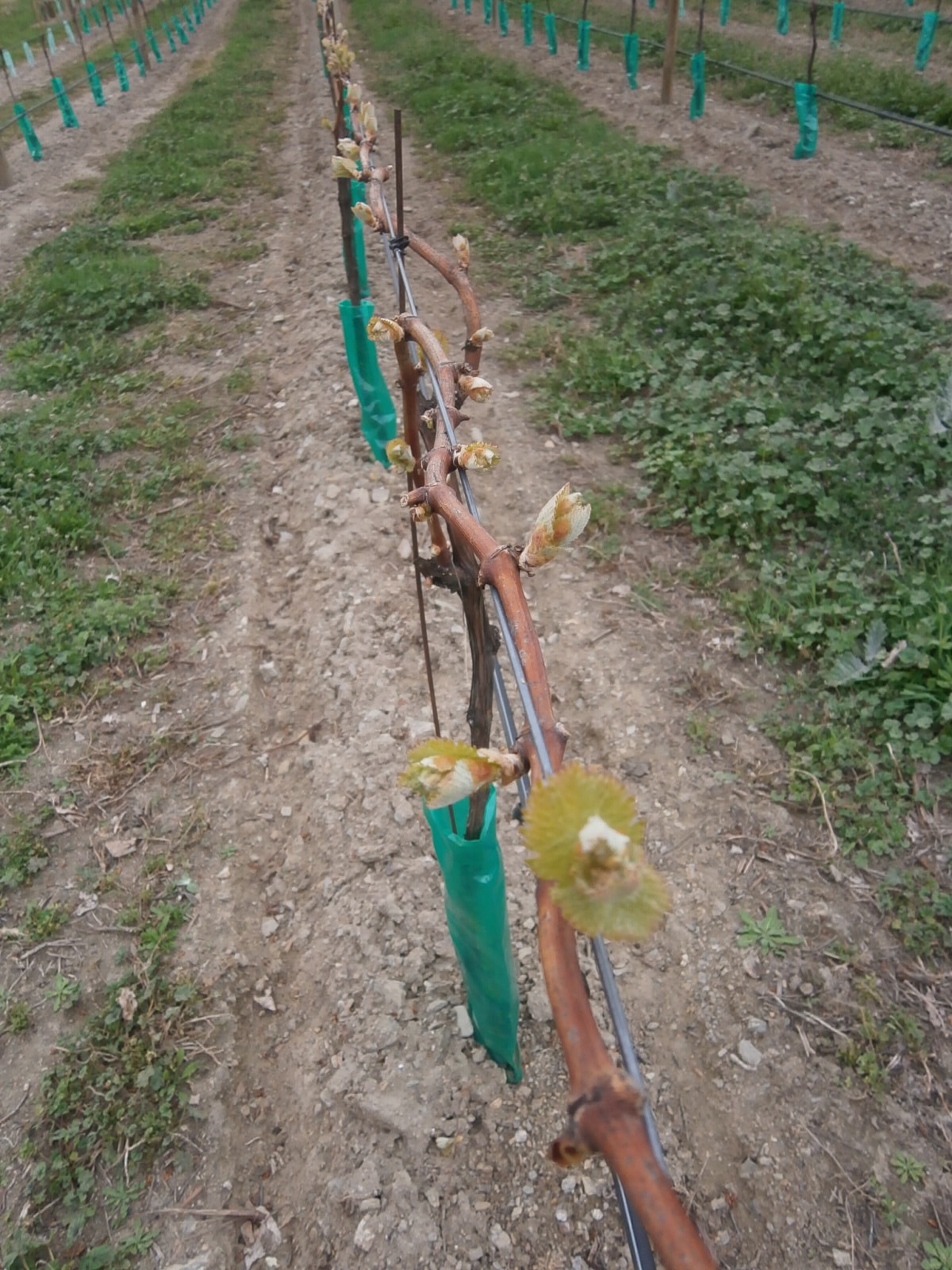 The first new shoots for our 2017 vintage.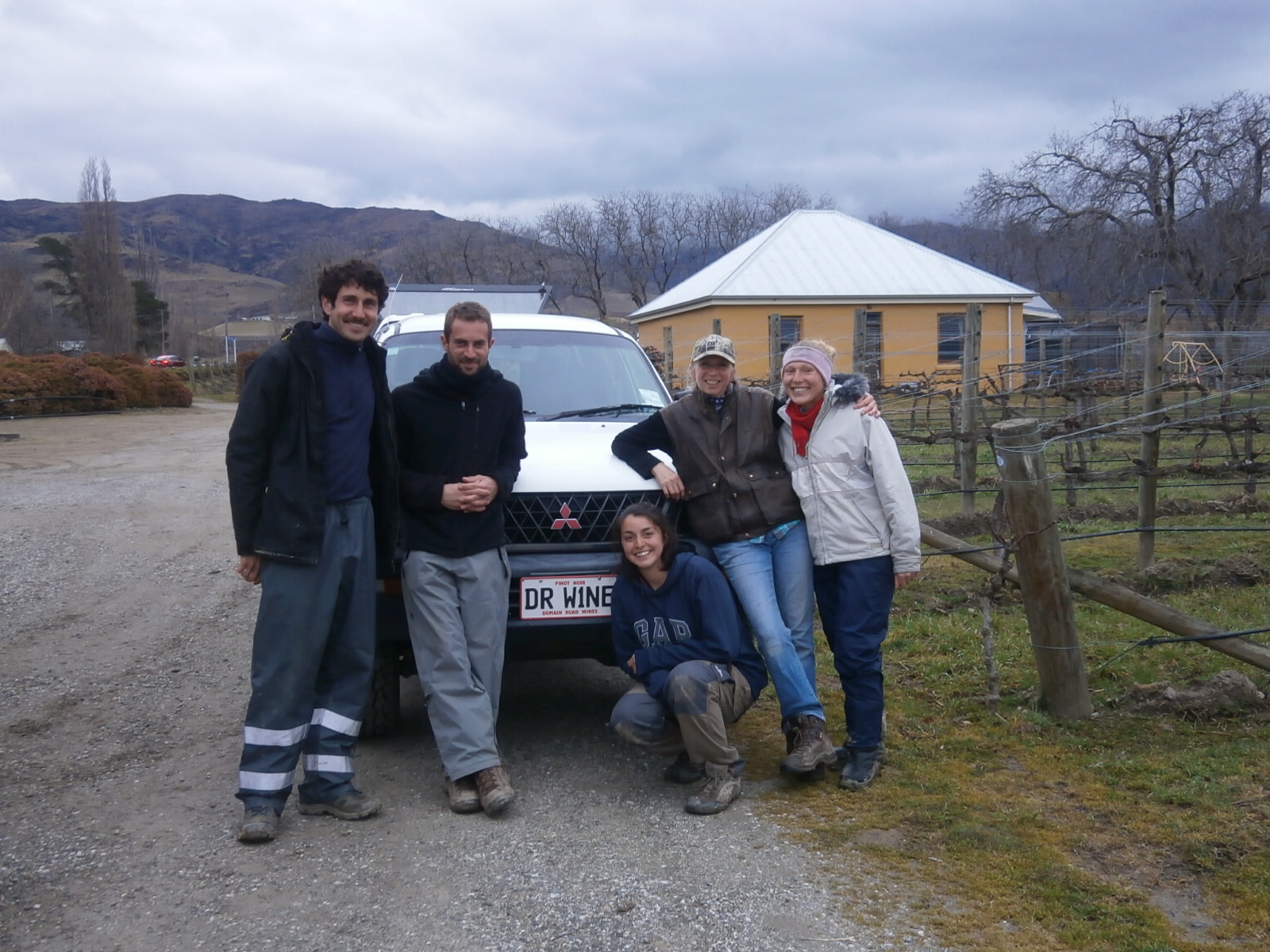 The team that got us here.
Our Domain Road vineyard has now moved to organic practices and the first small step has taken place at Defiance vineyard on Felton Road as well. The vines are still too young and delicate to use our vine weeder but discing the soil over under the vines will start the process to improve soil health