Winemaking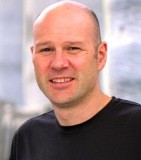 Experience Creates Poise, Texture and Balance
Many things have to come together to create great wines. One of those is an experienced winemaker. Domain Road Vineyard's winemaker is Peter Bartle, one of Central Otago's most successful and respected winemakers.
Working closely with the vineyard owners and the viticultural team, Peter coaxes the best out of the grapes to create wines with poise, texture and balance.
Open top fermenters and a minimalist approach to the winemaking process bring out the natural characteristics of both the fruit and the vineyard's unique site. These are what set our wines apart.