Late Harvest - 5 Jun 22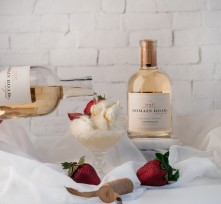 Sublime ....over ice cream!
From the ridiculous to the sublime..... this week saw the last of the 2022 harvest with the picking of the Sauvignon Blanc for our Late Harvest wine Symposium. This best selling wine starts its journey at the onset of winter - by this time the grapes have shrivelled considerably, some like raisins to eat and you get very sticky picking. Nor do they look very pretty or nice to eat!! The journey starts on the vine....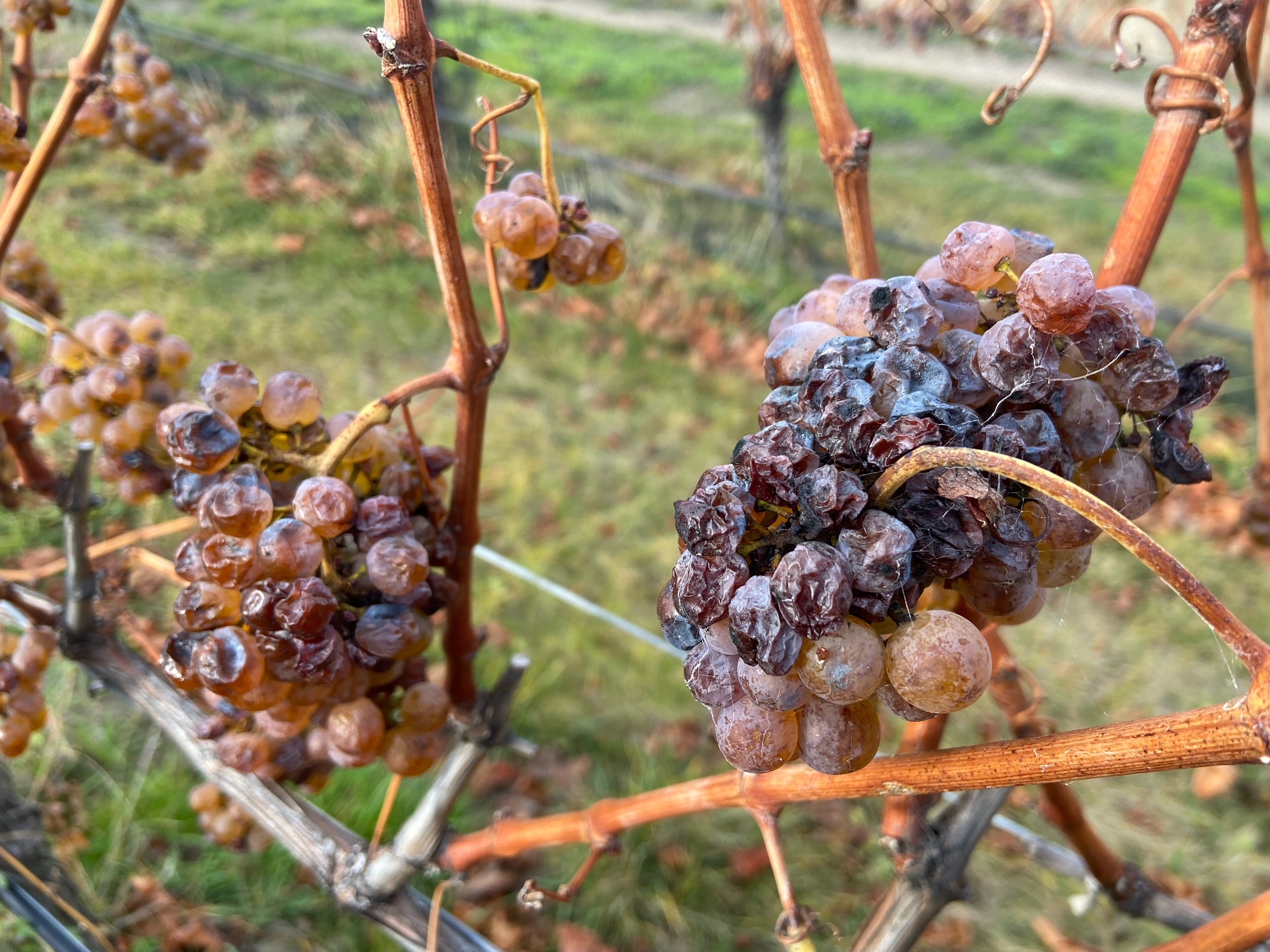 Continues in the bins.....which look a bit unusual compared to the clean fruit that we aim for in the main harvest.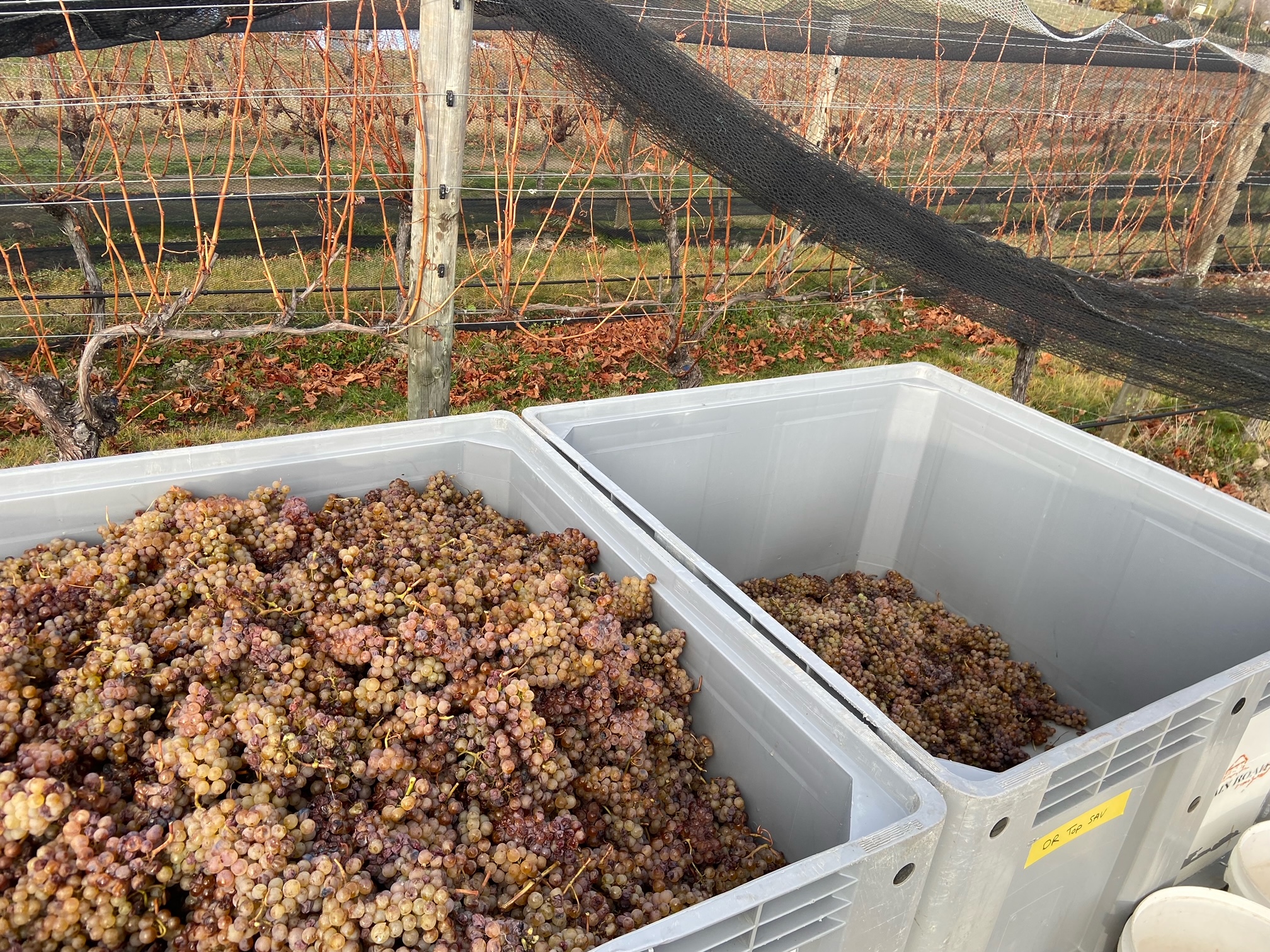 On the plus-side the picking is easy as there is no canopy and you can pick everything! Which is probably why our small team of pickers looks so happy (it was a very mild day as well for June).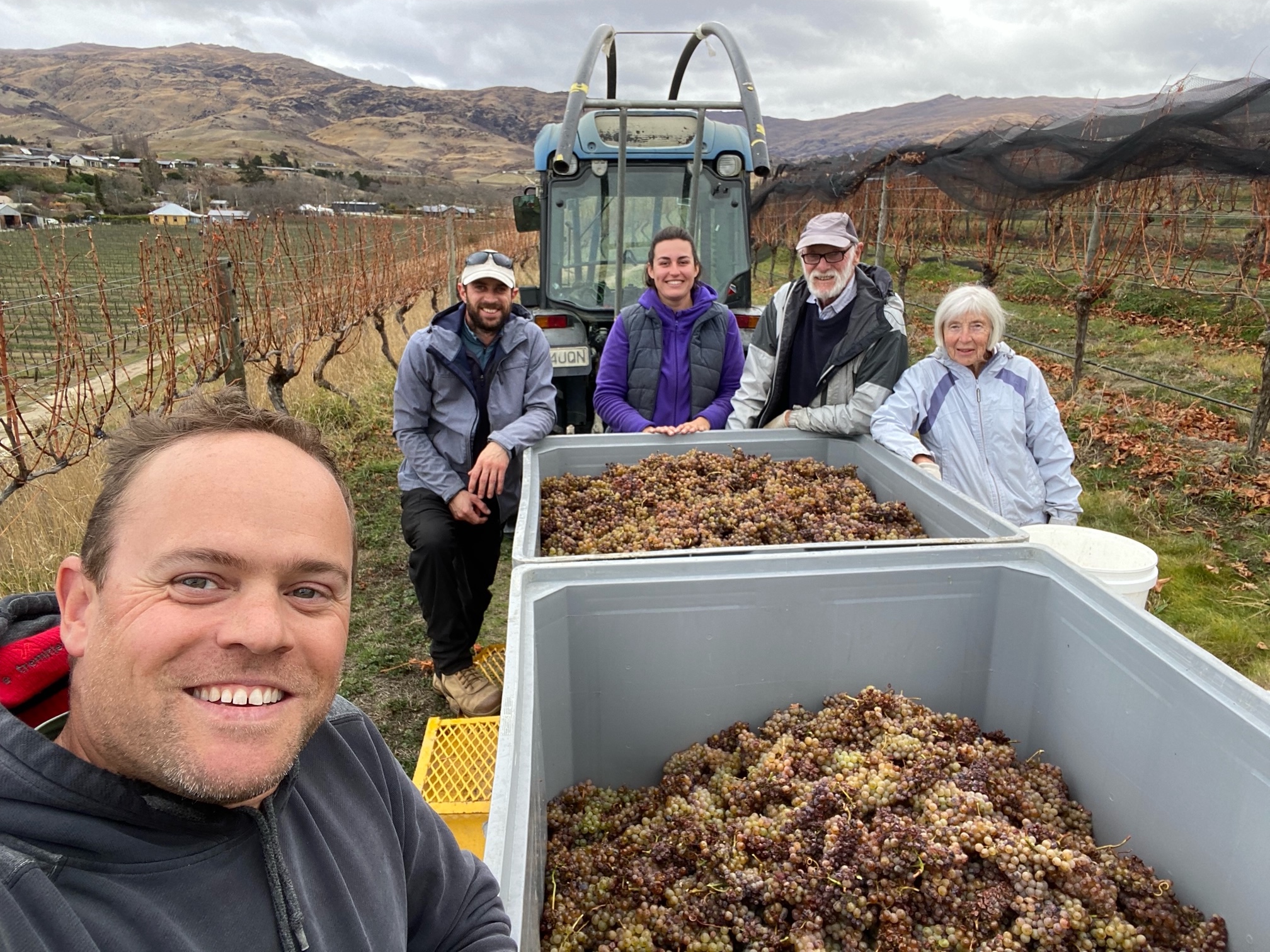 The last stage is to the winery - the grapes get foot crushed, soaked overnight and then pressed. Fermentation takes place in both tank and older oak barrels and stopped to retain abundant fruit sweetness matched with crisp acidity. Here the journey to the sublime is complete.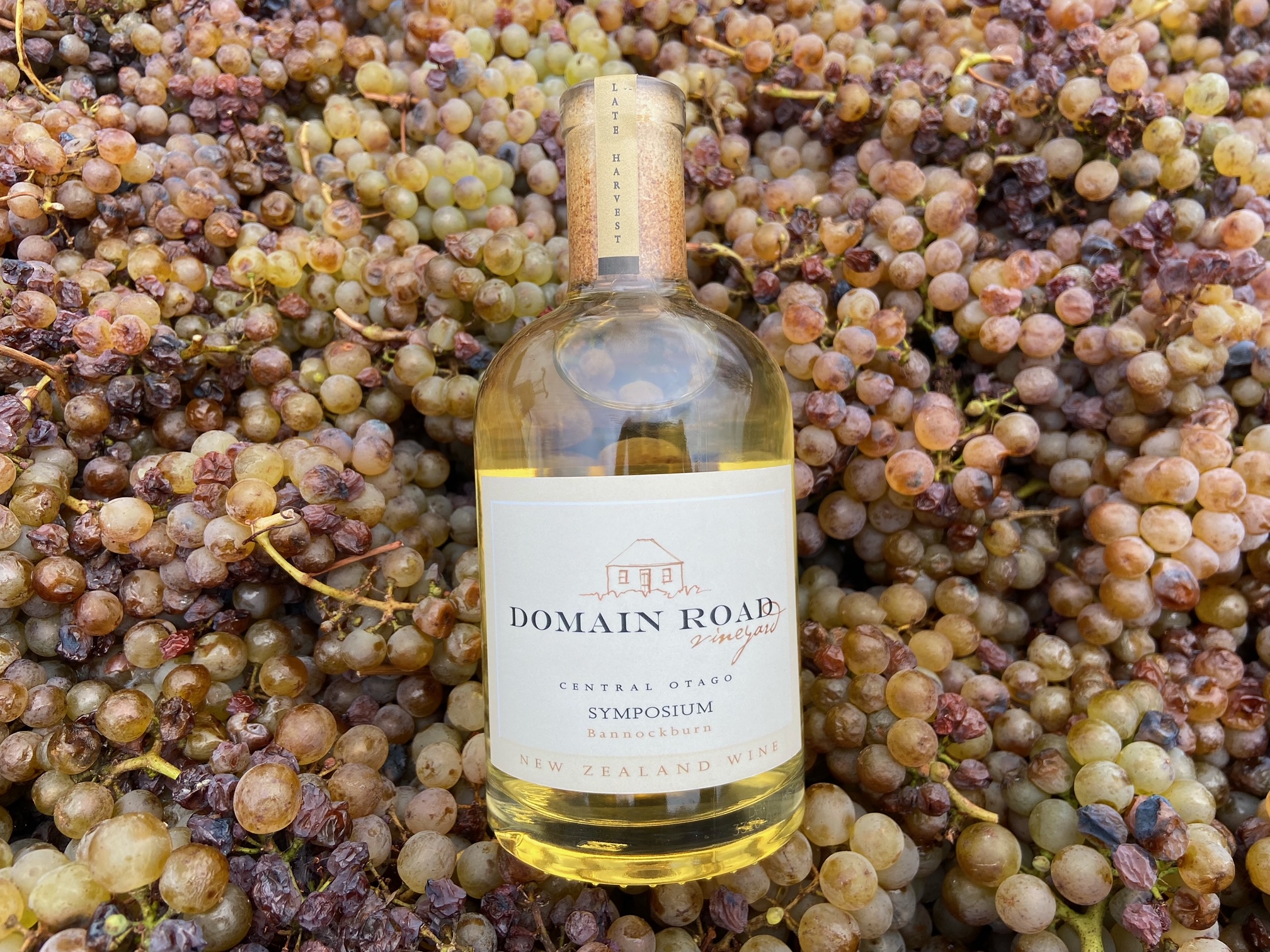 Sorry though - it will be the end of the year before the wine has finished its journey and you can enjoy it!!