Harvest 2022- Chardonnay - 10 Apr 22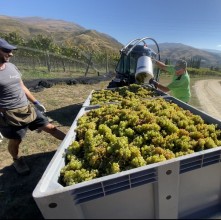 Chardonnay...
Our story continues - as does the glorious weather. This time it is the turn of the Chardonnay on Defiance Vineyard....the pickers working under a relentless sun, buckets coming in thick and fast for Seb to check over.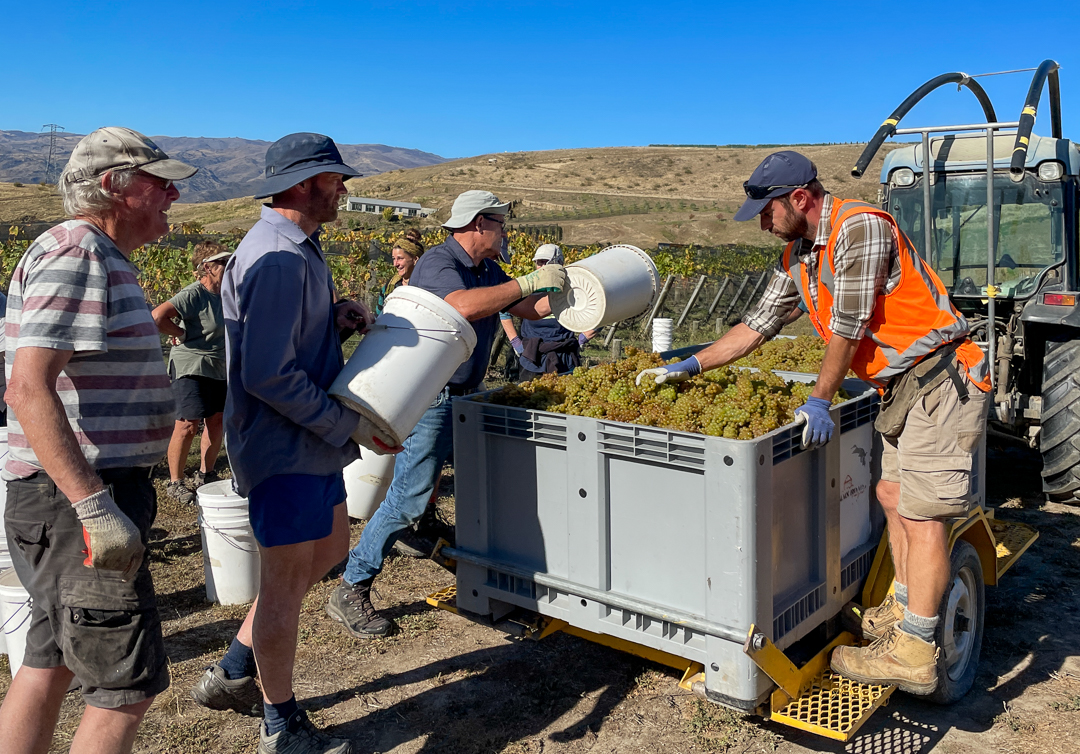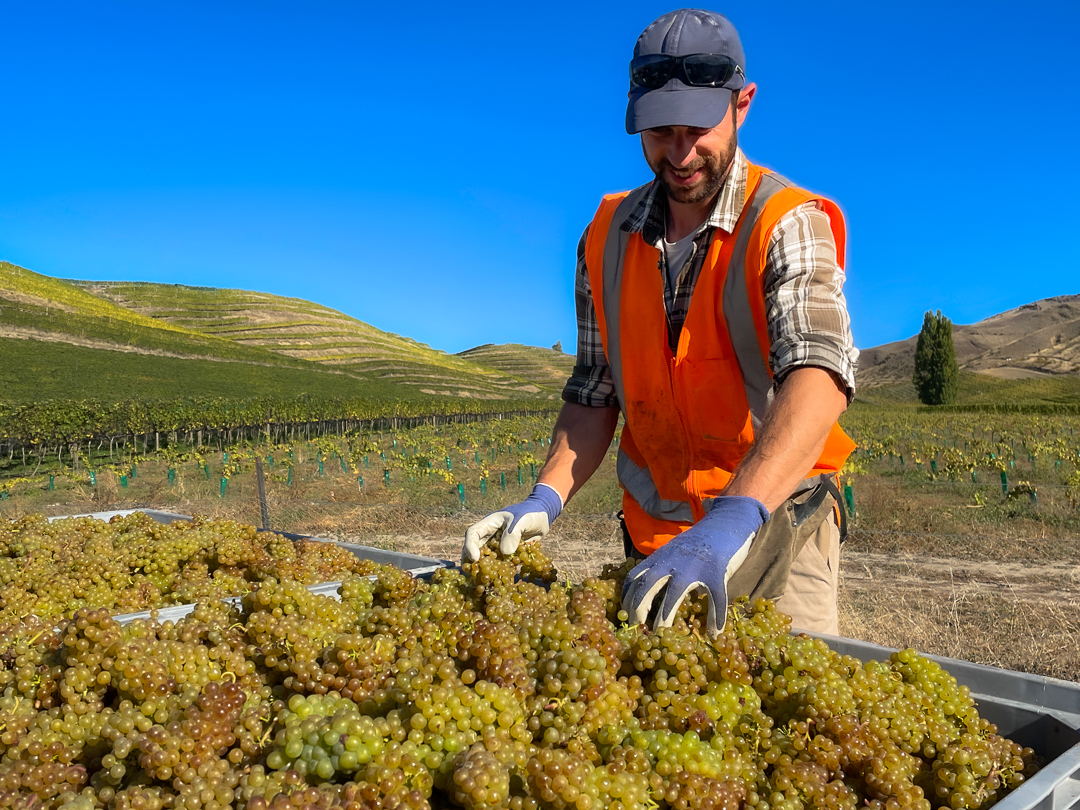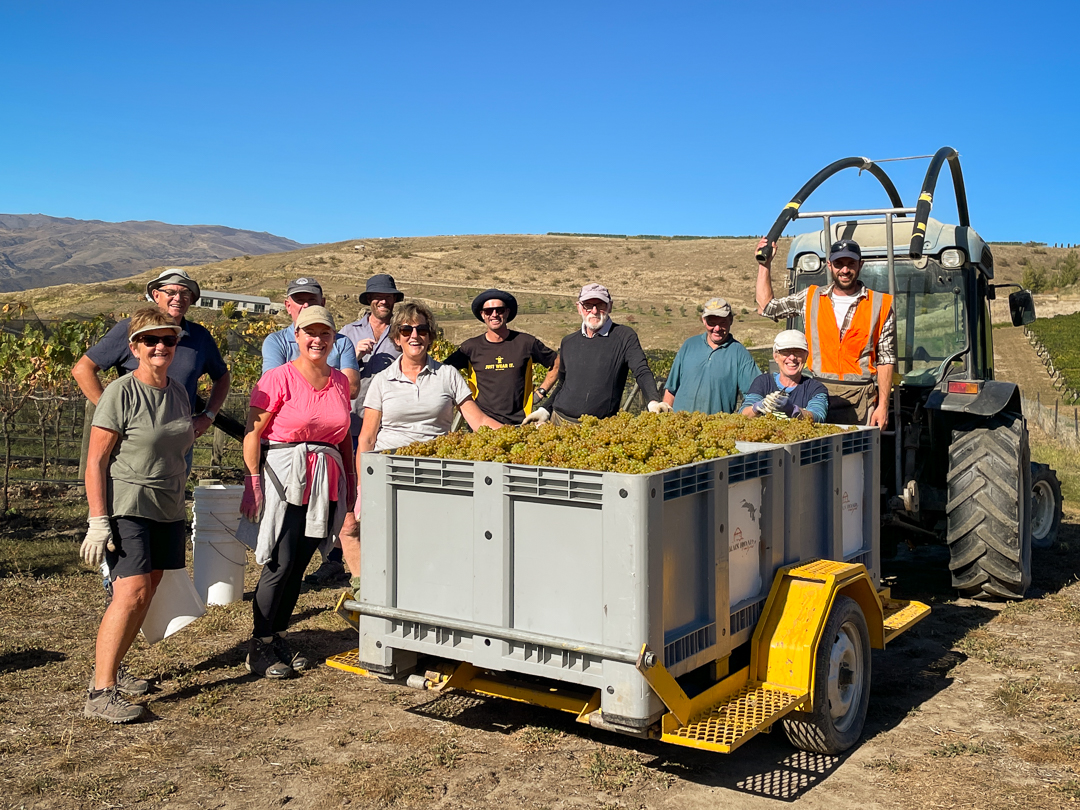 Maybe this was the last bin for the day which is why the 'team' are all looking so happy!!!