Chardonnay Harvest - 20 Mar 18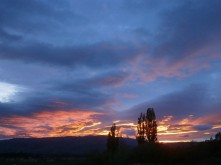 We had a brilliant sunrise on the day that we started to harvest the Chardonnay from Defiance Vineyard - a good omen we hope for another great Chardonnay!
Buckets of Chardonnay going into the bins with two to our team of pickers - As usual we have a cosmopolitan crew, French, Italian, Czech, Thai, Japanese and one older Kiwi led by Fiona, our Scottish Vineyard Manager.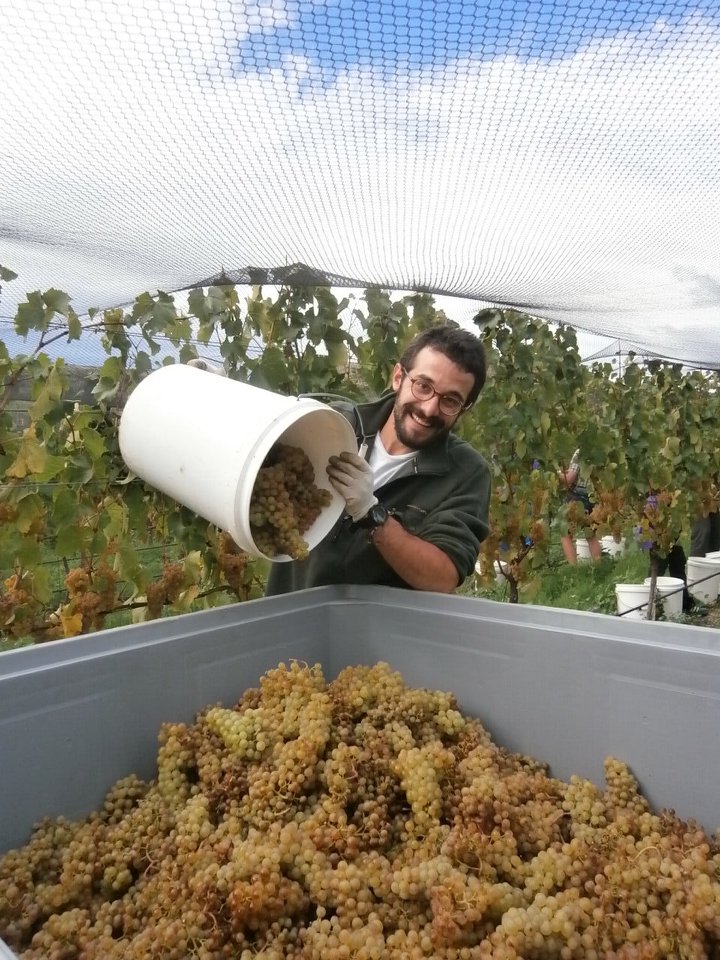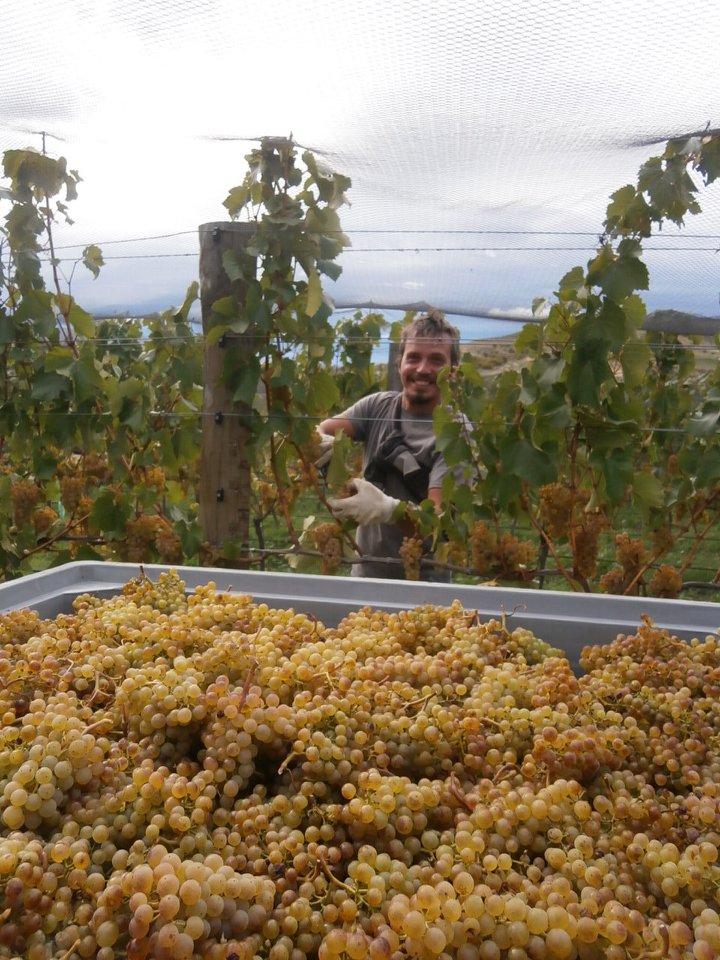 And at the end of the day the Chardonnay goes through the next step from vine to wine - being pressed in at the winery later that day!!